Paris Saint Germain are showing that they are no minnows on the world football stage at the moment as they threaten pop star M.I.A with legal action for wearing and altering one of the club's shirts in a music video.
The 40-year-old published a letter to her social media account on Monday morning highlighting a letter she received from the club regarding the video for her new single "Borders", in which she wears a PSG shirt, changing the "Fly Emirates" on the front to "Fly Pirates".
The club are concerned that it besmirches both them and their commercial partners and have ordered her to remove the clips of her wearing the shirt as well as compensating them for any damages they've suffered.
Unfortunately, the letter has turned into somewhat of a PR disaster, as it hardly paints the club in a positive light and has made them seem incredibly petty.
Citing "image prejudice" and "economic prejudice" it may appear as though they will have to embark on further legal action to get their way.
Read the letter below…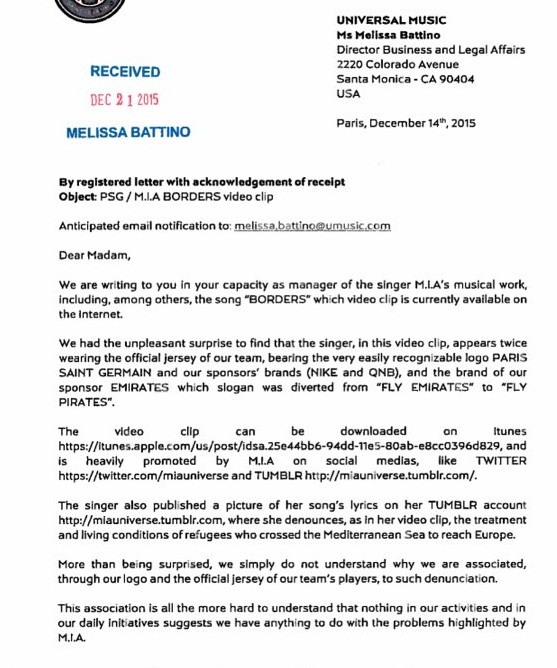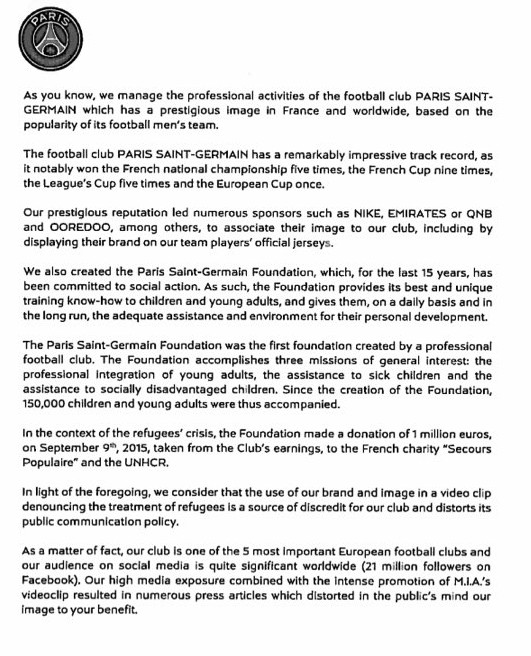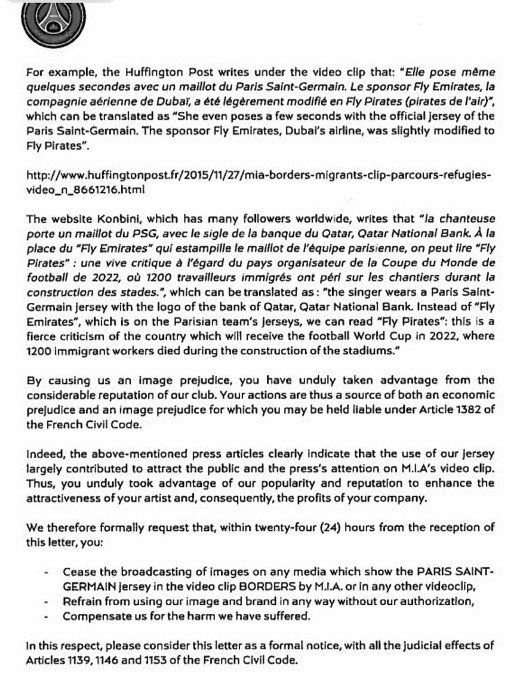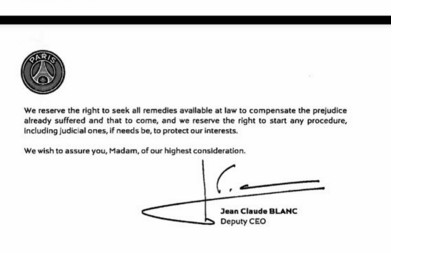 SEE MORE:
Lazio expose Manchester United desperation; Red Devils bid €50m for South American attacker revealed
Italian heavyweights confirm January plans for Manchester United transfer raid
Sizzling photos of Manchester United WAG of ex-Barcelona star; model poses topless on cover of Spanish mag