Manchester City's hopes of overhauling Arsenal as Premier League leaders were dealt a major blow on Wednesday evening as the Citizens fell further behind with a 0-0 draw against Everton.
The Sky Blues were not at their best, and while they created enough chances to win the game, they lacked conviction and incision in attacking areas, while the visitors held on resolutely.
Everton impressed during the opening stages, perhaps buoyed by their recent Capital One Cup semi-final triumph over the Citzens, and could have taken the lead.
However, the two sides went in level at the break, it was the Citizens who surged out of the blanks after the pause, with Sergio Aguero, Jesus Navas and Raheem Sterling all going close.
David Silva came on to replace Kevin De Bruyne, but even he couldn't make the breakthrough, with City managing a remarkable 22 shots without beating the excellent Tim Howard once.
Intriguingly, it was only the fourth time in 99 home games that City had failed to find the net, although they were furious not to have been awarded a penalty late on when John Stones was adjudged to have brought down Raheem Sterling.
The replay would appear to suggest that the home side have every right to feel hard done by.
Here are the Manchester City Player Ratings following their frustrating 0-0 draw with Everton:
Joe Hart: 7/10
Gael Clichy: 7/10
Martin Demichelis: 6.5/10
Nicolas Otamendi: 7/10
Bacary Sagna: 7/10
Yaya Toure: 7/10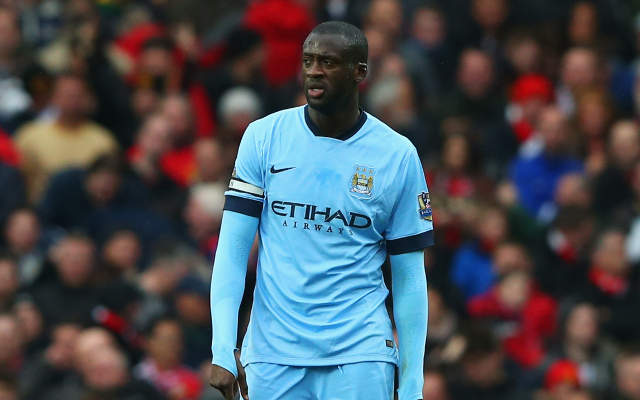 Fernando: 6.5/10
Raheem Sterling: 7.5/10
Kevin De Bruyne: 7/10
Jesus Navas: 6.5/10
Sergio Aguero: 6.5/10
Substitutes
David Silva: 6.5/10