Today is one of the biggest days of the season for Manchester United as they visit Anfield to face fierce rivals Liverpool in a huge Premier League match.
It is a famous fixture which is all about pride, history and North West bragging rights, and arguably means more to Red Devils fans than any other game.
SEE MORE: Predicted Man United XI vs Liverpool: Red Devils duo out of position at Anfield
But United defender Marcos Rojo spent the night before fraternising with the enemy! Although, not the same enemy – six players from neighbours Manchester City.
Rojo uploaded this Instagram picture of him dining with Sergio Aguero, Martin Demichelis, Willy Caballero, Nicolas Otamendi, Pablo Zabaleta and Bruno Zuculi.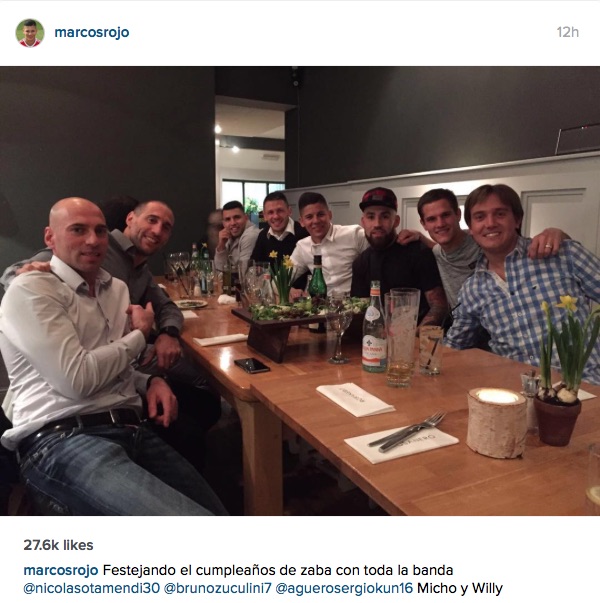 The Argentine, who is currently sidelined by a shoulder injury and will not play against Liverpool, has plenty of friends across the city from international duty.
But, on a weekend when partisanship and togetherness is everything to United supporters, it might not have been the most sensible time for Rojo to share this snap!
Nobody can begrudge the 25-year-old hanging out with his Argentine pals, but Rojo would be well advised to consider keeping his meetings with them a secret in the future!
SEE ALSO:
Jose Mourinho Man United: Ex-Chelsea boss expects to be in charge at Old Trafford within six months
Man United on high alert as Robert Lewandowski agent drops Bayern exit hint
Man United ready to smash British transfer record to sign James Rodriguez