Manchester United supporters were sent to Cloud No.9 by Wayne Rooney's winner in Sunday's 1-0 triumph at Liverpool.
Red Devils fans then dared to dream that things were about too get a whole lot better when – moments after full time – Anthony Martial promised on Instagram that "a surprise" was on its way "very soon".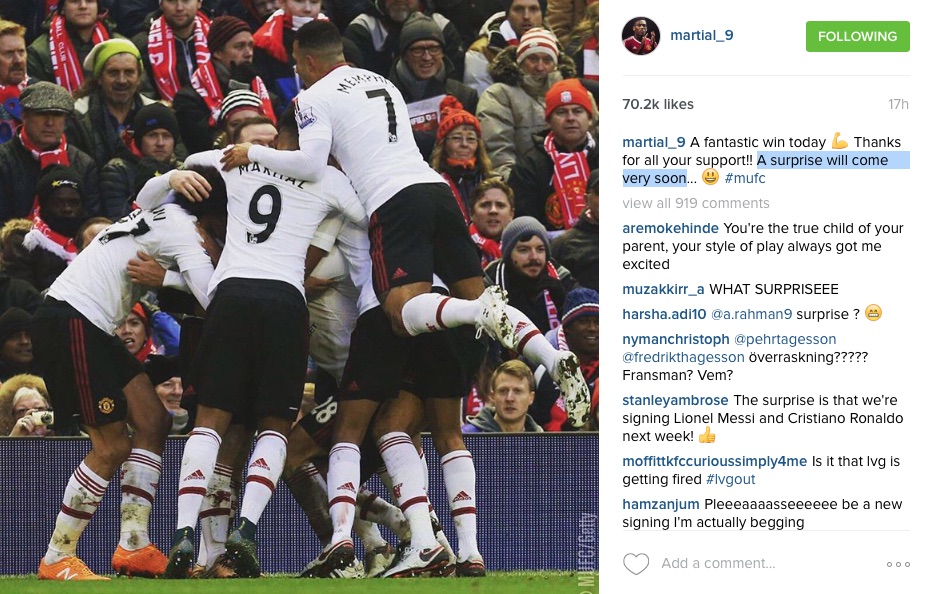 SEE ALSO: Jurgen Klopp's tactics exposed! Scandalous photos prove Liverpool were scared sh*tless of Screech Powers
WOW! What could this surprise be? Cristiano Ronaldo returning to Old Trafford? Luke Shaw had been healed? LVG was gonna get sacked?
Everyone was exited, but it turns out Martial is just a big tease.
The "surprise" was that he is planning to give a United shirt to his 1,000,000th follower.
Get over yourself, mate!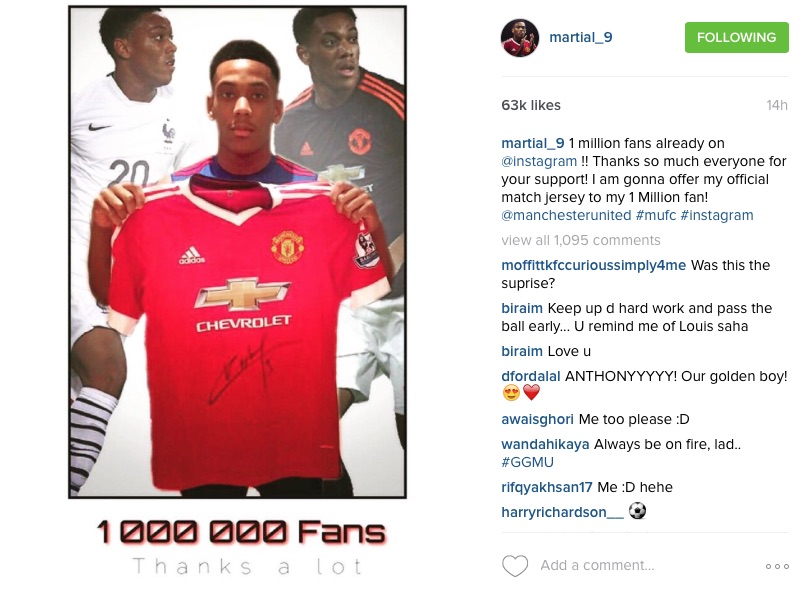 SEE MORE: Offensive Aaron Ramsey chant blasted by disgusted Arsenal boss and Piers Morgan