Aaron Ramsey. £50m. Barcelona. You what mate?
A report in The Express this morning claimed that the Spanish giants are willing to pay £50m-£60m to land the Arsenal midfielder after having had him scouted multiple times.
The Welshman has got game, there is no doubt about that. He played a major role in getting his country to this summer's Euros and is a key figure for the Premier League leaders.
But he isn't good enough for Barcelona and is far from what the Camp Nou side need. Here are five players that the La Liga champions would be better off spending their money on…
SEE MORE:
Arsenal willing to sell star player for £50m as Spanish giants circle
(Tweets) Stoke fans blasted online for despicable Aaron Ramsey chant during Arsenal clash
Aaron Ramsey curse: Fans react to two British icons dying as Arsenal star scores twice in one week

Paul Pogba (Juventus)
Pogba is one of the hottest properties in world football and has been linked with everyone from Chelsea to Paris Saint-Germain, from Real Madrid to Barcelona. Whoever wants him will need to pay £60m plus.
While they are very different players from a style perspective, Pogba and Ramsey fulfil a similar box-to-box midfielder role, but there is little doubt over who would be more worth the money.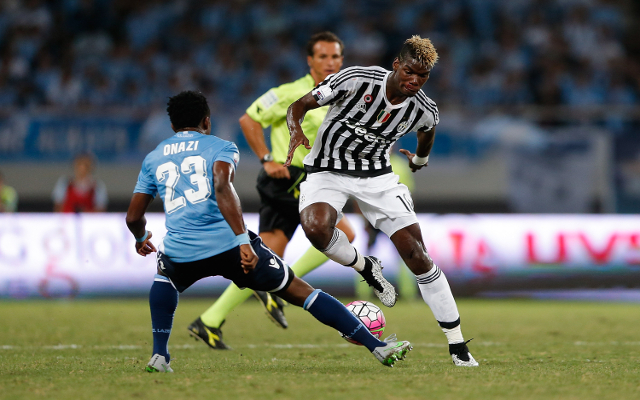 Koke (Atletico Madrid)
The 24-year-old has been tipped as a potential long-term successor to influential midfielder Xavi, who left for Qatari club Al Sadd SC at the end of last season and is yet to be truly replaced.
Koke knows the league and the language – two things which Ramsey would have to adapt to – and would fit into Barcelona's system perfectly, but it would take a big sum for Atletico to sell.
John Stones (Everton)
Barcelona certainly don't have any problems scoring goals with their unstoppable attacking trident of Lionel Messi, Neymar and Luis Suarez. They certainly do not need any investment in this area. They are pretty good defensively too – conceding only 15 goals in 19 league games this season – but if there is a position where they could improve personnel then it is probably at centre-back.
Recent reports have credited them with an interest in Stones, who seems to be on the radar of every major European club and might leave Everton if they fail to qualify for the Champions League. He is the type of defender who Barcelona could build their defence around for the next 10 years.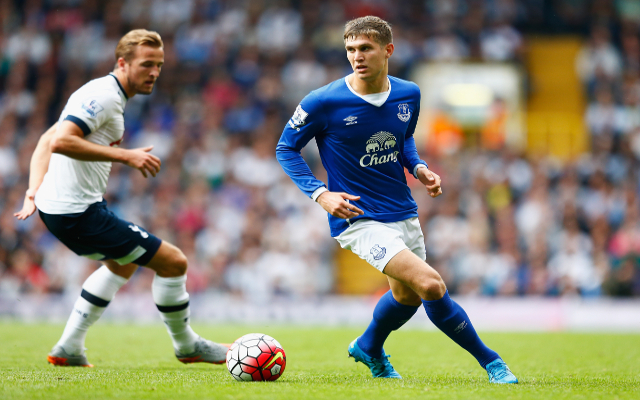 Hector Bellerin (Arsenal)
Luis Enrique could soon have a vacancy at right-back with Dani Alves approaching his 33rd birthday. The Brazilian signed a new two-year contract in May, but Barca would be wise to line up his successor.
Bellerin is pulling up trees at Arsenal having broken through the academy. But he previously spent eight years in the Barcelona youth setup and may want to return as Cesc Fabregas did a few years ago. Like Stones – Bellerin would be an player who could spent the majority of his career at Barcelona, who probably wouldn't need to spend anywhere near £50m to bring him home either.
David de Gea (Manchester United)
Real Madrid messed up their chance to sign the world-class Manchester United stopper in bizarre circumstances last summer. Do Barcelona have the cheek to capitalise and take De Gea for themselves?
Barca bought Marc-Andre ter Stegen as their goalkeeper for the future, but he is reportedly unhappy with his lack of game time and might look to leave Catalonia soon. Claudio Bravo is 32 and won't be number one for much longer. De Gea is an investment that Barca should seriously consider.
SEE ALSO:
Five transfers which could go through this week: Chelsea, Arsenal & Tottenham to do business
Arsenal injury news: Huge double-boost in midfield ahead of Chelsea clash
Arsenal legend branded a d**k on live radio by LIVID Liverpool fan after Man United defeat