Uh oh…
Sorry, you've been Rickrolled!
SEE ALSO: Sacked LFC boss spent two hours seducing England's hottest teen in a hotel room, before he got pied off!
Just a few hours ago, Liverpool FC manager Jurgen Klopp got Reds fans dreaming by talking about his hypothetical interest in legendary Swedish striker Zlatan Ibrahimovic.
READ MORE: Jurgen Klopp talks about Zlatan Ibrahimovic transfer while rocking delightful tee
Shortly after, Liverpool's official Twitter feed revealed that the club had just signed a Swedish striker!
WOW!
Sadly, not dear Kopites…
The super Swede Liverpool have actually signed is 26-year-old Emma Lundh.
Yep, Emma.
A girl!
Her hair's a bit like Zlatan's…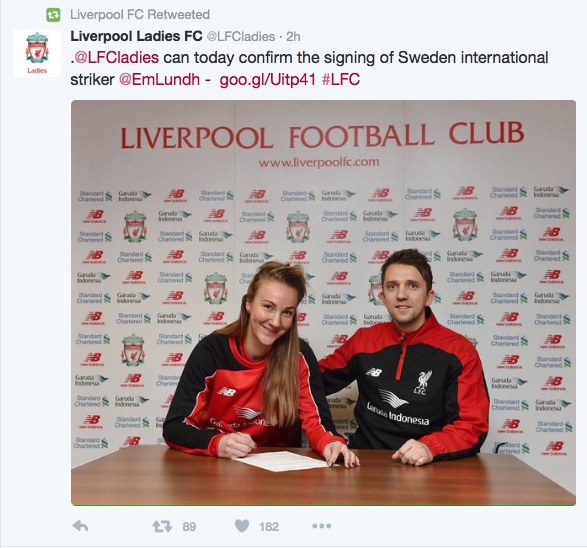 However, Emma is perfect for Liverpool. She's already well versed in the art of Gegenpressing…
Get the linesman some specs!