Brazil forward Alexandre Pato has reportedly agreed personal terms ahead of a move to Chelsea. As soon as the Blues have finalised a deal with Corinthians, the 26-year-old will be officially unveiled at Stamford Bridge.
SEE MORE: Chelsea agree deal to sign Corinthians striker Alexandre Pato
But how will Pato fit into the team? Here are five possibilities…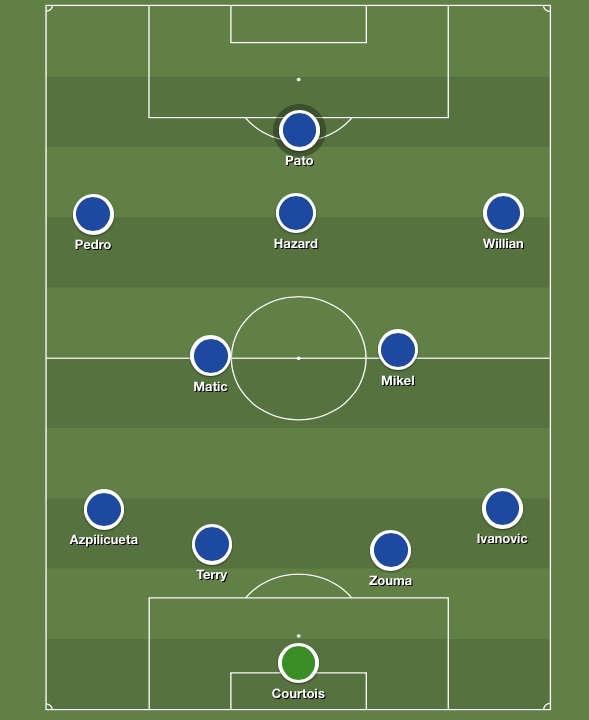 1. Direct Costa replacement
Dirty Diego has suffered from Second Season Syndrome this term and the Spaniard could be on his way before the end of the month, with reports linking him with PSG and former club Atletico Madrid.
Pato is more than capable of being a like-for-like replacement for Costa.
The Brazilian is naturally a n0.9.
Pato is strong and powerful, although not quite as tall as Costa.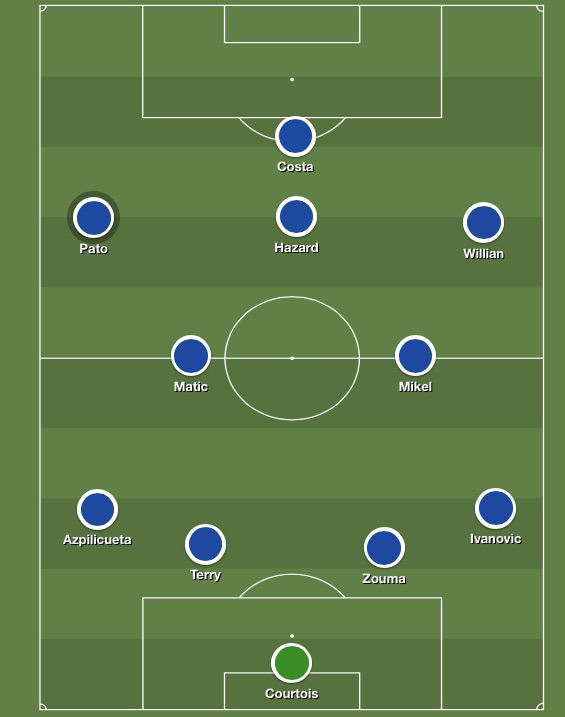 2. Out wide
If Costa does stay, he will expect to retain his place up top.
Despite his poor season overall, Costa is on a decent run since Christmas – five goals in six games.
Pato may have to make do with a place in one of the wider spots.
With Willian among Chelsea's top performers this season, Pedro would likely be the man to make way.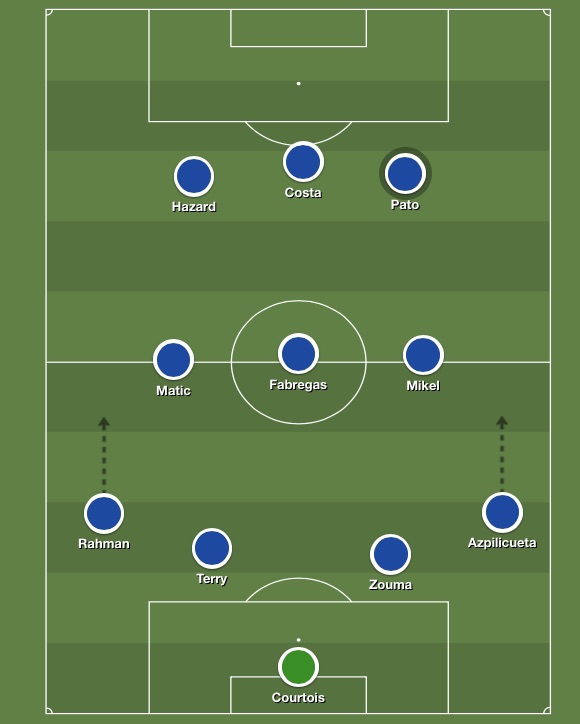 3. Hiddink's favourite
Blues boss Guus Hiddink loves 4-3-3, as do most Dutchman.
The three-striker system would allow the Blues to play Pato and Costa together in their natural positions, while utilising Eden Hazard's goal-scoring ability too.
This formation would also give Chelsea an excellent opportunity to dominate the midfield battle, with three men in the centre of the park, allowing space for two attacking full-backs to get forward.
However, it would be difficult to fit Willian into this 4-3-3, which could ultimately turn Hiddink off the idea.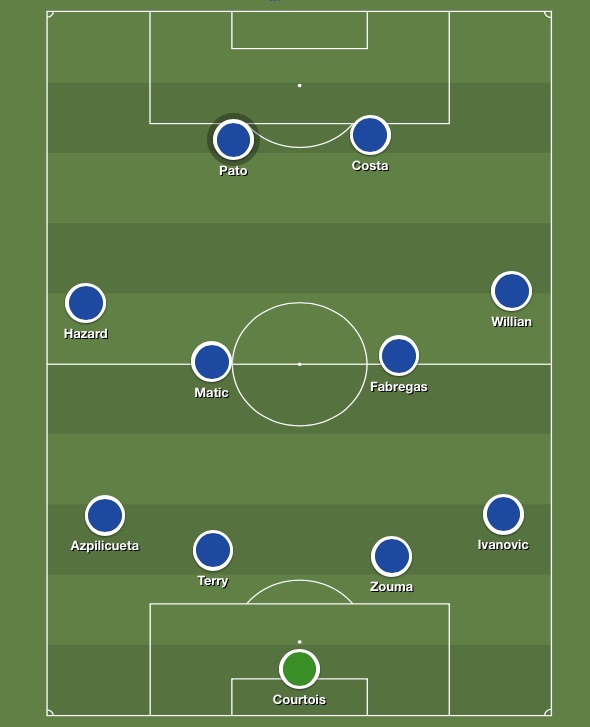 4. Old school
Chelsea need to get back to winning ways in England, before they start worrying about the Champions League.
And what is more English than 4-4-2?
Not only would 4-4-2 allow Chelsea to pair their two goal machines up top, it would also encourage Hazard and Willian to do what they were born to do – destroy full-backs!
5. Bench
Pato has never played in England. In fact, he hasn't been in Europe for three years, so there is no guarantee that he will be ready to take the Premier League by storm straight away.
He may well have to bide his time on the bench. But that may not be a bad thing for the Blues.
Pato, with his pace and tricky, could be the ideal super sub – someone set up to punish tiring defences.
Furthermore, by giving Costa 20-30 minutes off at the end of each game, Pato's arrival could significantly benefit his striking rival as well.