There are two possible explanations for Pato's latest Instagram post.
The Brazilian, who has reportedly reached an agreement to join Chelsea from Corinthians in this January transfer window, uploaded a picture of him watching US TV sensation 'Homeland'.
SEE MORE: Chelsea agree deal to sign Corinthians striker Alexandre Pato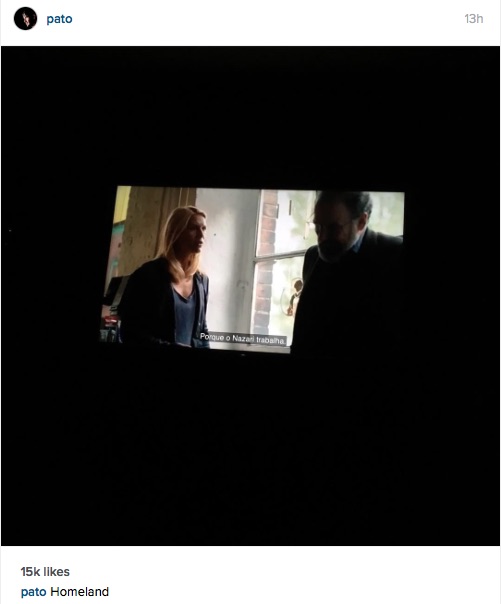 Now, either Pato is simply a big fan of the political thriller, or he is taking inspiration from the show to drop a super cryptic hint that he is not actually Stamford Bridge bound.
Could his watching of 'Homeland' be a subtle indication that the 26-year-old is staying in his own homeland – Brazil – amid all of the transfer talk linking him with the Premier League?
It is an unlikely theory perhaps too farfetched even for the 'Homeland' script writers, but part of me wants to believe that a footballer could be intelligent enough to be so crafty!
SEE ALSO:
Chelsea tactics with Alexandre Pato: 5 ways Blues can use new striker signing
Chelsea forward & Tottenham target hoping for Alex Pato arrival in order to seal Stamford Bridge exit
Chelsea to follow up Alexandre Pato deal with second South American signing