Follow @robsummerscales on Twitter
There are some real characters among the 20 blokes working as Premier League managers (as of January 2015 – RIP McClaren and Garde), but how many of them would you really fancy going down the pub with?
We have thought about this long and hard and decided that just six of them would be decent craic.
First, let's round up the 14 bosses who'd get pied off…
14. Tony Pulis
In all seriousness, we would love to have a night out with TP, but the bloke is married to his tracksuit, so there is no chance he'd even get passed the doormen on a Friday or Saturday!
13. Arsene Wenger
Really? Invite the bloke who banned his Arsenal players from drinking together back in 2004? Not welcome!
12. Steve McClaren
He took a brolly to Wembley! He'd probably wear a bumbag to the pub!
11. Mauricio Pochettino
Poch's banter is on up, improving steadily along with his English. He's not quite ready, though.
10. Ronald Koeman
The Southampton boss would probably be alright value for most of the night, but he'd inevitably ruin it with a dirty food order right at the end!
9. Mark Hughes
No way in hell is Sparky getting the call-up, unless he brings Crouchy along, of course!
8. Manuel Pellegrini
Sorry, but the bloke scares us!
7. Quique Sanchez Flores
Mr Watford is too good-looking. He'd make us all look awful and he'd probably annoy the barman my asking too many questions about wine as well.
6. Francesco Guidolin
Anyone who moves from Italy to Swansea during their twilight years isn't all there. Guidolin's way too funky for us!
5. Alex Neil
There are plenty of stereotypes flying around this article, granted. But we can't change the way we feel, and having a solitary Scot at the table would be bad vibes. We're looking for a decent night. We want to stop when we're merrily buzzed. We don't want to switch to the top shelf when we're half-cut. And the last thing we want is a lecture about Bannockburn!
4. Remi Garde
Managing Aston Villa makes you miserable. Remember how Paul Lambert looked when he finally escaped!? Garde hasn't quite had his breakdown yet, but it's inevitable. He's a ticking timebomb and we just can't risk his emotional meltdown happening on our lads' night out.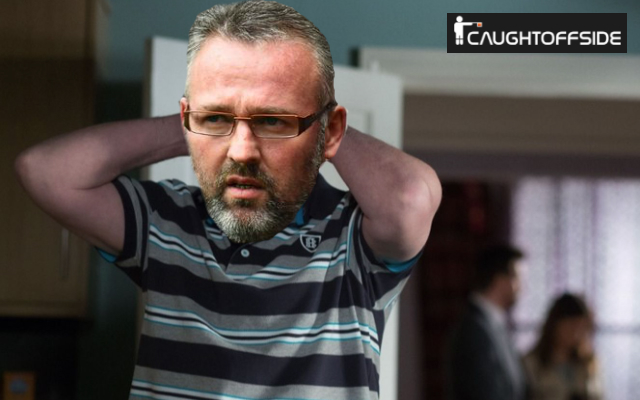 3. Eddie Howe
Ultimately, Howe's probably too nice for us lot. He seems like such a lovely fella, but we fear he may get offended if our shanter  – or (spoiler alert!) perhaps Big Sam's – crossed the line of political correctness.
2. Roberto Martinez
Similar to Howe, Martinez is perhaps too placid. If it was quiz night, we'd take him, mind!
1. Alan Pardew
There's always that one bloke who tries to turn a casual lads' session into a no-holds-barred pulling exhibition. We fear Pards may be unable to stop himself.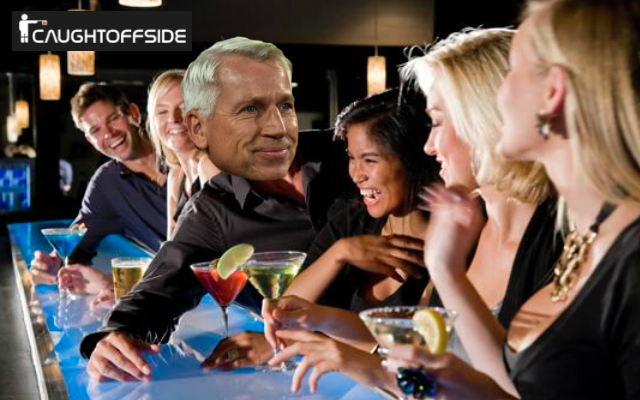 Right then! Let's meet our brotherhood of bosses who we'd love to get on it with…
6. Jurgen Klopp
Kloppy is a legend. We are not worthy of his presence, but we'd love to hang out so much that we'd even travel to Liverpool!
5. Guus Hiddink
The Chelsea BOSS is something else. Anyone who can make a group of nuns this happy is a serious asset to the squad. Simple as that.
Contract talks between Hiddink & #CFC are stalling as the Dutchman is dead set on bringing in his own backroom team! pic.twitter.com/PyiYmXbbLo

— Robert Summerscales (@robsummerscales) December 18, 2015
4. Sam Allardyce
Yeah, Big Sam and Kloppy had a row not so long ago, but they'd be sound after a couple of beers. We reckon the Sunderland chief might dominate the table a bit, but it would be worth it to hear him tell us all about how he deserves a chance to manage Inter Milan or Real Madrid!
3. Louis van Gaal
He seems like one of the most miserable men alive at most of his press conferences, but LVG proved at United's end-of-season awards last year that he's got great craic. With a bit of Dutch courage, he'd soon have us all singing "Louis van Gaal's army!"
2. Claudio Ranieri
You've gotta have something about to you to turn Jamie Vardy into a pale and pasty Cristiano Ronaldo. Ranieri is a truly charming man. And you just know the Leicester boss would sort the boys out with some top-notch pizza at kicking-out time.
1. Slaven Bilic
We are not looking for trouble. Honest! But, just in case it kicks off, we're gonna need a hard nut to keep us safe. Eastender Bilic is just the man…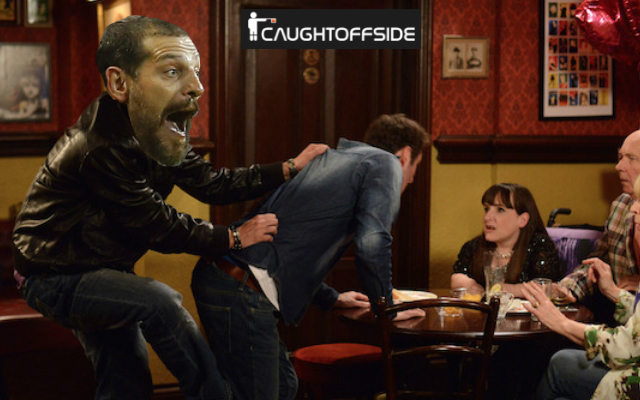 SEE ALSO:
Why Arsenal fans should remain on the internet and NEVER enter the real world!
OFFICIAL! Wayne Rooney becoming WWE Champion more likely than Man United winning the double
Minds blown at Britannia Stadium as Theo Walcott is seen running away from his future self