The selfie has seeped into football culture as deeply as oranges at halftime. Whether it be fans in the stands or teams in the dressing room, it is a commonplace feature when it comes to supporting our clubs.
And in this age of social and digital media, it has become a viable way for players to engage with their fans and give them an insight into what life is like being a multimillionaire footballer.
So with that in mind, the good folks over at Betting Expert have compiled a table of who takes the most selfies in the English top flight.
And though Manchester City midfielder Fernandinho has topped the individual table, it is Arsenal that have collectively clocked up the most numbers.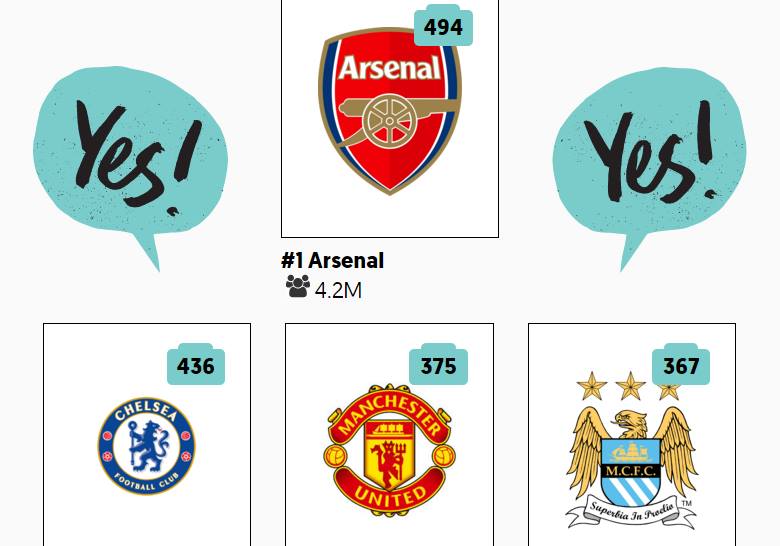 Roy Keane did once say that Arsenal seem more interested in selfies and six packs rather than winning titles, and based on this evidence, he may well have half a point.
SEE ALSO:
Ex-Ronaldo WAG Irina Shayk nude: Superb model posts her HOTTEST Instagram shot of ALL TIME
Tottenham monitoring Italian wonderkid & U-21 international striking talent
European giants circling for Tottenham star; PSG face competition as contract impasse continues