Barcelona managed to endure the loss of Lionel Messi earlier in the season with flying colors, so it should not be much of a problem for the club to endure the loss of Neymar for just a single game.
Nonetheless, with Atletico Madrid not giving up, Barcelona need to get the easy wins in order to stay one step ahead of everyone else. If lowly Malaga can pull the wool over their eyes, the club could get into trouble quickly.
Here is the Barcelona predicted XI vs Malaga: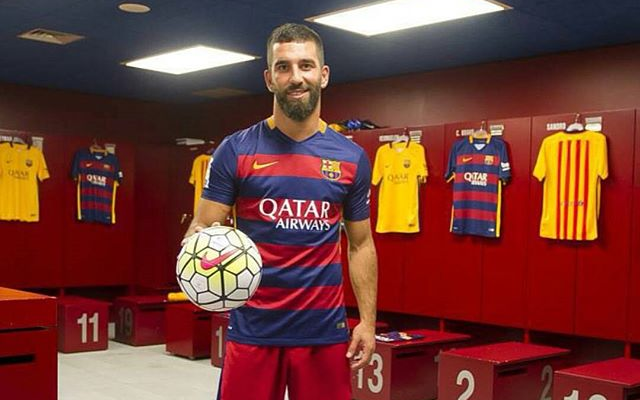 GK Marc-Andre ter Stegen
Barcelona's star stopper has remained solid all season.
DF Dani Alves
Alves has been a strong start for Barcelona when healthy.
DF Thomas Vermaelen
Vermaelen will earn his sixth La Liga start of the season.
DF Javier Mascherano
Mascherano has played the full 90 minutes in eight straight appearances.
DF Aleix Vidal
Barcelona waited a long time to bring Vidal in, and now that they have him they'll use him as much as possible.
MF Ivan Rakitic
Rakitic has been valuable in the Champions League and can still score in La Liga from time to time.
MF Sergio Busquets
Busquets recorded an assist in Barcelona's 6-0 win over Athletic Club last week
MF Andres Iniesta
Iniesta has been just fine, though his only scoring of the year came back in November during El Clasico.
FW Luis Suarez
When Messi got hurt Suarez played incredibly. With Neymar out, expect a similar performance against Malaga.
FW Lionel Messi
The freshly re-crowned Ballon d'Or winner will plenty of opportunities for a huge game.
FW Arda Turan
Taking on the role of Neymar will be Arda.
SEE MORE:
Barcelona loanee TWERKS prove he has the BEST BOOTY in football
Done Deal: Branislav Ivanovic signs one-year Chelsea extension
Man United injury news: Ashley Young ruled out of Southampton clash