After months of a scoreless drought that made Manchester United fans question his future with the team, Wayne Rooney has returned to the form he is famous for – scoring five goals in his last four matches in all competitions. His resurgence has come just in time for the Red Devils, who are fighting like hell to stay relevant in the Premier League and clinch a berth in the Champions League.
They'll face yet another test to their depth though, as Ashley Young was hurt and is expected to miss the match against Southampton this weekend.
It might benefit the Red Devils greatly to use a 3-5-2 formation against the well-balanced Southampton squad, but this weekend will surely be a test of Louis van Gaal's schematic skills.
Here is the Man United predicted XI vs Southampton: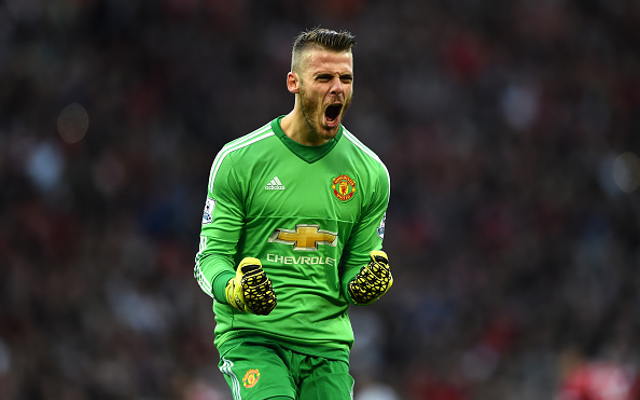 GK David de Gea
De Gea recorded his seventh clean sheet of the season in the win over Liverpool.
DF Paddy McNair
The young centre-back should be getting plenty of work in the immediate future.
DF Matteo Darmian
Darmian is basically irreplaceable at this point.
DF Chris Smalling
Smalling won't be leaving the starting lineup any time soon either.
DF/MF Daley Blind
We'll see if Blind moves back to defender in a 4-4-2 or moves up in a 3-5-2, but he'll get a start either way it seems.
MF Morgan Schneiderlin
The Red Devils are a much better team when Schneiderlin is getting a start.
MF Jesse Lingard
Lingard retains his spot while Bastian Schweinsteiger continues to mend
MF Ander Herrera
Herrera is regaining his form after missing a month of action in late-November/early-December
MF Marouane Fellaini
The Red Devils got their first win of the season with Fellaini being in the lineup last week. Hopefully they can get a winning streak going.
FW Anthony Martial
Van Gaal has been hesitant to let the Golden Boy Martial miss even a minute of action – and he hasn't since November.
FW Wayne Rooney
If Rooney can make it five games in a row with a goal the Red Devils have a good shot at a top-three finish.
SEE MORE:
Man United injury news: Ashley Young ruled out of Southampton clash
Man United take teenage Victor Valdes replacement on trial
(Video) Italian journalist says Manchester clubs are 'locked in battle' for Barcelona ace Neymar