Though Chelsea remain unbeaten in the Premier League under Guus Hiddink, they have yet to string together two wins in a row all season. While Chelsea do own the distinction of being one of only a small handful of teams to beat Arsenal at all this season – they have not lost a single match at home in any competition since a 3-2 defeat against Olympiacos in the Champions League… back in September.
With the Blues only four points clear of the relegation zone, wins against any opponent – let alone Arsenal – have become less of a luxury and now more of a necessity.
If Chelsea want to get back to their winning ways and win the double against Arsenal they'll need to play with the same level of aggressiveness they displayed in the first match – though perhaps with fewer yellow cards and flagrant fouls.
Here is the Chelsea predicted XI vs Arsenal:
GK Thibaut Courtois
Though backup Asmir Begovic has the distinction of holding Arsenal scoreless, Courtois keeps his job.
DF Branislav Ivanovic
With a new contract and fresh legs, Ivanovic has excelled these last few weeks.
DF John Terry
Terry hasn't graded out as well as some of his teammates, but he won't be sitting on the bench any time soon.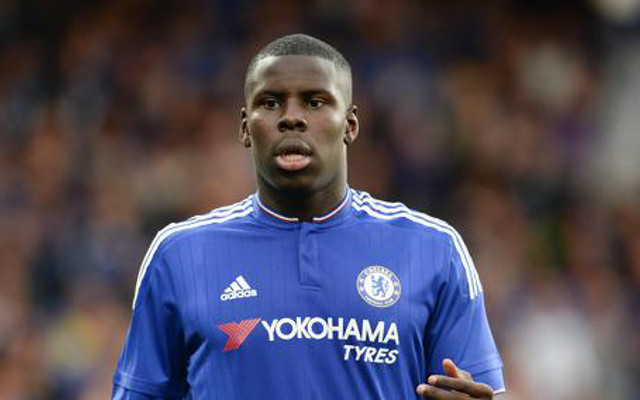 DF Kurt Zouma
Zouma has really shined these last few weeks and he had the only goal from a Chelsea player in the 2-0 win earlier this year.
DF Azpilicueta
Cesar returns as a starter after playing the full 90 minutes in the first match against Arsenal.
MF Cesc Fabregas
Naturally Fabregas couldn't miss a bout with his former team for anything.
MF Jon Obi Mikel
Though most fans will be clamoring for Ruben Loftus-Cheek, Mikel gets the start.
MF Willian
Willian is making a strong case for Chelsea Player of the Season.
MF Oscar
The Brazilian midfielder has regained his form under Guus Hiddink and had an assist against Everton.
MF Eden Hazard
No doubt there will be countless mentions of his lack of scoring, but Hazard is still a better option than Matic or Pedro.
FW Diego Costa
Diego Costa has five goals and two assists in the last four matches – and lot of angry Arsenal fans ready to boo him.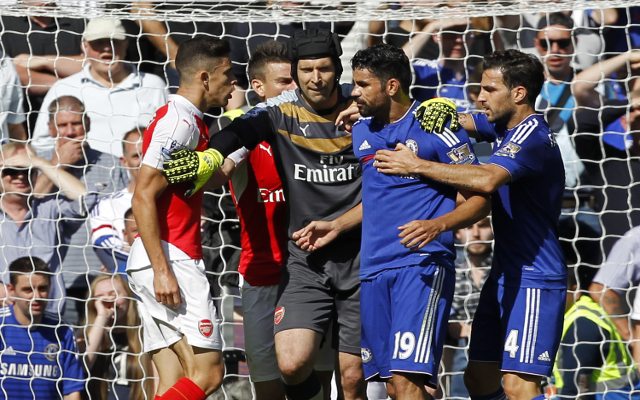 SEE MORE:
Video: West Ham goal puts Man City in danger of losing double – first time since '62-'63
Chelsea starlet in sideswipe at Jose Mourinho as he praises current boss
Mesut Ozil will decide Arsenal clash with Chelsea claims Sky Sports pundit