And you wonder why footballers have a bad reputation.
Jordon Ibe has barely made a splash at Liverpool but is already splashing his cash.
The 20-year-old, who reportedly earns £10,000 a week at Anfield, took to Instagram to brag to his followers about a new Mercedes that was on its way to him, as he sat on the hood of the car.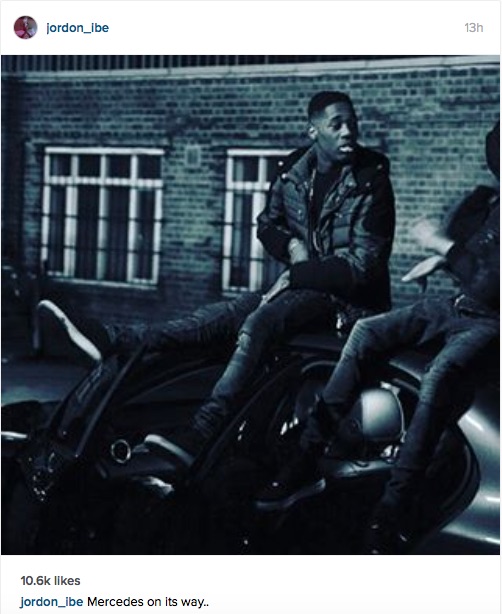 Insta user gedlfc66 commented: "Jordan you Gotta start improving your end product your reminding me of oxlade so much nearly men don't be wanna them do what delefeau does get your decision making done earlier crosses in shots in passes done your having to many touches letting people close you down but we believe in you but your at the top now so you gotta produce no hiding behind youth anymore."
Come again? I think what this Liverpool fan was trying to say is that Ibe has plenty of improving to do as a player before he should think about living the glamorous life of a Premier League star.
The England Under-21 international winger has three goals in 44 appearances for the Reds – none of which have come in his 32 league outings. That's form more deserving of a push bike than a Mercedes.
SEE MORE:
Liverpool predicted XI vs Norwich City: Caulker starts, Benteke benched
Alex Teixeira latest: Chelsea confident of beating Liverpool to Brazilian
Boost for Liverpool as potential Mignolet upgrade refuses to confirm Italy switch