Arsenal may have shot themselves in the foot once again where the title race is concerned, going down to ten men against Chelsea after less than 20 minutes, and consequently losing the game 1-0 and dropping to third place in the Premier League. Our friends at All Arsenal have provided us with some player ratings for the game, what do you guys think?
http://www.allarsenal.com/2016/01/matchreports/player-ratings-arsenal-0-1-chelsea-alexis-return-not-enough-to-atone-for-mertesacker-red-card/
———————————————————————————————————-
We imploded once again against Chelsea, and it continues to mystify as to why we struggle so badly against them. The Blues were obviously a little better than they've been for the majority of the campaign, but every game against them we seem to get a man sent off or hit the self destruct button with some insane defending. Why?
Overall it wasn't the worst performance, and we looked slightly better in the second half than we did in the first. We weren't good enough to get the win though, especially once we were reduced to ten men.
Here's how we rated the players from our 1-0 loss against Chelsea:
GK) Petr Cech – 6.5
Couldn't do much for the goal, made light work of anything else thrown his way and saved everything you'd expect him to.
RB) Hector Bellerin – 7.0
Used his pace well, caused Chelsea some problems, but never found that final ball to make anything happen.
LB) Nacho Monreal – 7.0
A willing runner and an option down the left at all times. He got forward well on occasion, but was never able to pick out the right ball to find a teammate.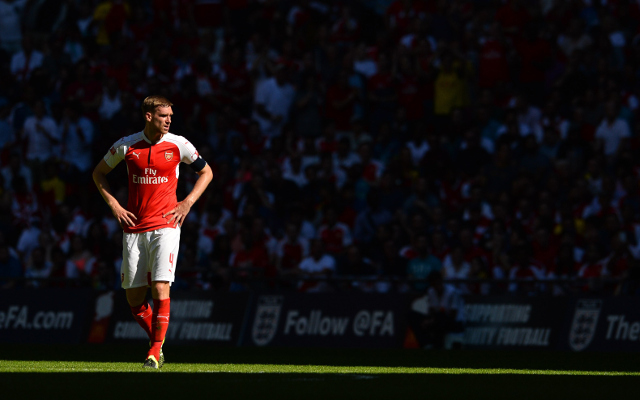 CB) Per Mertesacker – 3.0
It was his poor decision making that put us into trouble in the first place and forced us to play the rest of the game with ten men.
CB) Laurent Koscielny – 7.0
A solid performance after being forced to switch partners early on, and looked keen to try and get a goal down the other end during set pieces.
DM) Mathieu Flamini – 5.5
The Frenchman played a decent game for a striker, but as a defensive midfielder he was poor. He got into Chelsea's box a couple of times and came close to scoring on two occasions. He was constantly out of position, and even when he was in the right place seemed to be a passenger more than anything.
CM) Aaron Ramsey – 6.0
Always looking to get on the ball, but lacked sharpness and was generally pretty sloppy in possession. Didn't make many of his trademark overlapping runs either.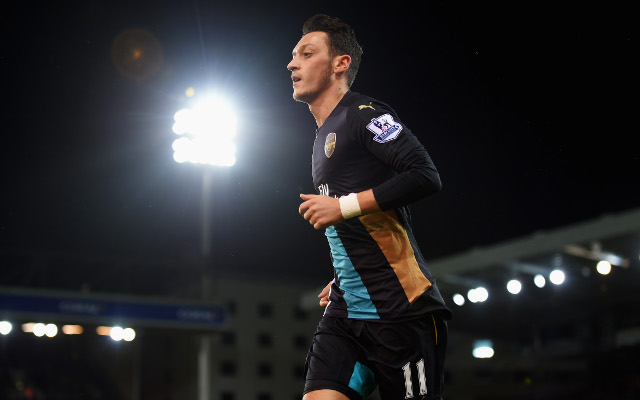 CAM) Mesut Özil – 6.5
Hard working throughout and looked capable of making something happen, but against the cosh playing against an extra man is obviously not his forte.
RAM) Joel Campbell – 6.0
An average performance from the Costa Rican, who put in a good shift as usual, but didn't offer much of a goal threat. He had one great chance early on, but swung wildly at it and it trickled harmlessly wide.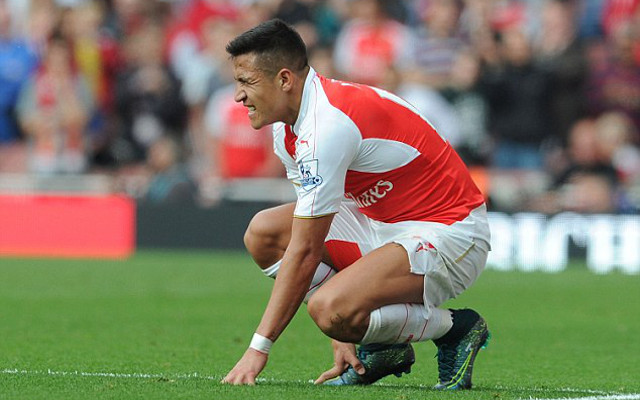 Substitute: Alexis Sanchez – 7.0
Was understandably a little rusty on his return to action after so long out, but looked like our best chance of making something happen after he came on.
LAM) Theo Walcott – 6.0
Walcott was arguably our most dangerous player going forward, and that unfortunately isn't saying a lot. He made a few good runs, but was caught offside far too many times and wasted a couple of decent chances.
Substitute: Alex Oxlade-Chamberlain – 6.5
The Ox looked really dangerous in spells, using his pace and power to cause Chelsea some issues. Yet again a lack of end product though.
ST) Olivier Giroud – N/A
The Frenchman was doing a decent job before he was taken off, and Arsenal fans were understandably disappointed that one of our best attacking options was removed. Giroud himself was furious though, and you could see the disappointment on his face.
Substitute: Gabriel Paulista – 6.5
Could have done a little better against Diego Costa for the goal, but other than that it was a fairly standard defensive display from the Brazilian.