We hate Mondays, unless there's a brilliant Premier League game to look forward to in the evening.
As there's no big match tonight (sorry Burnley and Derby fans!), you guys are gonna need some help to make it through.
Don't worry, we've got you covered! Here are nine photos of dogs in football kit…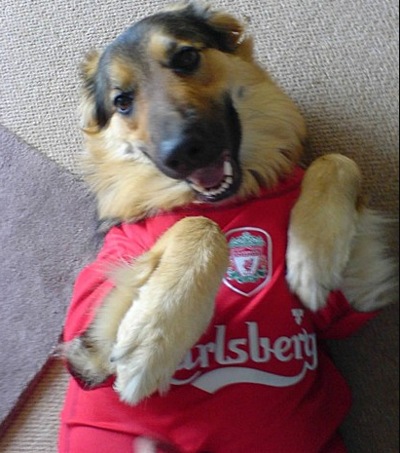 As you will notice, Liverpool are one of the favourite clubs of the canine community.
The Reds are followed by all sorts of dogs, ranging from an armchair Alsatians to a Pug ultra.
We are not quite sure why these guys chose to support the Reds, but we know that they are extremely loyal.
Perhaps they were attracted to Liverpool by the Anfield Cat?
SEE ALSO: Six Premier League managers who would be decent craic down the boozer… And the 14 we'd send to voicemail!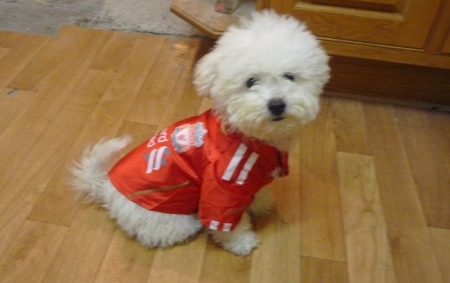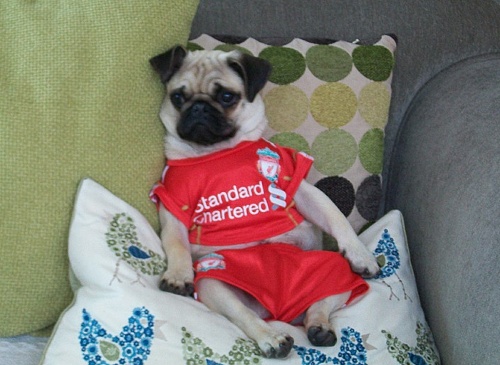 Surprisingly, not many dogs support Manchester United.
In fact, if you type "dog in man united shirt" into Google, you get two photos of Miley Cyrus before seeing a pooch in replica kit!
Manchester City are not that popular either, but Chelsea and Arsenal are well represented…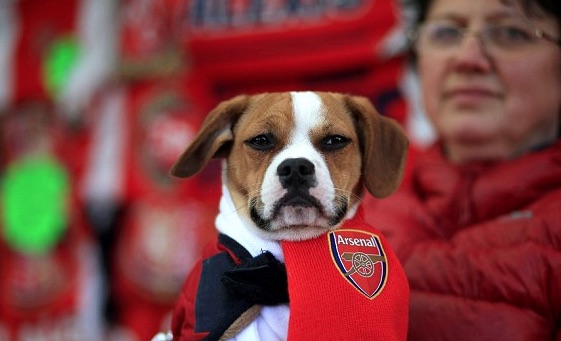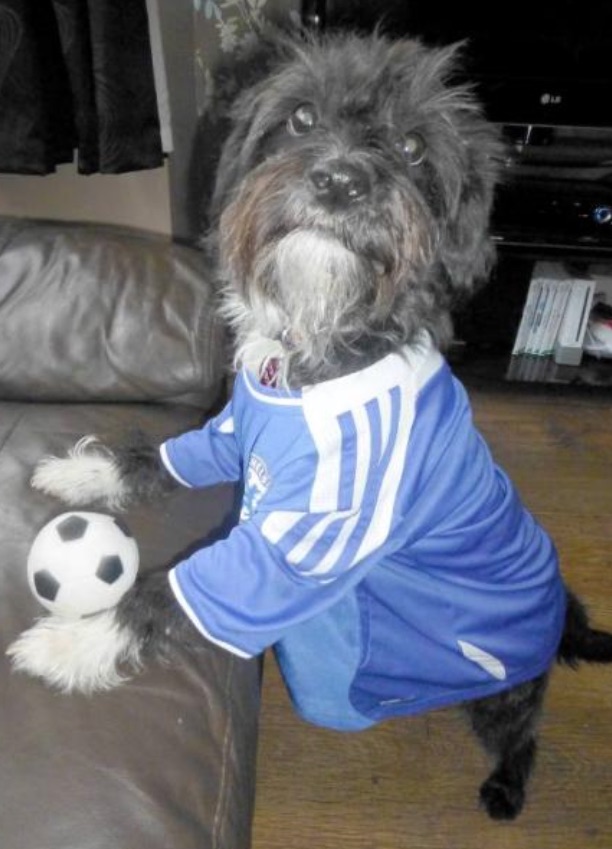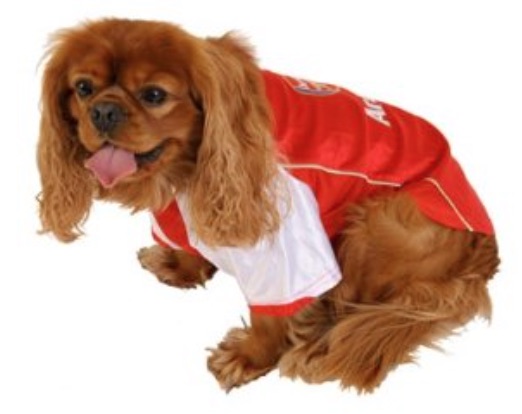 Obviously, the Premier League is the primary love for most four-legged football fans, but they have been know to get into the international scene too…