Arsenal have really fallen from grace in recent weeks, and are plummeting down the Premier League table. They played out a goalless draw against Southampton at the Emirates this past Tuesday evening, and our friends at All Arsenal have provided us with player ratings for the game.
http://www.allarsenal.com/2016/02/matchreports/player-ratings-arsenal-0-0-southampton-ozil-on-form-but-forster-phenomenal/
——————————————————————————————————–
We've failed to score for the third consecutive Premier League game, with Fraser Forster's heroics denying us after 21 efforts without a goal. We posed plenty of attacking threat, but couldn't quite find that final ball or prod the ball home.
Defensively we were a little more suspect at times, but still managed to keep Southampton out.
Here's how we rate the players from our goalless draw with Southampton: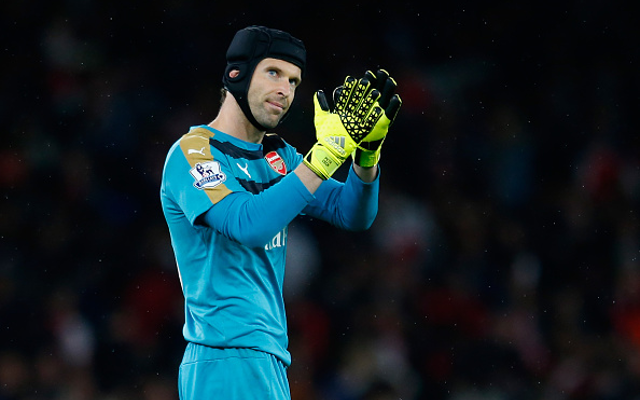 GK) Petr Cech – 7.5
Cech made a number of decent saves, but the main feature of his game was his commanding presence in the box, claiming every ball that came anywhere near him.
RB) Hector Bellerin – 6.5
The young Spaniard's crossing really needs some work, as he's wasting far too many good chances. He regularly gets into great positions, but we saw him put far too many mediocre crosses in today.
LB) Nacho Monreal – 7.0
An excellent defensive display from Monreal, who was constantly getting back to dispossess the likes of Shane Long and cut out attacks.
CB) Gabriel Paulista – 6.5
A fairly average display from the Brazilian, who not only struggled a little in the air at times – misjudging the flight of the ball on occasion. But switched off a few times too, and potentially could have cost us.
CB) Laurent Koscielny – 7.0
A solid performance from the Frenchman, who dealt first with Shane Long, and then Graziano Pelle. His pace was a huge boon, and without Per Mertesacker in the side we were exposed far less often.
SEE MORE:
Arsenal transfer news
DM) Mathieu Flamini – 6.0
Why he was starting at all was anybody's guess, and we would have been much better served with Francis Coquelin or even potentially Mohamed Elneny in the middle of the park. Flamini didn't offer the back four enough protection, and only really served to give away needless niggling fouls.
Substitute: Francis Coquelin – 7.0
An instant improvement when he came on, and hopefully he'll soon be fit enough to start every game.
CM) Aaron Ramsey – 6.5
The Welshman isn't at his best at the moment and was a bit ineffective at times. That may be largely due to the fact he has to sit a bit deeper to support Flamini, but even when he was able to get forward he was sloppy and wasteful in possession.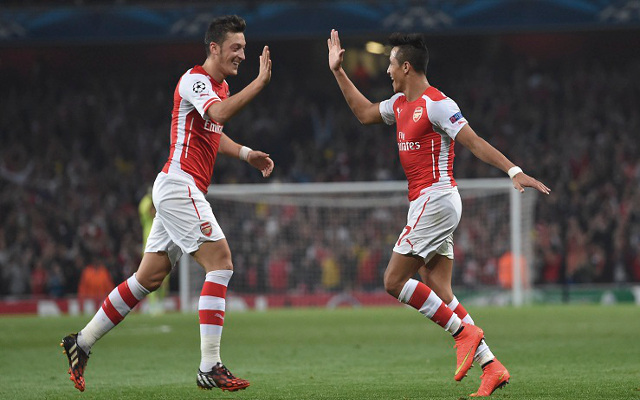 CAM) Mesut Özil – 7.5 (MotM)
On another day Özil might have got a far higher rating, but despite a huge amount of quality, he wasn't able to make the difference. He came so close on a number of occasions to both scoring and supplying a goal that would have proved the winner, but couldn't quite get the better of Fraser Forster.
RAM) Joel Campbell – 6.0
Slowed down the play a little and was constantly going backwards. He had a few decent chances to make something happen, but picked the wrong option each time.
Subsitute: Theo Walcott – 6.0
Looked bright when he first came on, and was denied twice by the indomitable Forster. He quickly faded though, and was soon a bystander in the game.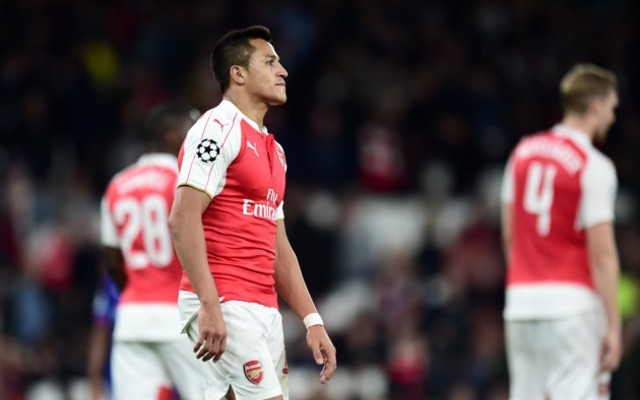 LAM) Alexis Sanchez – 7.5
The Chilean linked up superbly with Özil, and you couldn't tell he's been out injured for months. He may not quite be 100% yet, but his presence in the team makes us a far, far better side.
ST) Olivier Giroud – 7.0
The Frenchman was excellent in the air, but Jose Fonte and Virgil van Dijk marshaled him well and made it difficult for him to get much purchase.