The midweek Premier League action left us no closer to knowing who will win the title this season.
A Jamie Vardy wonderstrike kept the Leicester City bandwagon rolling, as the surprise leaders beat Liverpool 2-0 to stay three points clear of Manchester City.
With Tottenham Hotspur and Arsenal only two points behind City, there are four teams well in the mix with 14 rounds of games left to play.
But who is going to win this baffling four-horse race? Five of our writers were asked that question and all four horses were back!
First to answer was our resident US Soccer Guy, Jonathan Machin (@jtmlovessports). Jonathan supports Manchester United, New York Red Bulls AND Maccabi Tel Aviv (we don't approve either). With none of his three teams in the mix, he had the advantage of attacking this conundrum with an unbiased and 'logical' mind…
Jonathan says Arsenal:
"Logic tells me Leicester City are just too far ahead to falter now. But my heart – and my pick – goes to Arsenal, who finally have a fairly healthy squad. The Gunners have already beaten both Leicester and Man City, and will likely do so again en route to a narrow title win.
"I can't count out Tottenham Hotspur entirely, though. Harry Kane is a machine and has a brilliant supporting cast, but they haven't beaten Leicester, Arsenal or even Liverpool, Chelsea or Man United yet in the league this season, which makes me question whether they're ready to rise all the way to the top."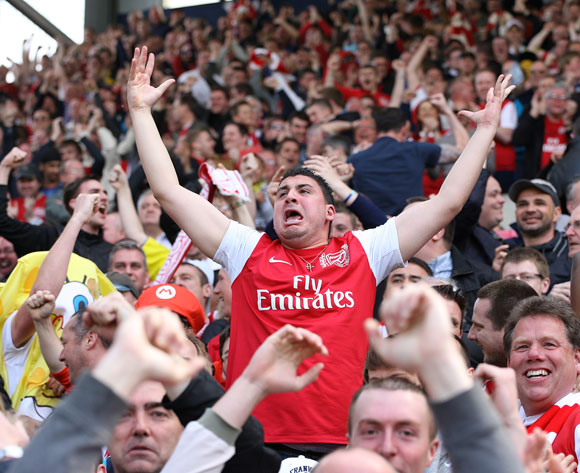 As a lover of Liverpool, Jordan Chamberlain (@Jordan_AC90) is also without a horse in this race. But, after watching his beloved Reds get banged by Vardy, he seems to have caught Foxes Fever…
Jordan says Leicester:
"Leicester City – Because it'd be f*cking awesome!"
This is where the unbiased answers end. Up next is Arsenal fan Ash Attlee (@Attlee), who sleeps with a picture of Olivier Giroud by his bedside…
Ash says Arsenal:
"Arsenal, we're just lulling everyone into a false sense of security."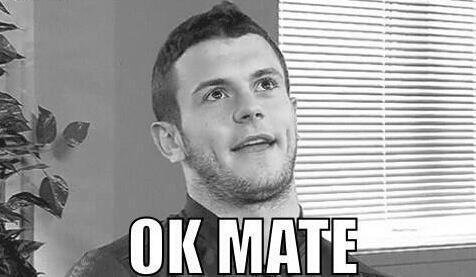 Next is Spurs supporter Rob Summerscales (@robsummerscales). He seems equally deluded. Rob's backing Spurs, but he also tipped Emmanuel Adebayor to win the Golden Boot at the start of last season…
Rob says Tottenham:
"If Harry Kane keeps breathing, I'll keep believing! My only fear is that Arsene Wenger may instruct Mathieu Flamini to take a red card and a lengthy ban for the team by breaking Tottenham's no.10 in next month's NLD."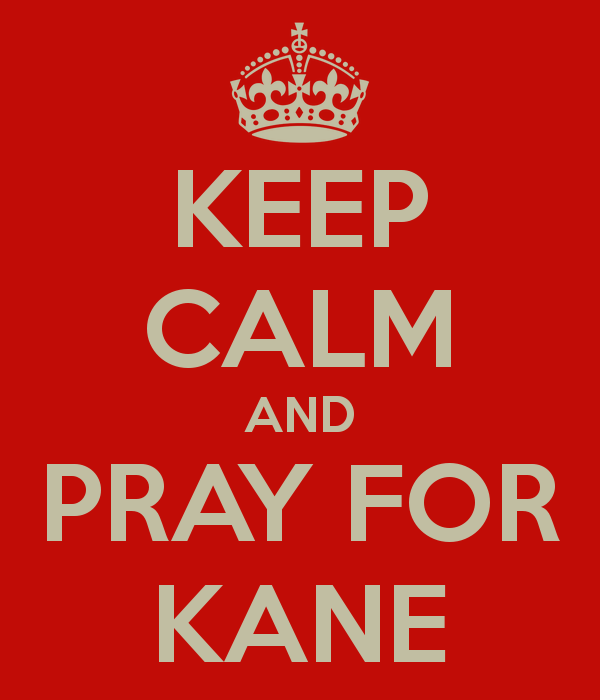 Fellow Tottenham fan Joe Fish (JoeFish08) is a superstitious freak! He has NEVER predicted a Spurs win in the Super 6, just in case he jinxes it. So, there was no way he was gonna back Mauricio Pochettino's men for the title…
Joe says Man City:
"City have the best squad and have managed to stay firmly in the race despite substantial injury layoffs to several of their best players. The squad should be extra motivated to win it for Manuel Pellegrini now that the Pep Guardiola announcement has been made. Pellegrini's a proper gent and deserves to sign off in style."
SEE ALSO:
Six Premier League managers who would be decent craic down the boozer… And the 14 we'd send to voicemail!
One Direction star lined up for lead role in Jamie Vardy film, but these five actors would be MUCH better!
Poll results: Emphatic winner in Jack Wilshere v Dele Alli England debate
Who will win the Premier League title!?
Just polled our writers to ask who is gonna win the Premier League. More split than an @xAliceGoodwinx dress. Help!

— CaughtOffside (@caughtoffside) February 3, 2016