Ironically, Diego Costa could very well have expedited Jose Mourinho's timeline for a new job at Old Trafford after his lack of scoring in the first half of the season cost The Special One his job. His stoppage time goal against Manchester United helped preserve Chelsea's unbeaten run since Mourinho was canned and improved it to ten in a row.
The equalizing goal came after Jesse Lingard stunned the crowd with a worldie early in the second-half.
Unfortunately, it was a very bittersweet performance for Chelsea, who may have lost Kurt Zouma to a devastating-looking knee injury.
Here are the Chelsea player ratings vs. Manchester United:
Thibaut Courtois – 9.5/10
Had an incredible game, making big saves left and right all afternoon. The goal by Lingard was about as undefendable as goals can get.
Azpilicueta – 6/10
Controlled the ball well – and often – while adding a few tackles too.
John Terry – 7/10
No other way to phrase it, Terry was robbed of what should have been a rightful goal in the first half and was solid all afternoon.
Kurt Zouma – 6/10
Cleared the ball eight times in the first half and may have saved several shots on goal, but that leg injury he suffered early in the second half may have been one of the most gruesome we've seen all year. Get well soon Kurt!
Ivanovic – 7.5/10
A whopping eight tackles and five cleared balls for Ivanovic.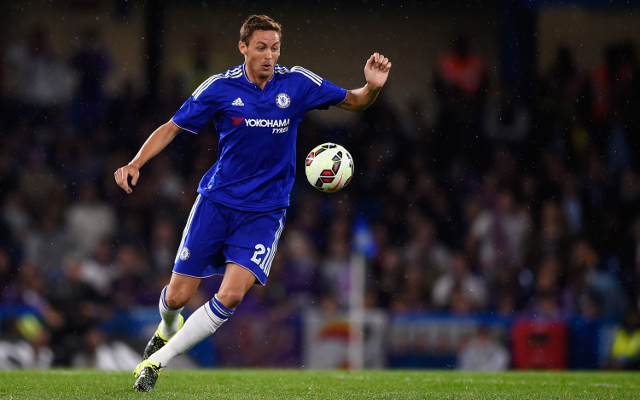 Nemanja Matic – 6/10
Displayed impressive speed throughout, but not needed to be pulled after the Lingard goal.
John Obi Mikel – 5.5/10
If not for his numbers, one hardly would have noticed Mikel was even on the field.
Oscar – 6/10
Went deep into Chelsea territory on several occasions in the first half, but couldn't capitalize. He was pulled early for Eden Hazard and seemed sluggish early in the second half.
Cesc Fabregas – 7/10
The team's leading passer, Fabregas was very accurate all day.
Willian – 7.5/10
Had a chance early to finish by himself, but his teammates didn't get up quickly enough to capitalize. Willian missed a free kick he usually converts for a score.
Diego Costa – 8.5/10
Had a solid case for an uncalled foul that very well could have set up Chelsea for a first-half goal. He found his mark in the second half and was inches away from a game-winning second goal.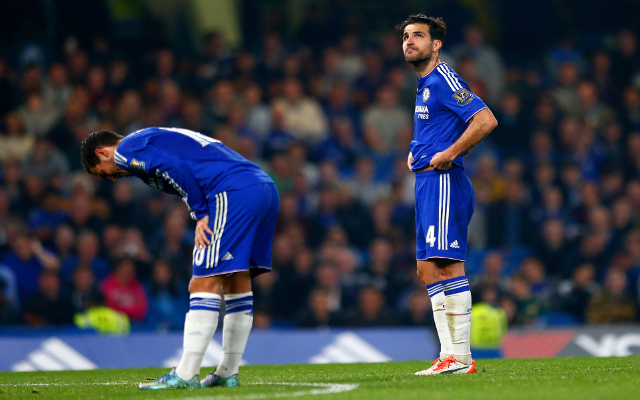 Substitutes:
Eden Hazard – 7/10
In for Oscar, Hazard was the only player to create a chance for the Blues over the majority of the second half.
Gary Cahill – 4/10
In for the injured Zouma, he was flat-footed on Lingard's worldie.
Pedro – 5/10
In for Matic, Pedro was very quick to the ball late in the game.
SEE MORE:
Video: John Terry denied emotional Chelsea goal by Daley Blind's arm in first half v Manchester United
(Video) Liverpool U21s 1-3 Man City u21s: Brandon Barker steals show with goal & two assists for Blues
Video highlights: Bournemouth 0-2 Arsenal – Özil & Ox goals give Gunners a much needed victory