Someone may have to check if Manchester United defender Daley Blind hasn't secretly been paying off referees because some of the fouls and penalties he got away with against Chelsea were about as blatant as it gets. Nonetheless, the final results are what matter most and the Red Devils were only able to salvage a point out of what should have been a win up until stoppage time.
Jesse Lingard ripped an absolute worldie at the 61′ mark thanks to yet another great assist from Wayne Rooney.
Unfortunately, a breakdown in the final minutes allowed Diego Costa to slip past and score a goal to equalize in what finished as a 1-1 draw at Stamford Bridge.
It was a disappointing end to what had been an otherwise great performance from the Red Devils, but there were still some promising sights to behold for the future of the club. Whether or not that future includes Louis van Gaal remains to be seen though.
Here are the Manchester United player ratings vs. Chelsea:
David de Gea – 9/10
He was in the perfect position the entire game up until the last moment where he relied too much on Borthwick-Jackson leading up to the equalizer.
Matteo Darmian – 6.5/10
Over half-a-dozen tackles for Darmian not to mention a handful of successful tackles en route to another solid performance.
Chris Smalling – 6/10
An unnecessary yellow card for letting his hands touch the ball, but otherwise a decent game for Smalling.
Daley Blind – 7/10
Blind was either the luckiest man on the pitch or the referees were just having a bad day, because he committed several fouls that were never called and could've led to Chelsea goals in the first half. He had nearly a dozen corners by himself.
Borthwick-Jackson – 5/10
The only Man Utd defender to take a shot in the game, Borthwick-Jackson was mostly responsible for the equalizer at 90'+2.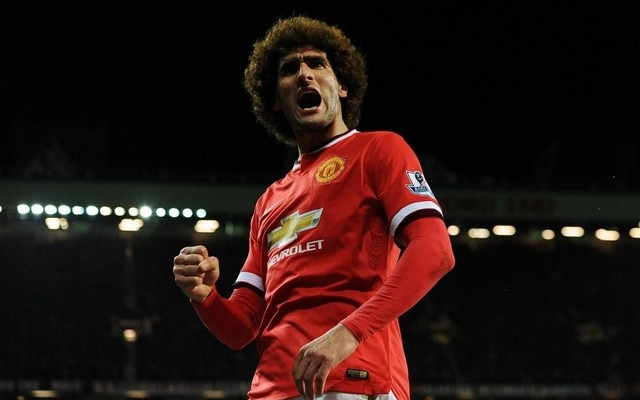 Marouane Fellaini – 7/10
Attacked the ball with authority and used his size to his advantage far more often than we've seen in recent fixtures.
Michael Carrick – 6.5/10
The team's leading passer, Carrick was very smart with the ball today.
Jesse Lingard – 8/10
Arguably the best goal of his young career, Lingard led all players by both sides in shots taken.
Juan Mata – 6/10
Drew several fouls and controlled the ball, but struggled to win his one-on-ones.
Anthony Martial – 7.5/10
Had a perfect shot in the first half that was a Courtois-hand away from a goal. He is steadily improving as a passer too – he's already leaps and bounds ahead of where he was in September.
Wayne Rooney – 8/10
Another day, another goal contributed by the Man United captain. If his New Year's resolution was to score more goals than last year, he's certainly meeting the task.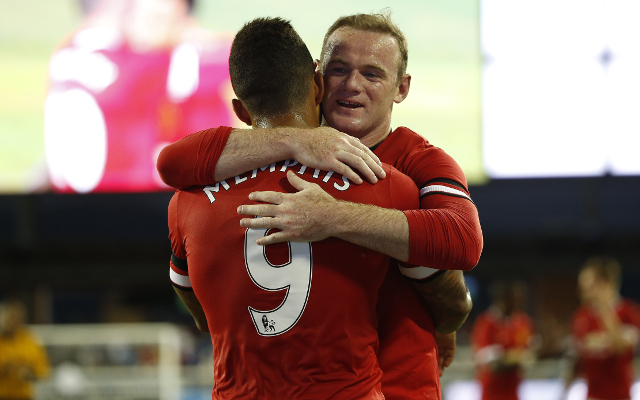 Substitutes:
Morgan Schneiderlin – 6/10
In for Fellaini, Schneiderlin protected the ball very well.
Memphis Depay – 4/10
Nothing good ever seems to happen when Depay steps onto the field…
Ander Herrera – 5/10
In for Mata in stoppage time, Herrara couldn't do anything.
SEE MORE:
Video: John Terry denied emotional Chelsea goal by Daley Blind's arm in first half v Manchester United
(Video) Liverpool U21s 1-3 Man City u21s: Brandon Barker steals show with goal & two assists for Blues
Video highlights: Bournemouth 0-2 Arsenal – Özil & Ox goals give Gunners a much needed victory