Images purporting to be next season's official Premier League ball for next season have been leaked online and it's fair to say that it's an acquired taste…
The folks over at Footy Headlines have revealed that the big TV money deal has paved the way for the Premier League to add a few more colours onto the ball in a bizarre new rave-like design.
Named the Nike Ordem 4, it's certainly eye catching and players won't have a problem seeing it during those dark winter months.
It could also be good news for goalkeepers, as they won't be able to help seeing that ball hurtling towards them.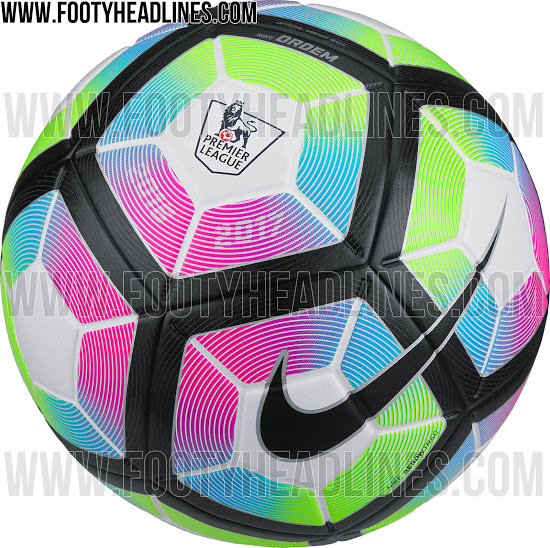 SEE MORE:
Video: Gruesome footage of Kurt Zouma injury – the moment his leg buckles and his cries of pain
Video: Diego Costa goal keeps Chelsea unbeaten under Guus Hiddink
Manchester United player ratings: Lingard shines as Daley blinds in 1-1 draw with Chelsea