The Premier League has revealed a new logo to take it into a new era.
The multi-coloured new design sees the Premier League move away from title sponsorship – it will be known as 'the Premier League' from next season, rather than the 'Barclays Premier League'.
It was previously sponsored by Carling from 1993 to 2001 and Barclaycard between 2001 and 2004, but the Premier League is now going alone as it tries to establish itself as a global brand.
Some of the new logos feature the abbreviation 'PL', but all retain the crowned lion's head as the main symbol. Here is a look at the Premier League's first visual rebrand in almost a decade.
SEE MORE:
(Images) Leaked Premier League ball or 2016/17 is ugly as hell
Thierry Henry questions Arsenal's desire to win Premier League title
Who will win the Premier League title?: Arguments made for Arsenal, Leicester, Man City AND Spurs!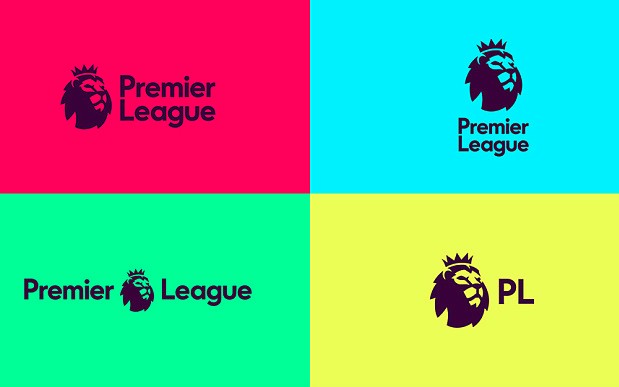 Premier League managing director Richard Masters said: "From next season, we will move away from title sponsorship and the competition will be known simply as the Premier League, a decision which provided the opportunity to consider how we wanted to present ourselves as an organisation and competition.
"We are very pleased with the outcome: a visual identity which is relevant, modern and flexible that will help us celebrate everyone that makes the Premier League.
"We look forward to sharing more details of our new positioning in the coming months."
What do you make of the new Premier League logo. The reaction on Twitter was pretty split…
Looks like the new Premier League logo's have been made in paint.

Pretty disappointing. pic.twitter.com/lwwTyz7Kj3

— Soccer St. (@SoccerSt_) February 9, 2016
I'm not completely sold on this new Premier League logo. Looks like an insurance company pic.twitter.com/hEdrOB9w3l — Ash Rose (@AshroseUK) February 9, 2016
Is it me or does the new premier league logo looks really cheap and tacky?

— Gpearce555 (@GregPearce555) February 9, 2016
Not sure about the new Premier League logo. Perhaps it's the colour/font, but Lenny Henry suddenly sprang to mind pic.twitter.com/m3bb7uqb3C — David Dubas-Fisher (@dubasfisher) February 9, 2016
I'm liking the new Premier League logo #smart

— Jane C (@RealMissJane) February 9, 2016
The new Premier League logo is sick idc — Red Lux (@LuxtaIi) February 9, 2016
The new Premier League Logo is well tidy I think.

— William Stead (@_williamstead) February 9, 2016
Not the best response to the new Premier League branding but it's bang on trend really and at least they kept the same lion more or less. — Joe Barbieri (@JBstokie) February 9, 2016
SEE ALSO:
Huge boost for Manchester clubs as journalist claims Barcelona "cannot afford" to keep Neymar
Twitter: LEAKED England kit for Euro 2016 gets SLAMMED after being revealed in series of secret images