This weekend holds a make or break fixture for Arsenal's title hopes as they clash with top of the table Leicester in the hope of keeping their ambitions alive.
The Foxes take their stunning form to the Emirates five points clear at the top of the table, but the Gunners are seemingly going in with a psychological advantage, having inflicted Leicester's only home defeat of the season on them by winning 5-2 back in September.
However, something that could throw the wheels of Arsenal's challenge is their previous poor record against league leaders.
Luckily, Chelsea, who Arsenal generally struggle against, are out of the running, but could this stumbling block could still threaten to derail Arsenal's push for the top.
Earlier this week club legend Thierry Henry expressed his concern that the club don't have the desire to maintain a title challenge through to the end.
Could he be right?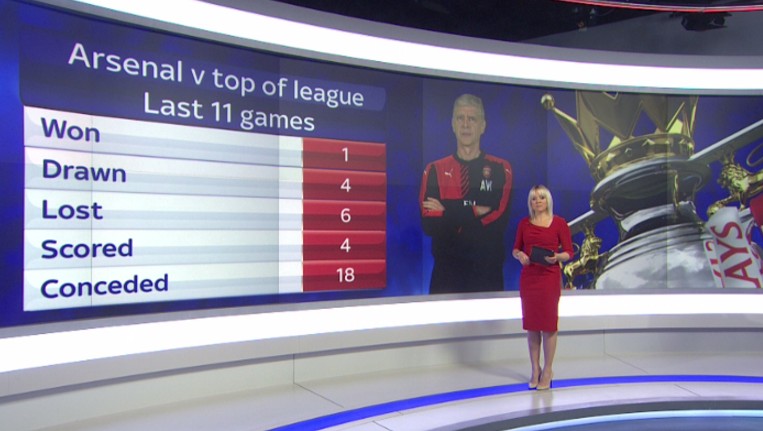 SEE MORE:
Chelsea attacker linked with €15m move to China; talks have begun
Ex-Man City, Tottenham defender REJECTED Bayern Munich move due to Guardiola plans
Ex-Chelsea striker 'almost happy' to see Man United great Gary Neville FLOP at Valencia