It would be fair to say that Wayne Rooney has rediscovered his shooting boots in recent weeks.
The Manchester United captain has seven goals in his last eight games, including the winner at Liverpool and stunners against Newcastle United in the Premier League, and Derby Counter in the FA Cup.
So imagine what he could do now that he has got these absolute weapons on his feet! Rooney took to his Instagram account this afternoon to reveal his new boots – bright turquoise hyper venoms from Nike.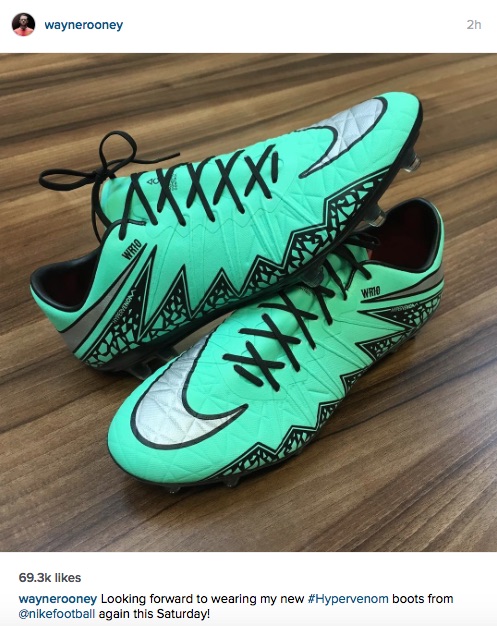 Saturday's opponents Sunderland, who host United at the Stadium of Light, should be wary about Rooney having fresh footwear. He has scored 11 goals in his last six games when debuting new boots.
Okay, that statistic is completely made up. But England's all-time leading scorer does have five in his previous seven games versus the Black Cats. That's a record only slightly less outrageous than the boots.
SEE MORE:
Man United scout Marseille ace with view to bringing him back to the Premier League
Jose Mourinho to axe £64m duo as part of drastic reshuffle at Manchester United
Ranking the 20 Premier League managers from WORST to BEST looking… (Sorry LVG)