Ohhhhhhh. So that's what Daniel Sturridge has been doing for the last 10 months.
The Liverpool striker, who has only played seven times since April 2015 because of injury, seems to have used his time on the sidelines to design and release his own brand of hats.
The headgear, marked with white and red silhouettes of Sturridge performing his signature dancing celebration, has been modelled by a couple of the 26-year-old's Anfield teammates.
Tough-as-nails defender Martin Skrtel, who also congratulated Sturridge on his latest comeback against West Ham United on Tuesday, took a laid-back approach as he donned his new cap on Instagram.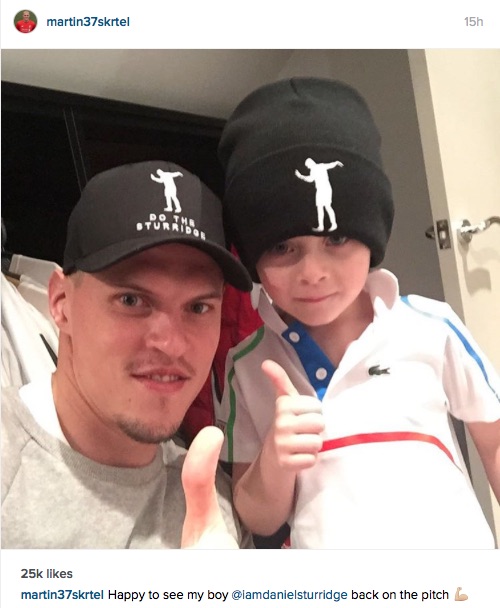 But boy did Jordon Ibe go for it! The speedy 20-year-old winger uploaded this video of him and his pal showing off their 'Do the Sturridge' caps to his official Instagram account.
The lean on the wall; that pose; the slow rise of the head. He's done this before!
Sturridge could be in contention to face Aston Villa when Liverpool visit the Premier League's basement side on Sunday. If he is not fit, watch out for him selling caps at a stand outside Villa Park!
SEE MORE:
Comment: How to solve the Adam Lallana problem at Liverpool?
Joel Matip rejects new Schalke contract to clear path for Liverpool move
Liverpool announced two-year freeze on ticket prices after fan walkout