Controversial site Football Leaks have uncovered the details of yet another star player's contract and have revealed to the world just what Real Madrid playmaker James Rodriguez.
It seems that Rodriguez collected a healthy €7,009,930 during his first season with the club in 2014/15, and then saw it rise to €7,759,380 for each season from 2015 until 2020.
The news has come just after the Colombian re-established himself in the Madrid first team in the absence of Welsh winger Gareth Bale.
Following the continued leaks of deals of several of Jorge Mendes' players, it seems that Football Leaks are targeting him in particular, and you can see Rodriguez's contract below.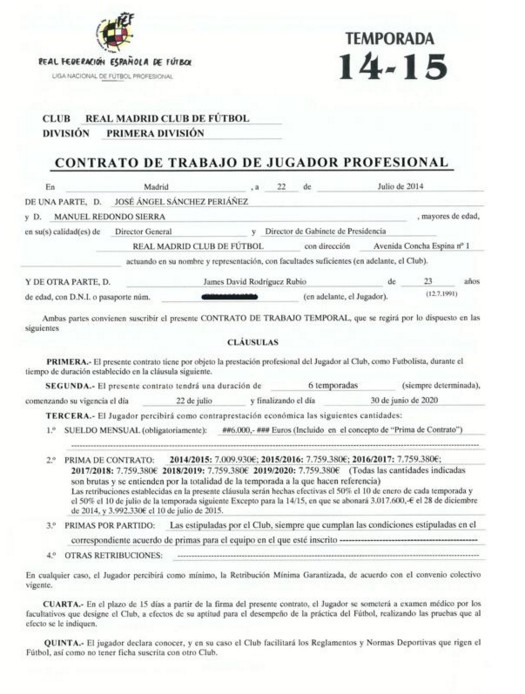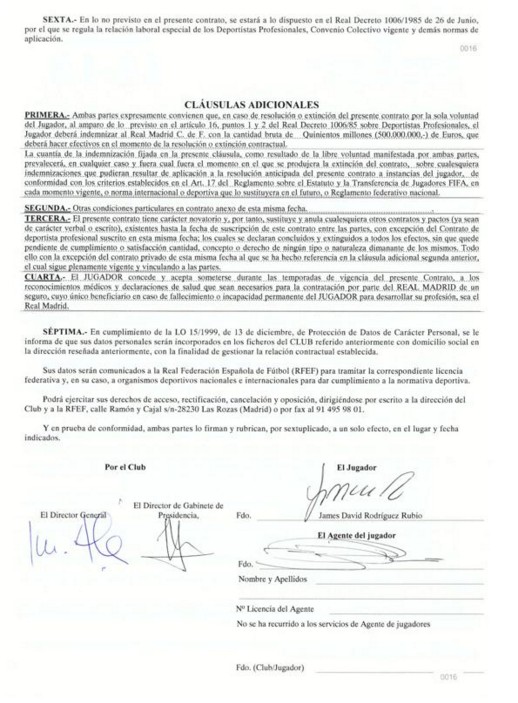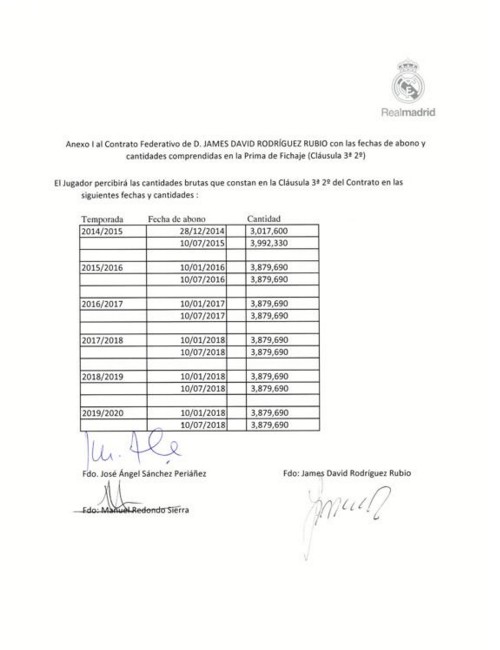 SEE MORE:
Video: Messi hits perfect free kick as Barcelona demolish Celta Vigo in style
Playing Chelsea was 'worse than getting kicked in the nuts' says EPL defender after Sky Sports pundit's criticism
PSG star suspended by club ahead of Chelsea bout after slagging off his teammates