You probably didn't notice because you were distracted by the Premier League's football feast, but Sunday was Valentine's Day.
As a result, footballers and their WAGs spammed Instagram with photos and selfies to celebrate and boast about their loving unions.
Here are the best bits.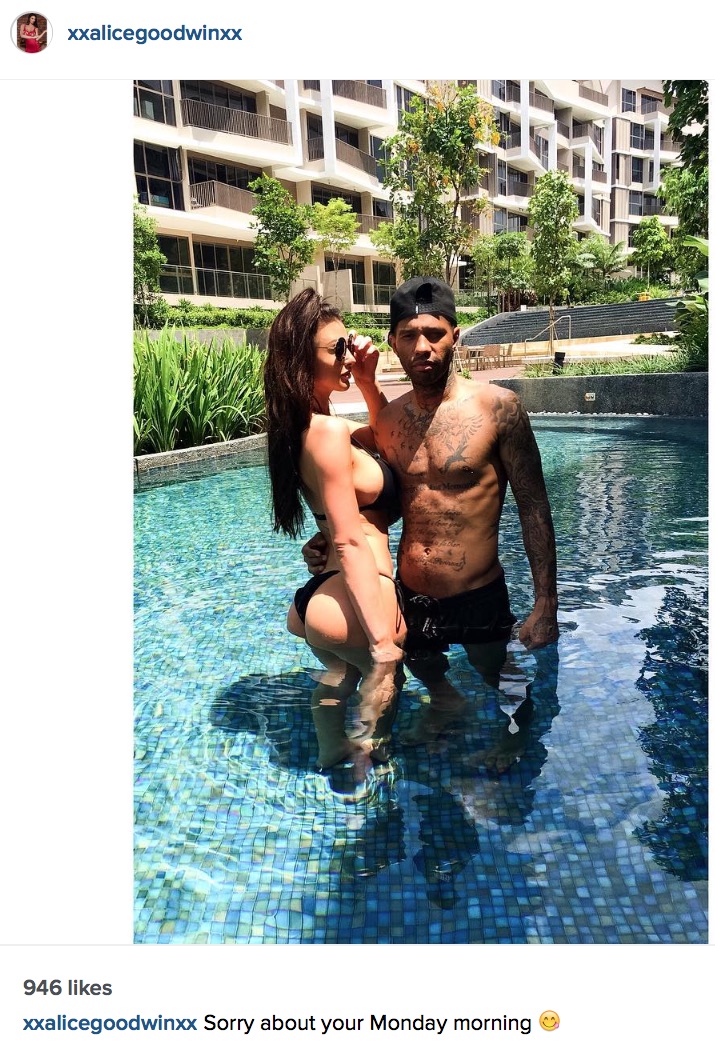 SEE MORE: 40 hot photos of STUNNING former Liverpool & Arsenal WAG Alice Goodwin who now works on BABESTATION
How could we start with anyone else other than our favourite WAG!?
Alice Goodwin – Stoke's no.1 glamour model – was a day late with her post, but it was certainly worth waiting for.
Hanging out in Singapore, where husband Jermaine Pennant recently took his stalling career, Alice shared this gem from a swimming pool.
Jermaine should be wearing sun glasses! It has to be dangerous to look directly at something so hot!
SEE ALSO: Hottest football WAGs: Wilshere's new girlfriend joins Chelsea, Liverpool & Man United babes in top 10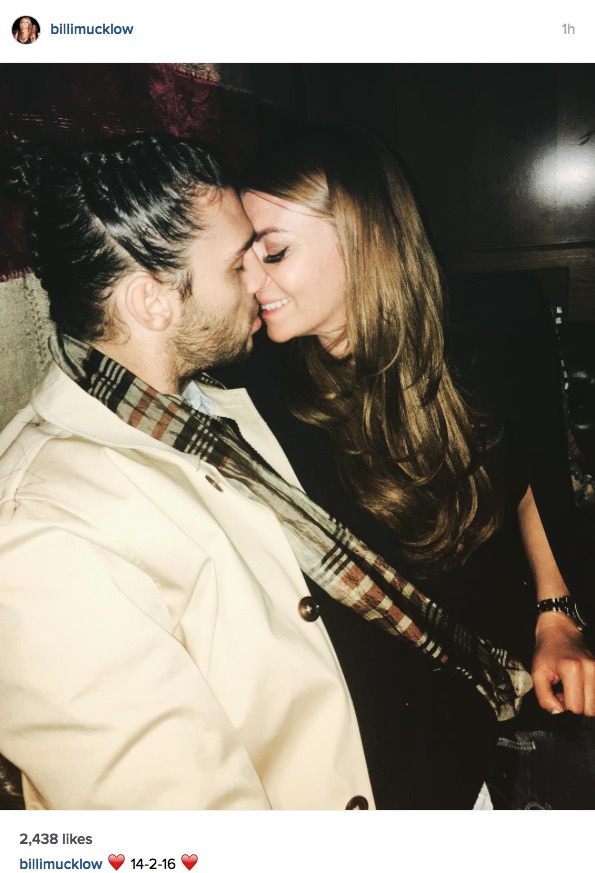 West Ham's Andy Carroll spent the day sticking his nose into the face of former TOWIE star Billi Mucklow.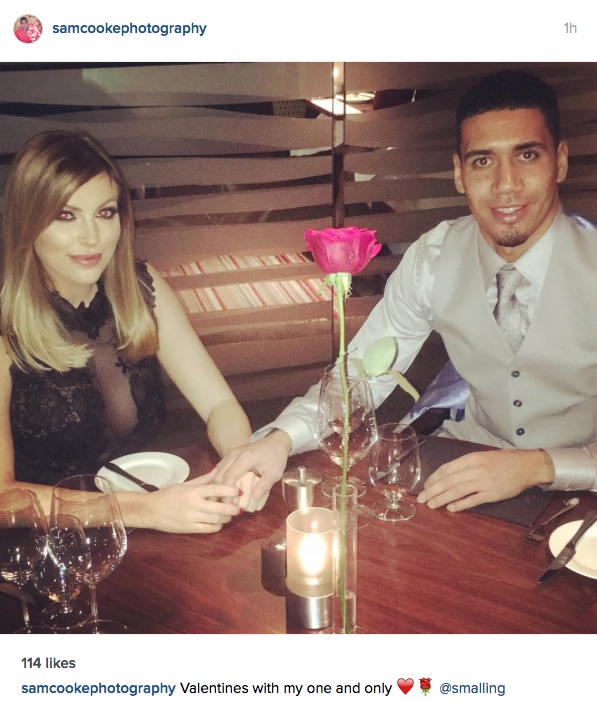 Good to see that Chris Smalling and Page 3 legend Sam Cooke are still going strong. The Man United defender still can't believe it, judging by the look of his face!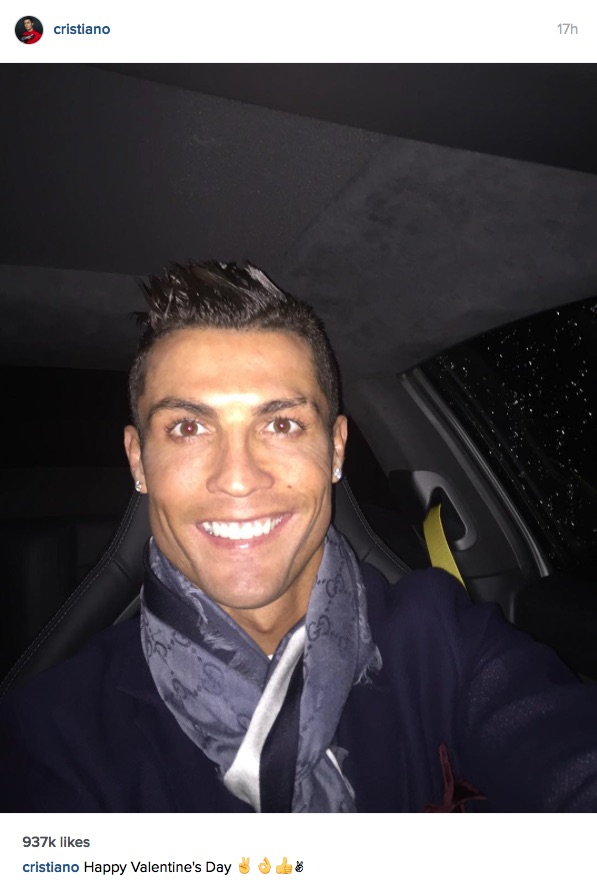 Cristiano shared the special day with the one person he loves more than anyone else… HIMSELF!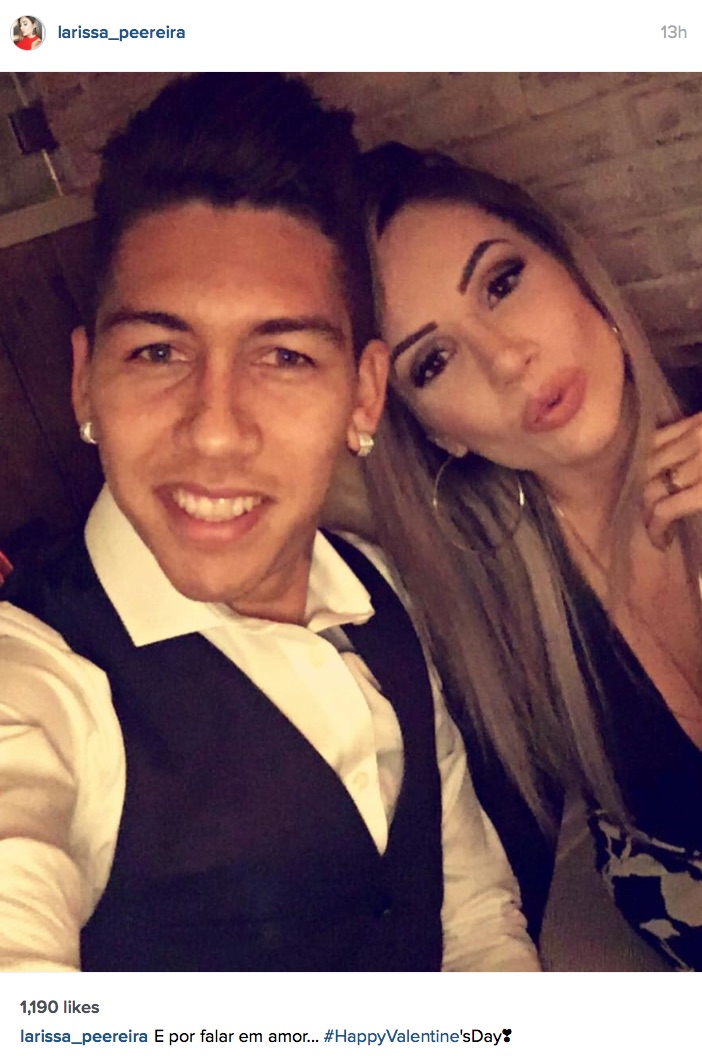 Liverpool's Roberto Firmino and his WAG got super slammed up. Check on the ear bling on display!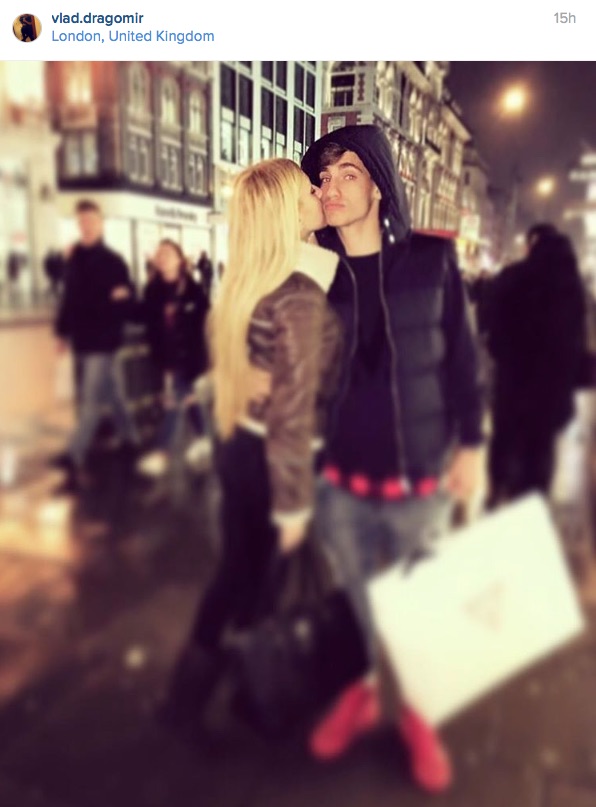 You may not have heard of Arsenal youngster Vlad Dragomir yet, but this girl knows he's a footballer for sure!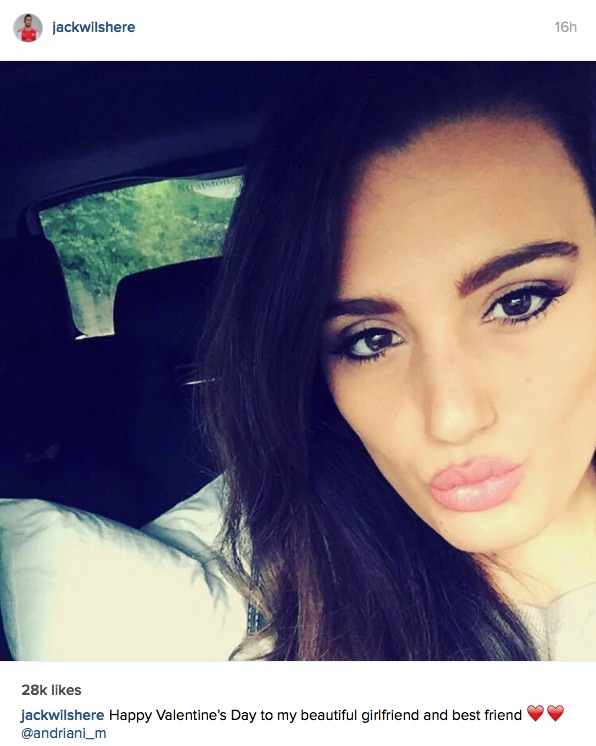 Jack Wilshere is hooking up with the daughter of his hairdresser these days. And it's true love…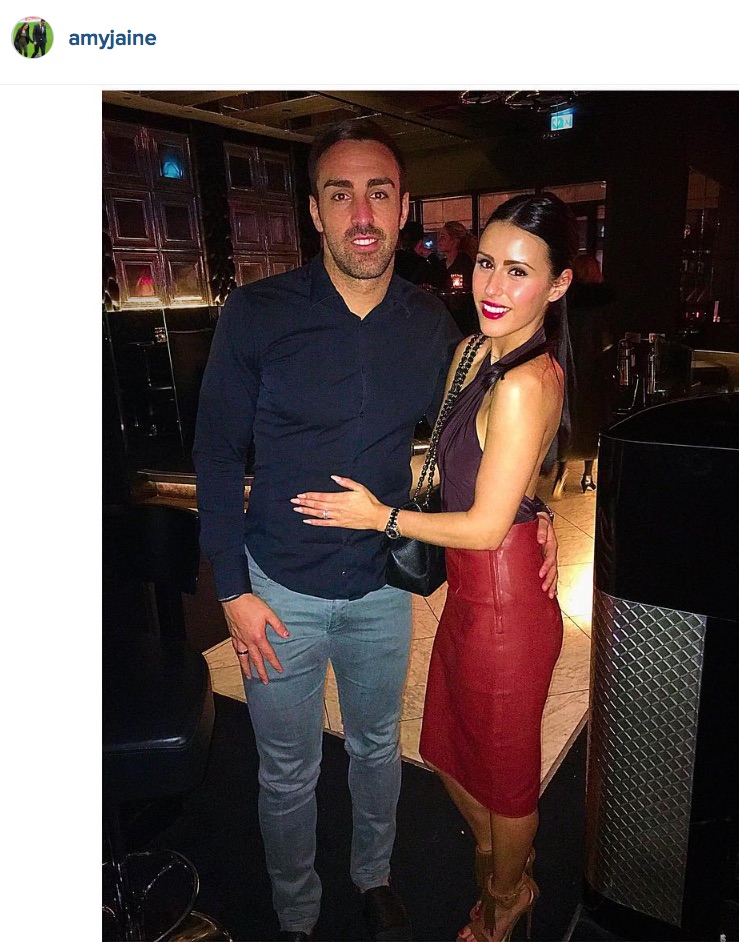 Jose Enrique is a failure as a footballer, but he's winning at life!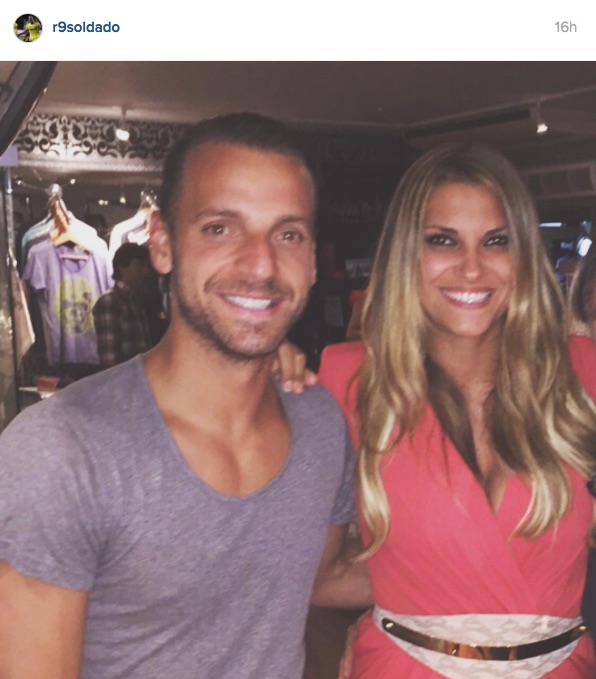 The same can be said of Spurs flop Roberto Soldado!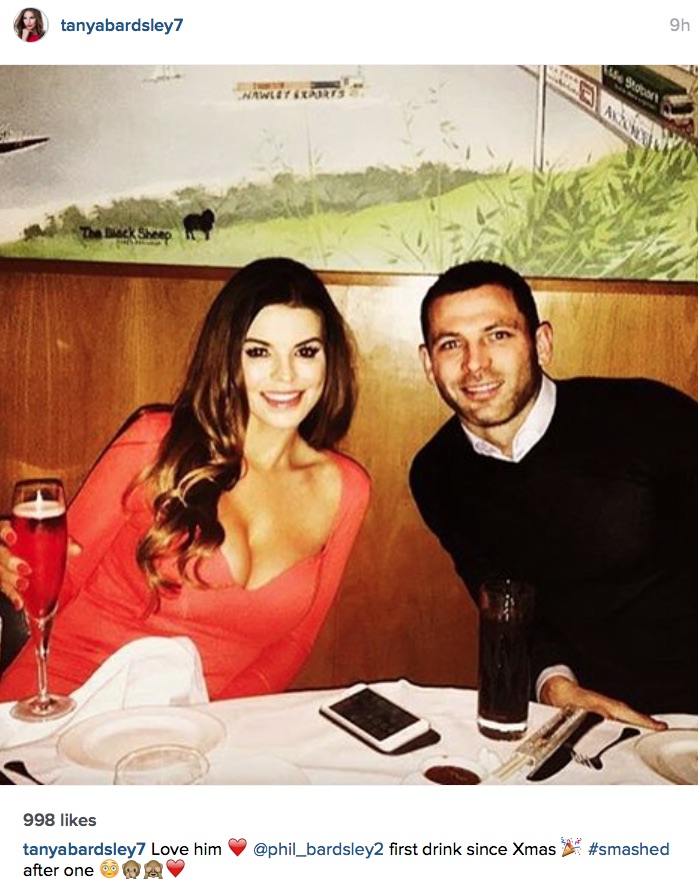 Phil Bardsley's wife said she was #smashed after one. Lucky Phil!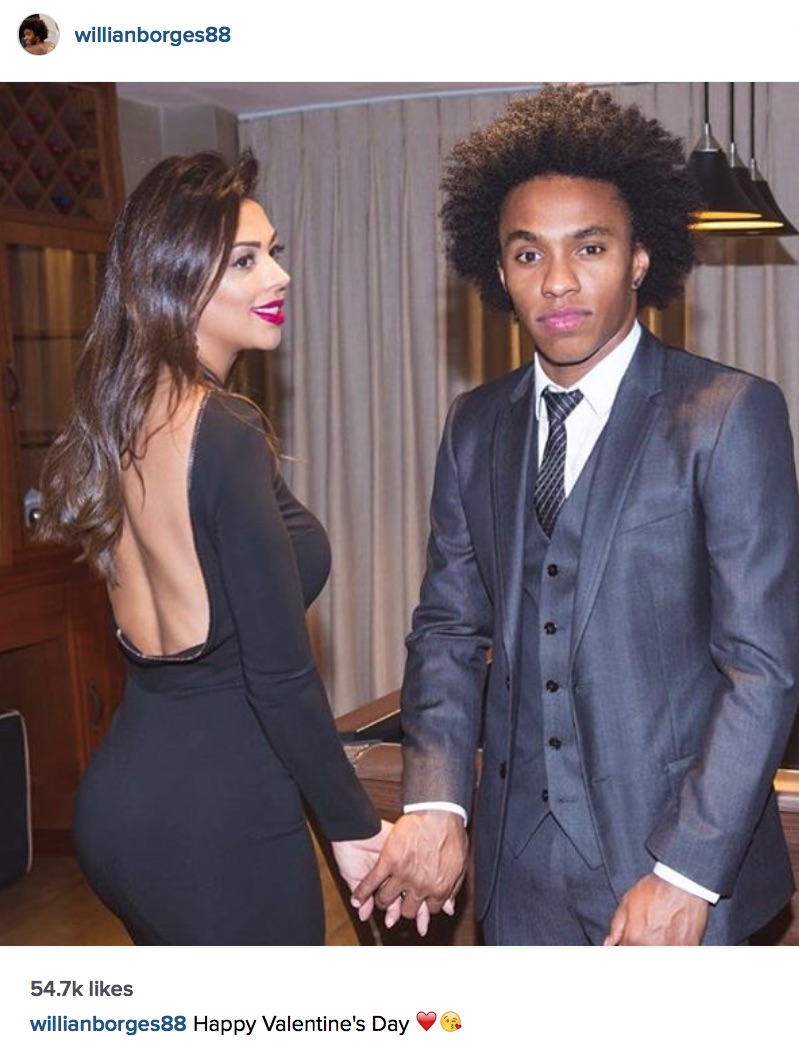 We saved the best for last! The curves on Willian's wife are even more impressive than the whip on the Chelsea star's set-pieces.
SEE MORE: Top 10 Hottest Darts Walk-on Girls Ever: Stunning Photos Will Blow Your Mind