Arsenal defender Gabriel had been expected to partner Laurent Koscielny in the heart of defence against Leicester last weekend as the general consensus had him down as a greater challenge for Foxes frontman Jamie Vardy than Per Mertesacker.
However, the Brazilian was forced to pull out before kick off thanks to an injury he sustained during training in the days leading up to the match.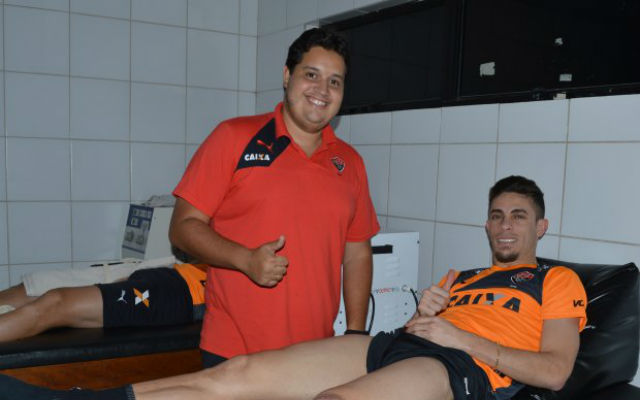 And it now seems that Gabriel has made his way back to Brazil to receive treatment for the injury, after former club Vitoria confirmed via their website that he would be spending a few days with them to aid his recovery.
It appears that the defender headed straight home following the injury, saying: "The confidence I have in all this is very important, I have great affection for this shirt. Vitoria is a real family and I am very happy to see the club as well. I feel at home here."
This means that he will now likely miss next week's Champions League clash with Barcelona.
SEE MORE:
Arsenal considering summer transfer swoop for Manchester United playmaker
Chelsea superstar linked to Real Madrid move admits he'd find it hard to refuse Euro giants
Rio Ferdinand slams Chelsea's Nigerian midfielder for lacking 'balls' after PSG blunder