Manchester United kit sponsors Adidas have taken a pop at Louis van Gaal's boring brand of football by releasing a cheeky new t-shirt.
And to make matters worse…it's been sold in the Old Trafford club shop!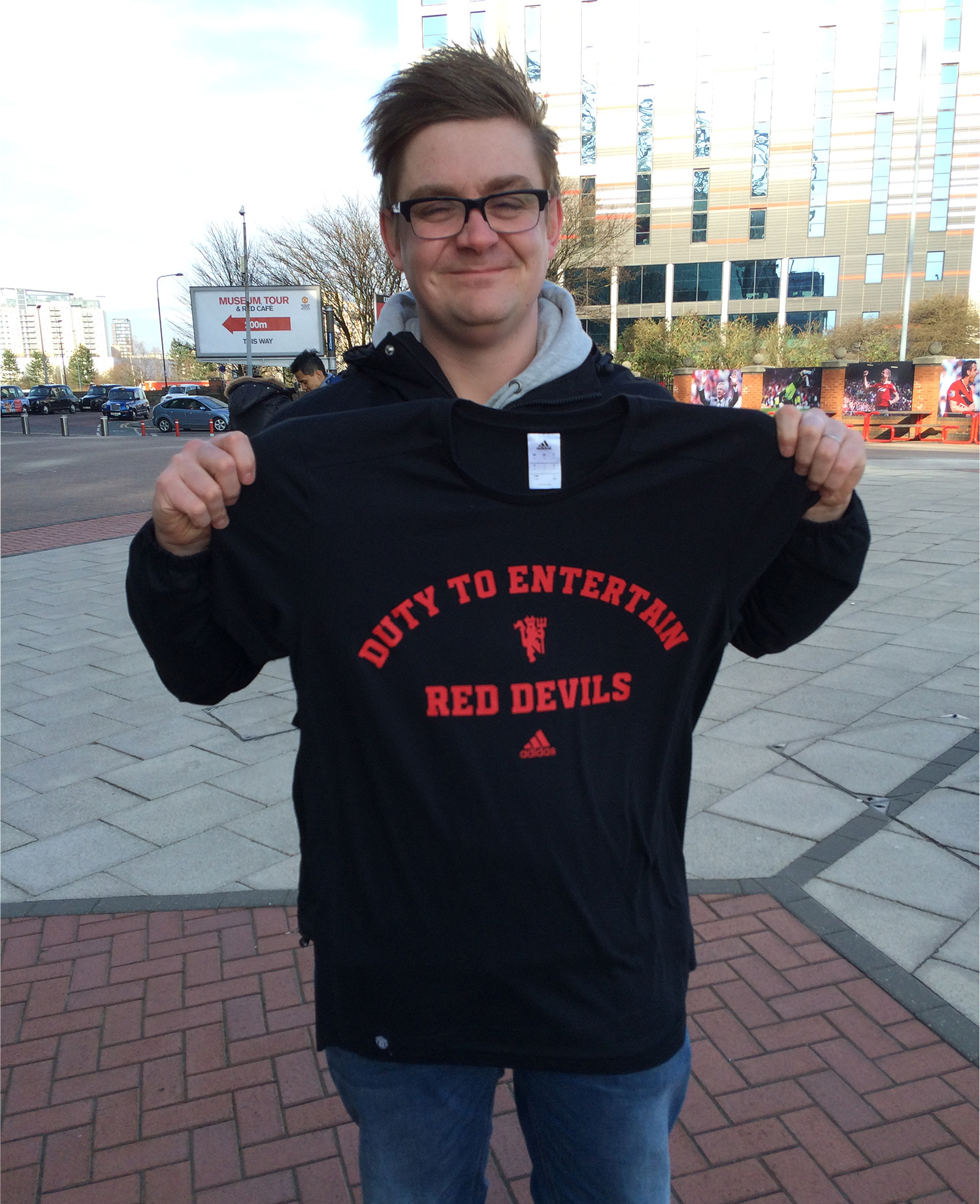 A member of staff at the store told The Sun that they were embarrassed to be selling the shirt as he Dutchman's football is turning them into a laughing stock.
"It only came in a couple of weeks ago," the source said.
"I can't believe we are stocking it, it surely is something which should have come out at the the start of the season, rather than after such bad results."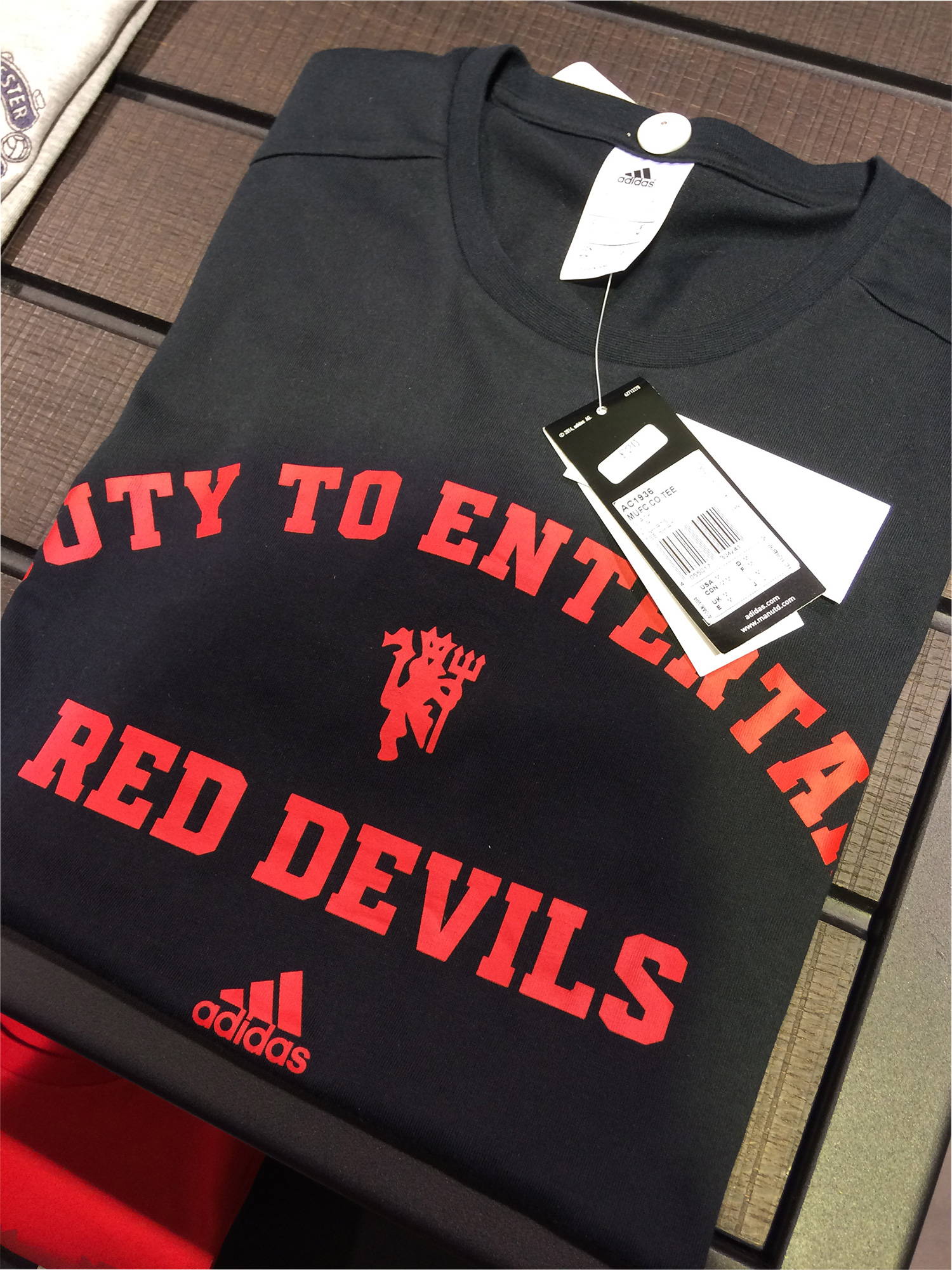 United penned the ten-year £750million last summer, but even Adidas CEO Herbert Hainer has hit out at their lacklustre style.
"Business with Man United is going very well — we are selling more shirts than expected. We are satisfied… even if the current playing style is not exactly what we want to see."