Manchester United look set to add Brazilian wideman Felipe Anderson to their ranks this summer.
The 22-year-old is midway through his third season in Lazio's first team. And it seems unlikely that he will get a forth term with the Rome outfit, after Claudio Lotito's recent comments.
Lazio president Lotito has been quoted by Calciomercato (translated by The Express) as saying: "Felipe Anderson will move to Manchester United next season, for €60 million (which converts to just less than £47m).
"I bought Felipe Anderson for €8 million, and I've already sold him on for €60 million."
Anderson is certainly an exciting addition – he's scored 16 goals and made nine assists in Serie A during the past 18 months – but where would he slot into the Red Devils XI? Here are three options…
3. LAM in 4-2-3-1
Anderson is a very versatile player, but he would arguably be most effective on the left flank in a 4-2-3-1 formation. The right-footed playmaker could cut inside, allowing attacking full-back Luke Shaw to overlap.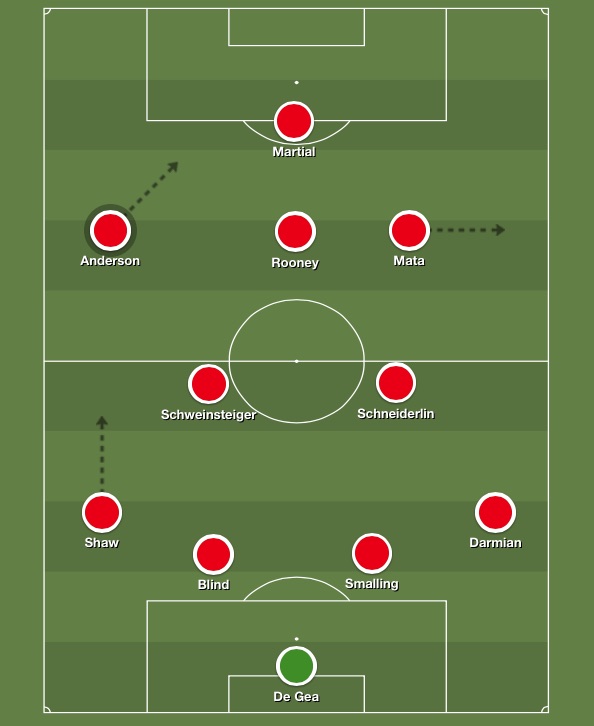 2. RW in 4-4-2
The majority of Manchester United's Premier League success was achieved playing a traditional 4-4-2. Why not go back to old faithful?
With the addition of Anderson, United certainly have the players to make the system work – two pacy and tricky widemen, two excellent strikers, including one who naturally looks to come deep, and many worthy central midfielders.
United's ideal CM partnership would depend on the standard of opposition. Away from home against good sides, Bastian Schweinsteiger and Morgan Schneiderlin – or Michael Carrick if he signs a new contract – could be used to provide extra defensive protection, while Juan Mata or Ander Herrera would be able to come in for matches which the Red Devils were confident of controlling.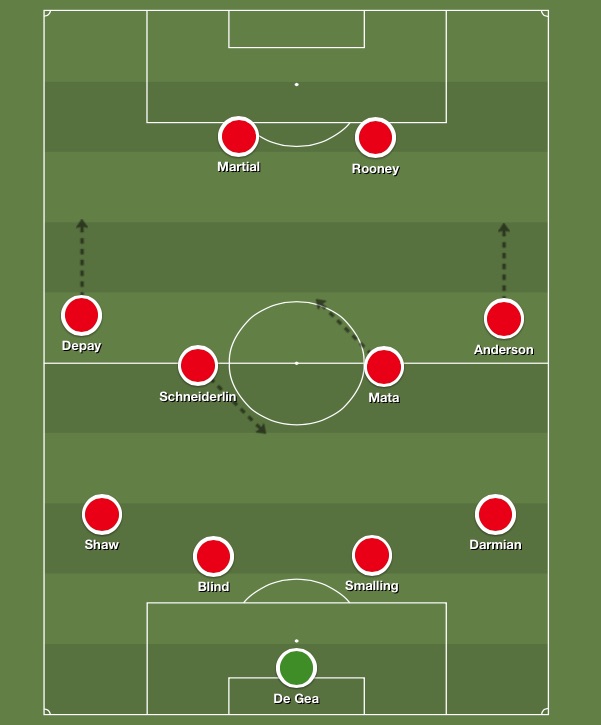 SEE ALSO: £200k-per-week Manchester United transfer target reveals he wants to play for Real Madrid
1. RWB in 3-4-3/3-5-2
On numerous occasions during his Man United tenure, Louis van Gaal has experimented with a back-three.
Should United again use the system – which has also been tested by Spurs, Everton and Liverpool in the last couple of years – Anderson could be a decent option at wing-back.
He's fit, fast and defensively competent. Surely he'd do a better job than Ashley Young!?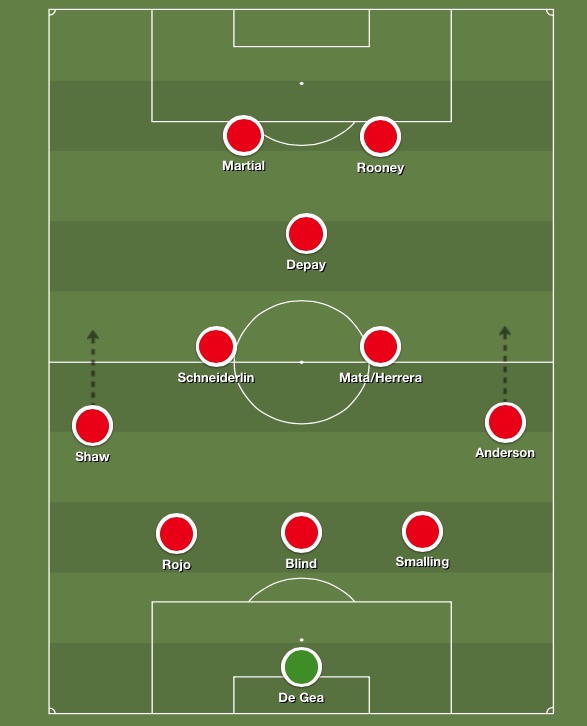 Follow @robsummerscales on Twitter