Brendan Rodgers clearly managed to negotiate himself a pretty sweet compensation package when he was sacked by Liverpool in October.
We are not talking about the inevitably massive cash payoff, but rather the gorgeous ex-Anfield staffer Charlotte Searle, now his fiancee.
Rodgers, 42, romantically popped the question to the 33-year-old in Times Square, New York, on Valentine's Day, as the below picture shows.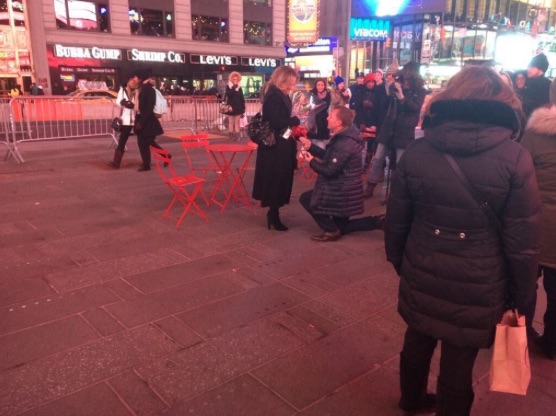 The former Reds boss had only been divorced from wife of 14 years Susan – mother to his two children – for a mere 68 days when he proposed!
Shocked Liverpool fan Craig Allen, no relation to Reds midfielder Joe Allen, who we all assumed was Rodgers's true love before this revelation, saw it unfold live, and told The Sun: "I saw this bloke proposing and took snaps to show my girlfriend.
"I was gobsmacked when I saw it was Rodgers. They stopped off in a Mercedes, he popped the question in front of a photographer, put the ring on and away they went."
Obviously his split from Liverpool is taking longer to get over, because Rodgers has allegedly turned down a few offers to return to the dugout.
The Northern Irishman wants to get back in the game in the summer, but we cannot blame him for wanting to stay at home with his young new piece!
Miss Searle, who was Liverpool's travel coordinator when she met Rodgers in 2013, surely represents the best capture of his reign on Merseyside!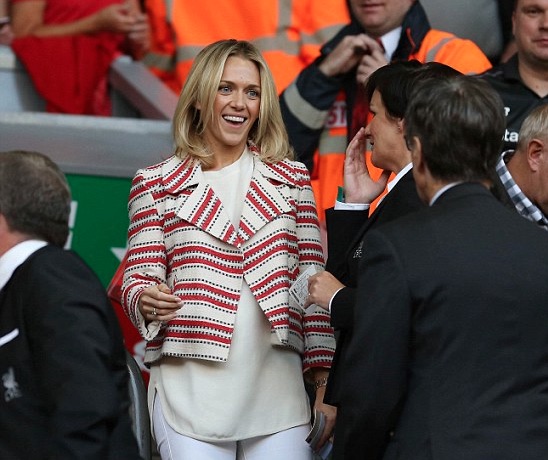 The beautiful blonde reportedly grew close to the super-quotable gaffer during her split from her ex-husband, who she has a young daughter with.
Rodgers owns half of a huge property empire thought to be valued in the tens of millions of pounds, which he split with his wife in their divorce.
Let us hope that he does not come to regret this proposal as much as he does signing Mario Balotelli. We would hate to see him get his heart broken!
SEE MORE:
Liverpool defender reveals what key thing Jurgen Klopp has contributed at Anfield
Careless Luis Suarez FORGETS PASSPORT as Barcelona arrive at airport ahead of Arsenal trip
Liverpool ready to take on Juventus for Mario Gotze's signature this summer