There have been some shocking goings on at Chelsea this season, but this could take the cake.
Blues youngster Kenedy has taken the awful life decision of getting a tattoo of his girlfriend's face on his ribs. A 20-year-old, getting a tattoo, of his girlfriend. Because that can only end well.
The artist who inked the Brazilian, who has caught the eye in his handful of Chelsea appearances, uploaded this picture of the tattoo to Instagram. I'm not sure how long those smiles will last.
Kenedy even placed a picture of his stunning blonde bae, who can also be seen in the featured image of this article above, next to the tattoo to help us distinguish which one is the real thing!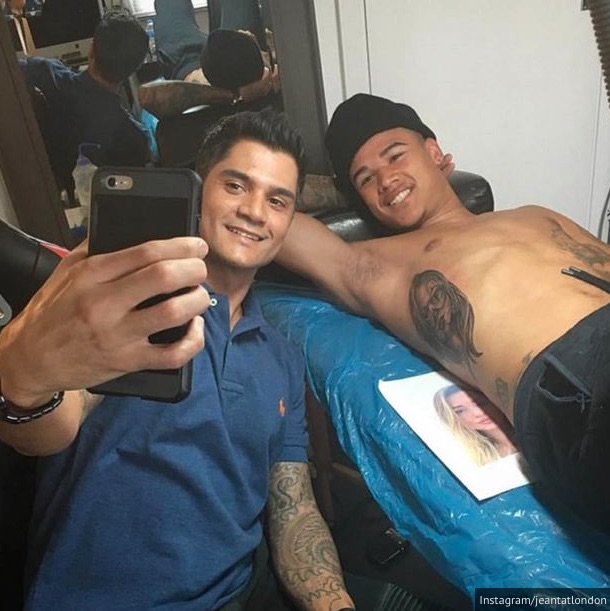 I can't see the resemblance myself. What is that on her face? Is she wearing a mask?! I suppose almost everybody is at Chelsea this season – Diego Costa and Cesar Azpilicueta most recently.
We suspect that the forward will be the subject of most of the dressing room banter when Chelsea play Southampton this weekend. He might be better off changing alone to avoid the humiliation.
SEE MORE:
Six players on Antonio Conte's transfer radar as Chelsea boss: Juventus & Man Utd stars top the list
Five problems Antonio Conte will immediately face at Chelsea
Chelsea player ratings: Masterclass from Fabregas in dominant win over Manchester City