Arsenal were looking to show they were real title contenders this weekend, with a below strength Manchester United side seemingly ripe for the picking. Arsene Wenger's uninspired side really struggled though, and sloppy mistakes ended up costing them all three points.
Our friends at All Arsenal have provided us with player ratings for the game, check them out below:
http://www.allarsenal.com/2016/02/matchreports/player-ratings-man-united-3-2-arsenal-ozil-welbeck-goals-not-enough-for-listless-gunners/
———————————————————————————————————————
A really disappointing loss against a sub-standard Manchester United team we really should have beaten. They were riddled with injuries and fielding a number of youngsters, but whether we took them for granted or were just a little jaded after Barcelona, we looked totally uninterested and unwilling to do what was necessary to get the win.
We can't expect to win the league with performances like that, and this loss may have already cost us the title for all we know.
Here's how we rate the Arsenal players from our 3-2 loss against Manchester United: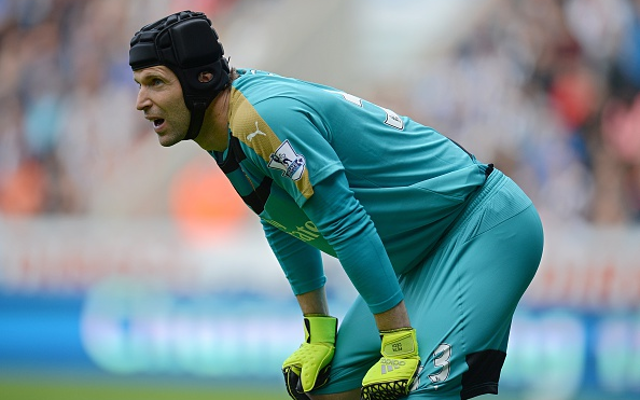 GK) Petr Cech – 6.5
He may have conceded three goals, but there wasn't much he could do for any of them. He got no help whatsoever from his defence for the first two, and a wicked deflection got the better of him for the third.
RB) Hector Bellerin – 6.5
Not a bad performance from the right-back, who seemed more energetic than most of his teammates. He still needs to work on his crossing though, as when he gets forward his good work often amounts to nothing.
LB) Nacho Monreal – 6.0
Given the runaround a little too much, but was often caught without enough support. Alexis Sanchez was uncharacteristically sloppy defensively, and often failed to track back.
CB) Gabriel Paulista – 4.5
A couple of really sloppy mistakes led to Manchester United taking a 2-0 lead, and the Brazilian was at fault for both. He replaced Per Mertesacker, but this display may see him returned straight to the bench.
CB) Laurent Koscielny – 6.0
Couldn't really get out of the way for the third goal, and was unlucky to see it deflect past Cech. He didn't have his best game, but we were really let down by other players rather than Koscielny.
SEE MORE:
Arsenal transfer news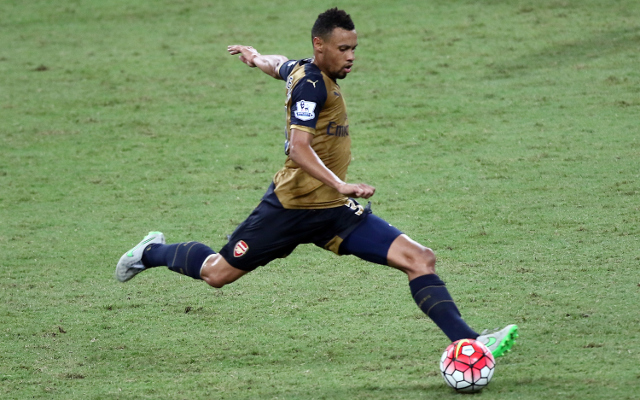 DM) Francis Coquelin – 5.5
Not his usual energetic self, lacking a bit of impetus and desire. He clearly isn't fully fit yet, something we need to remedy quickly.
Substitute: Mohamed Elneny – 6.0
The Egpytian didn't exactly do anything wrong, but his passing was extremely negative. At a time we really needed to be pushing further up the field, he was merely passing back and forth between the centre-backs.
CM) Aaron Ramsey – 5.5
Some great movement from the Welshman, but let down time and time again by a poor touch or a sloppy pass. He didn't seem to be concentrating half the time, and we certainly paid for it.
CAM) Mesut Özil – 7.5
Despite getting a goal and an assist, Özil really wasn't anywhere near his best. His passing and movement weren't on point, and he unquestionably looked tired and frustrated at times. His high rating only really comes from the goal and the assist, as he really wasn't with it.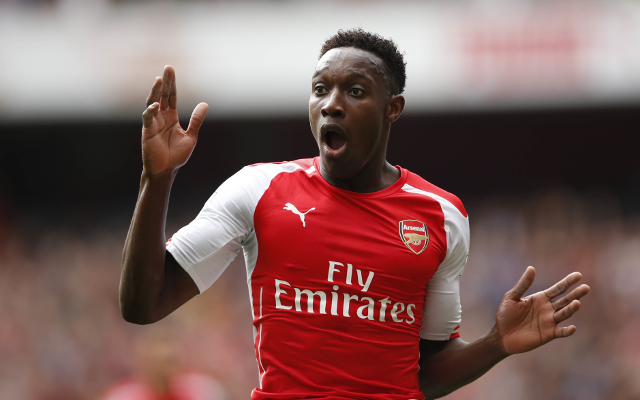 RAM) Danny Welbeck – 6.5
He may have got our opening goal, but his general play was fairly poor. His first touch was disappointing, his passing was off, and things just generally weren't going right for him.
Substitute: Alex Iwobi – 4.0
A truly shocking cameo from the promising teenager, who did nothing but give the ball away and play stray passes.
LAM) Alexis Sanchez – 6.5
It's still a case of nearly but not quite for the Chilean. At times he looks close to being back to his best, but that final pass or shot continually evades him.
ST) Theo Walcott – 4.5
Coming in for Olivier Giroud, Walcott really failed to have any sort of impact. He was totally ineffective as a striker, and just as anonymous in the wide areas. Most of the team seemed uninterested for large parts of the game, but Walcott more so than most.
Substitute: Olivier Giroud – 6.5
The Frenchman arguably should have been brought on earlier, as he was definitely far more effective than Walcott. He was dominant in the air and looked to play some great one-twos with his teammates, but couldn't get that all important goal.