The 2016 MLS season is just one week away, and the United States football league looks better than ever between a strong signing period and some excellent new kits that really catch the eyes.
Speaking of new kits, if looks could win matches, NYC FC manager Patrick Vieira could give his former "Invincibles" squad a run for their money, because the newly-designed NYC FC away kit is truly a sight to behold.
Unfortunately, not all of the new kits are as nice. Reigning Eastern Conference Champions Columbus Crew had had a frustrating end to their 2015 season and got off to a bad start in 2016 after controversy surrounded their rather ugly new kit.
Not all of the new kits are sob stories – some of incredibly cool, and even some of the less impressive kits undoubtedly mean a lot to their fanbases. Regardless, MLS will have a universally unique look when the season begins next week.
Here is our MLS club rankings based on their brand new kits – with the teams that have not release their new kits sitting in the relegation zone (if MLS had one…):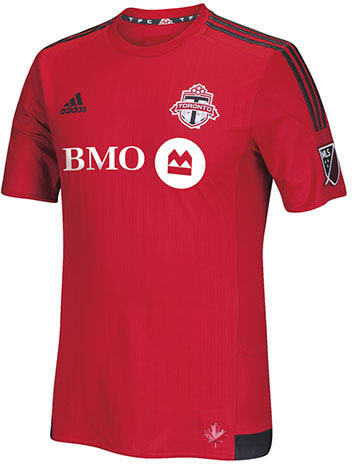 20. Toronto FC
The Canadian outfit have their new away kit under lock and key, not a single reliable kit leak to speak of. They finish 20th for not fielding a new kit. In the meantime, here is an image of last year's home kit. Out with the old, in with the new – hopefully.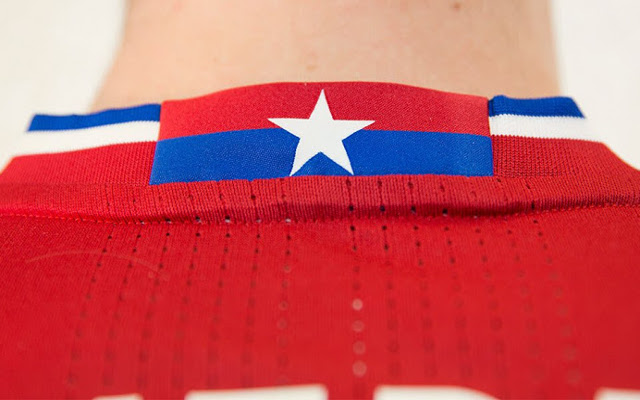 19. FC Dallas
A tiny kit leak is the most FC Dallas plan to give out before the official release before the first match of the season.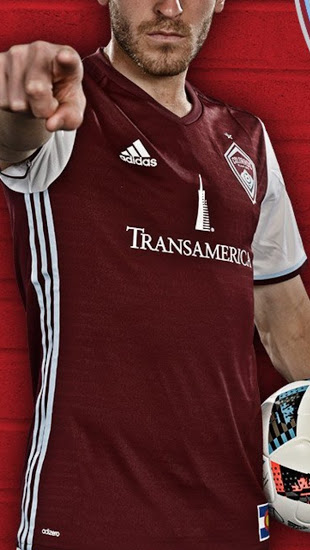 18. Colorado Rapids
As of writing, the only image of the club's new kit is this leak – but it's a solid design that blends the red and white very well.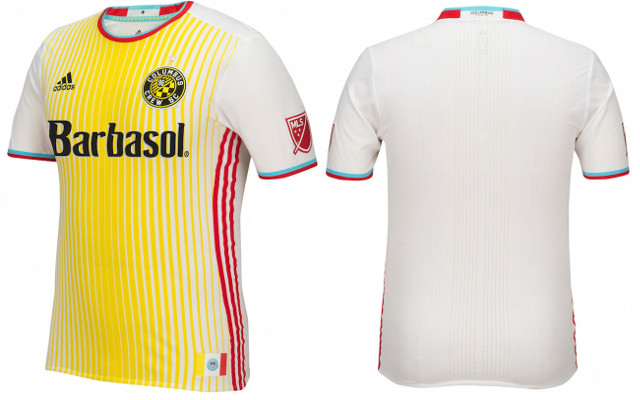 17. Columbus Crew  
Perhaps as punishment for losing in the MLS Cup Final last year, Columbus Crew were given a home shirt designed after the city flag. Only problem is: The design was so bad and the public outcry was so loud that the club decided to turn the ugly design into a Mean Tweets video where their player's read the worst Twitter insults they could find – and there were some serious zingers.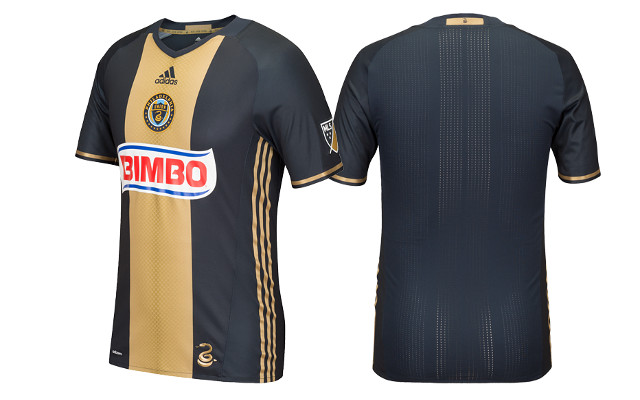 16. Philadelphia Union
It's hard to tell from this angle, but apparently the gold stripe is done in some kind of snakeskin pattern. Yuck!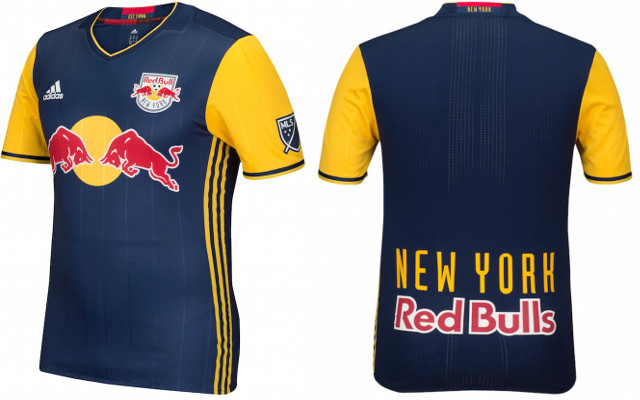 15. New York Red Bulls
It's almost as if there's an inverse relationship between how good your team is and how disappointing their shirts are. While former Arsenal and Red Bulls legend Thierry Henry would no doubt be proud of the blue and gold design on the away shirt, the shades really don't blend together.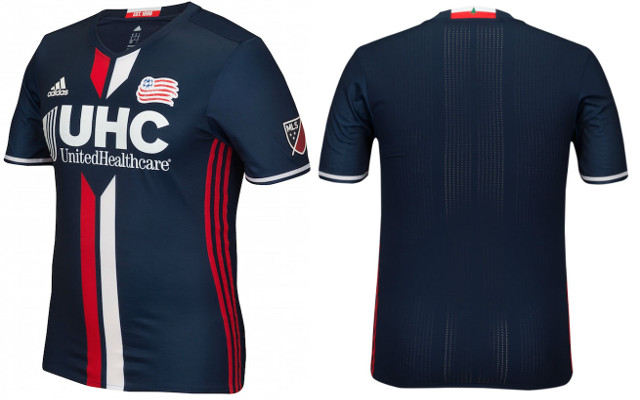 14. New England Revolution
The Revolution colors are patriotic as always, but something just feels awkward about it… perhaps it's the arrow pointing directly at the crotch?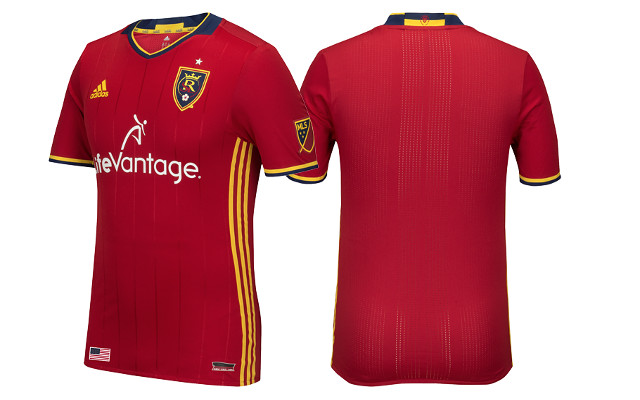 13. Real Salt Lake
A little too much like Spain – not that there's anything wrong with that – but the colors just don't pop, it too bland.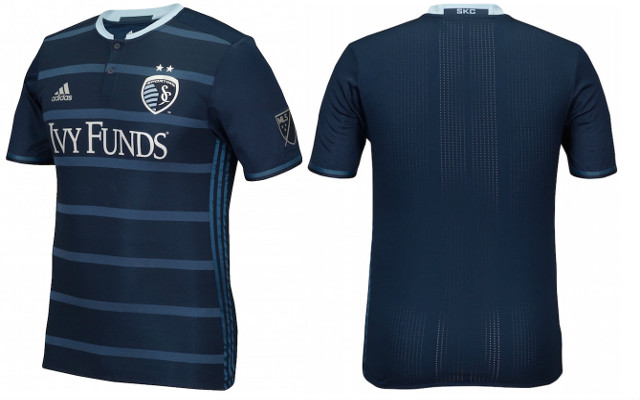 12. Sporting Kansas City
The Lamar Hunt Open Cup winners look more like 19th century Ivy League college students than a football team with this polo-shirt-looking thing…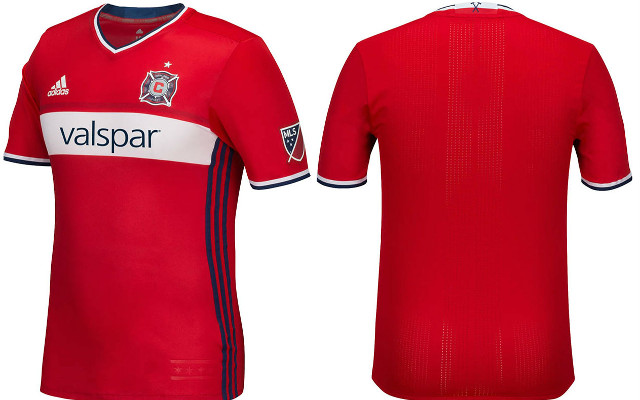 11. Chicago Fire
The white bar across the chest may be a tradition, but it's one that needs to be scrapped. It's ugly and further messes up an already disappointing look.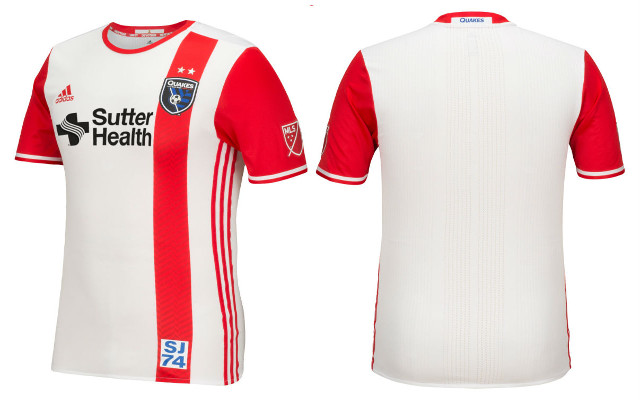 10. San Jose Earthquakes
The SoCal club shirt looks more like a scoop of ice cream than a football kit.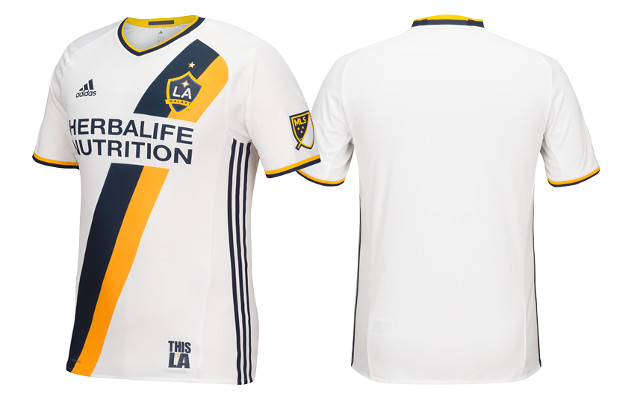 9. LA Galaxy
The blue and gold stripes are gorgeous as always, but the sponsor logo on front is incredibly distracting. Perhaps smaller letters would have made the shirt a little less difficult to look at.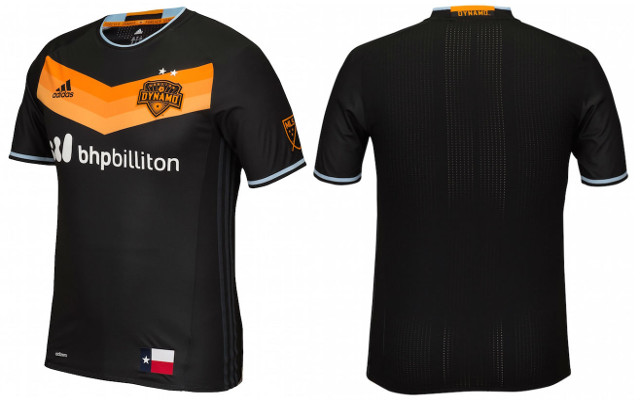 8. Houston Dynamo
A brand new look for the Dynamo as they embrace the 'Forever Orange' mantra and slap on the flag of Texas at the bottom.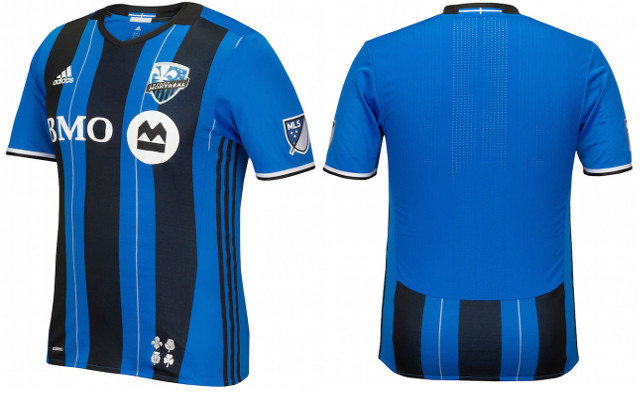 7. Montreal Impact
While Columbus Crew failed to integrate their flag into their kit, the Impact combined the designs and colors of the Quebec flag to perfection. Didier Drogba will look classy as always as he scores goal after goal this year.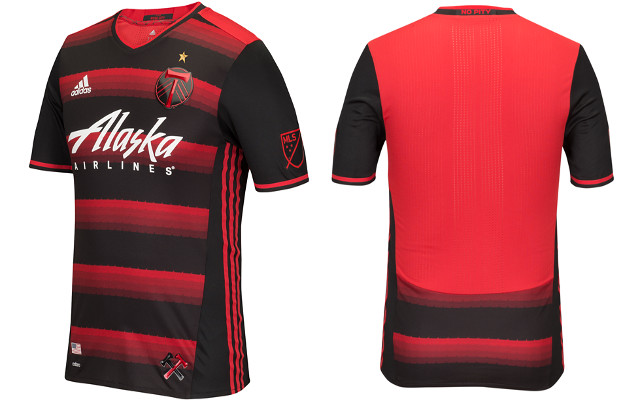 6. Portland Timbers
The reigning MLS Cup champions got a kit worthy of their achievement with a black and multiple shades of deep red coming together beautifully.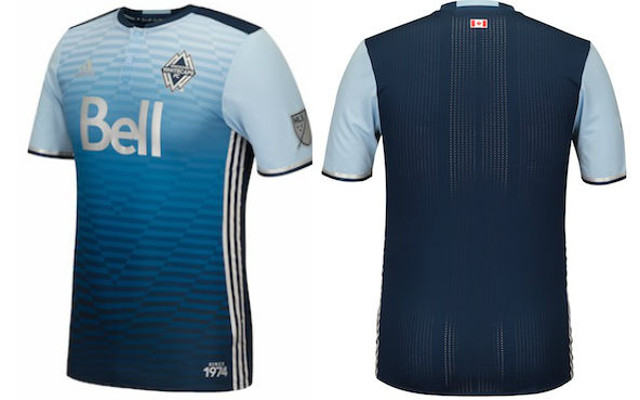 5. Vancouver Whitecaps FC
A beautiful design that reflects the image of a mountain that gets whiter as the snow reaches the top.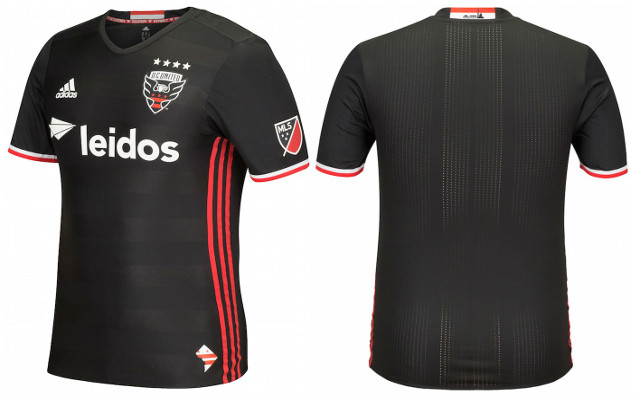 4. DC United
Nothing beats a bold, onyx look and the nation's capital pulled out a great design, reminiscent of the Man United alternate away kit.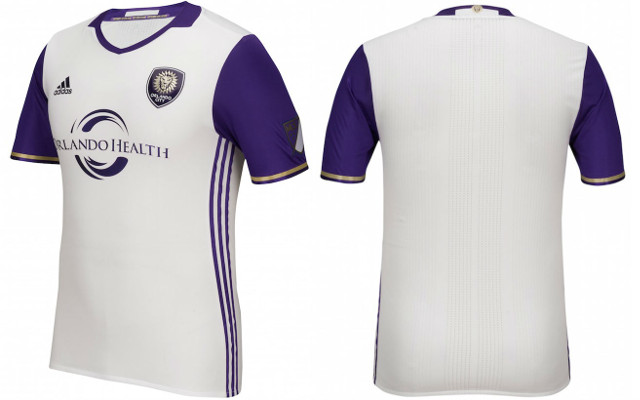 3. Orlando City SC
There's something about the combination of purple and gold that just works so well together. Speaking of working well together, Kaka and Cyle Larin are as stout a pair of strikers as MLS has.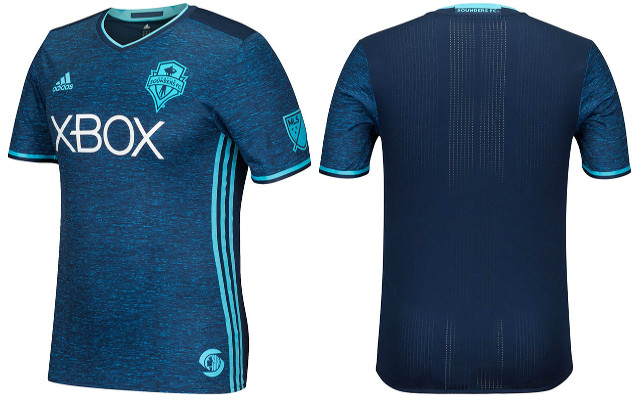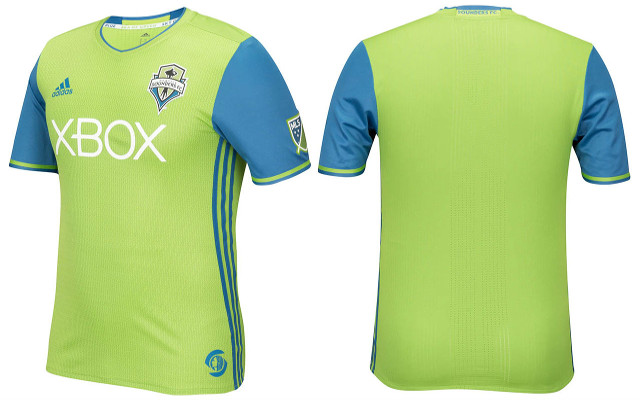 2. Seattle Sounders FC
As always, the club owned by the co-founder of Microsoft always brings bright, dynamic colors to his teams, and this year is no exception with not one, but two sensational designs.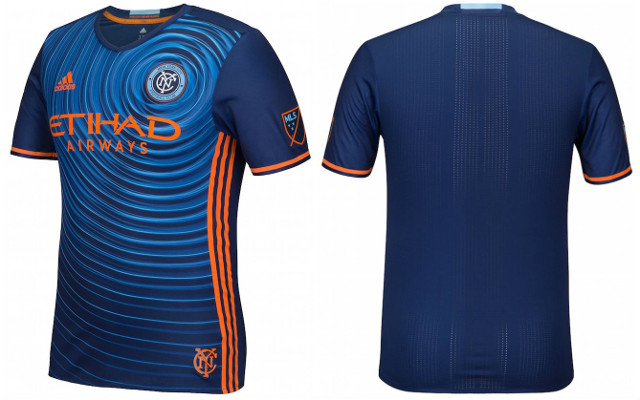 1. New York City FC
Nothing screams intensity quite like a bold new look with intense colors and a unique design to match. According to MLSSoccer.com, the ripple design around the crest is 'inspired by the energy of the five boroughs' of New York City.
As good as the design and colors look together, the superb trio of David Villa, Frank Lampard and Andrea Pirlo will look just as incredible on the pitch.
SEE MORE:
Capital One Cup final video highlights & report: Caballero-inspired Man City beat Liverpool on pens
Video highlights & report: Man United 3-2 Arsenal – Rashford ruins Gabriel's return from injury
Video: Liverpool 0-1 Manchester City: Fernandinho breaks tie in League Cup Final