Manchester United captain Wayne Rooney has been thrust into the most farcical scandal of his career.
Britain's best-selling newspaper, The Sun, have attempted to make something out of nothing by claiming that the injured striker has "risked the wrath" of manager Louis van Gaal by getting too close to a dangerous animal at the zoo.
Rooney, who is currently sidelined with a knee ligament tear, has been given some time off work to holiday with his family in Dubai, so say The Sun, who published the below photos of the England skipper.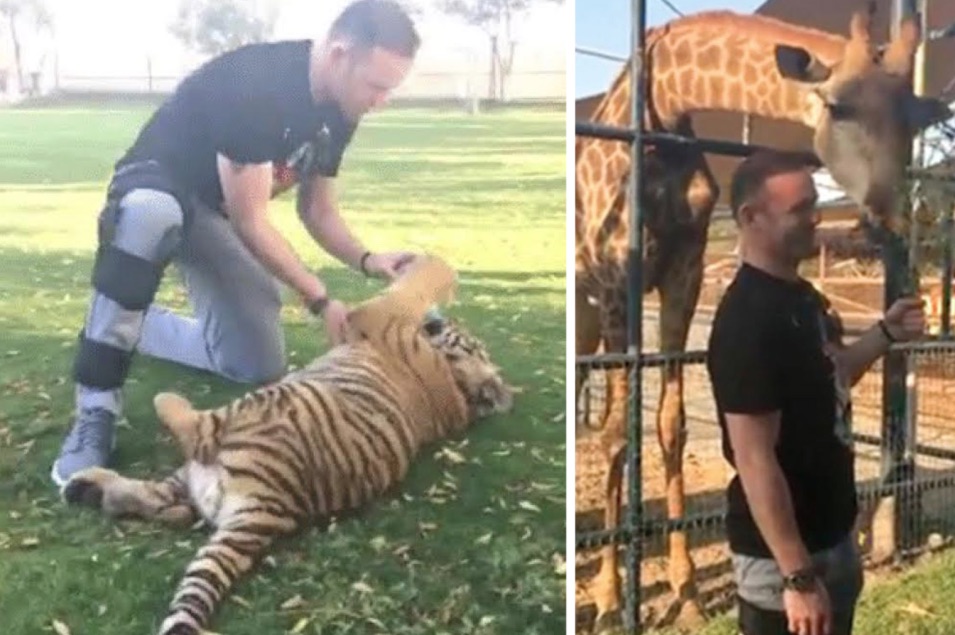 It is the photo on the left which has led to this controversy being manufactured.
A source from The Sun is quoted as saying that there was a "clear risk" that the tiger "could bite or attack Wayne", while the likelihood of Rooney being insured against injury or death was questioned.
Rooney is United's leading scorer this season, with 14 goals to his name.
However, just seven of those goals have come in the Premier League, leaving Rooney below the likes of Ross Barkley, Dimitri Payet and Roberto Firmino in the Golden Boot race.
SEE ALSO: Arsene Wenger press conference translated from English to honest: Gunners boss doesn't give a f***!