Thursday's Europa League lineup had all of the glamour of the Champions League latter stages as Anfield hosted a blockbuster tie, and Tottenham Hotspur visited one of the best sides on the continent.
But it ended on a sour note for two of the English teams as Spurs were battered by Borussia Dortmund, and Manchester United lost their historic first European encounter with arch-rivals Liverpool.
Here, CaughtOffside identifies five things that we learned from last night's action…
SEE MORE:
Roberto Firmino goal video: Michael Carrick assists Brazilian who extends scoring run
Tottenham player ratings v Dortmund: No player above 6 and three 4/10s as Spurs outclassed
(Video) Tom Carroll kicks Marcel Schmelzer in the face, referee's decision will infuriate Man U fans

Pochettino prioritising Premier League
Mauricio Pochettino has maintained that Tottenham would treat every competition equally between now and the end of the season, but that is not what his team selection against Dortmund suggested.
The Spurs boss probably only fielded three member of his strongest XI – Hugo Lloris, Toby Alderweireld and Christian Eriksen – as he held back big guns such as Harry Kane for the Premier League title race.
Although that would have disappointed the Spurs fans who travelled to Germany, it is understandable. Spurs are as close to a league title as they have been in 30 years, but probably need to win seven of their last nine games to stand a chance of catching Leicester City. Kane & co have played so much already.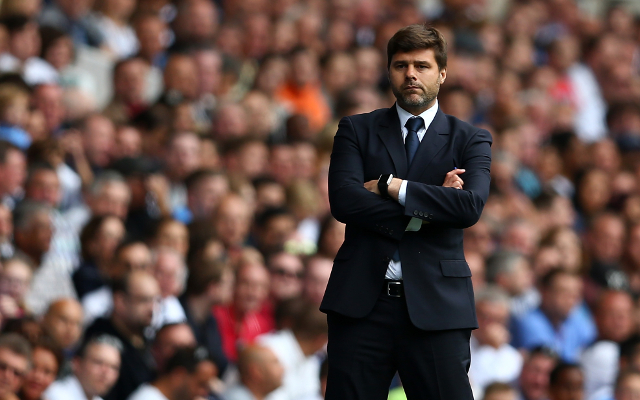 Spurs squad isn't THAT strong
Following on from that, Pochettino's rotation highlighted the lack of depth in Tottenham's squad as, supposedly England's second best team were completely outclassed by their Bundesliga equivalent.
Albeit against a Dortmund side who proved why they are favourites to lift the Europa League, the likes of Kevin Wimmer, Ryan Mason, Tom Carroll and Josh Onomah found themselves out of their depth.
This is a young Tottenham team and all of those above names will benefit from the experience of playing against such quality opposition. But they were not close to being good enough to get Spurs a result.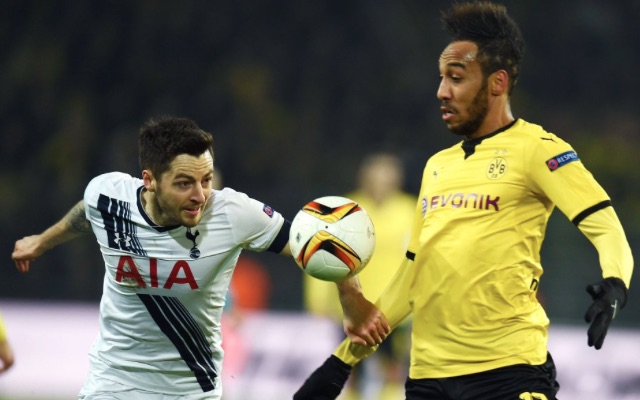 Sturridge can take a penalty!
So Daniel Sturridge can take a penalty! Less than a fortnight after bottling a spot kick in their Capital One Cup final shootout defeat against Manchester City, the Liverpool striker was on the mark from 12 yards!
With neither James Milner or Christian Benteke on the field, Sturridge stepped up to beat David de Gea with a decent penalty, setting the Reds on their way. If only he had the nerve to do that at Wembley!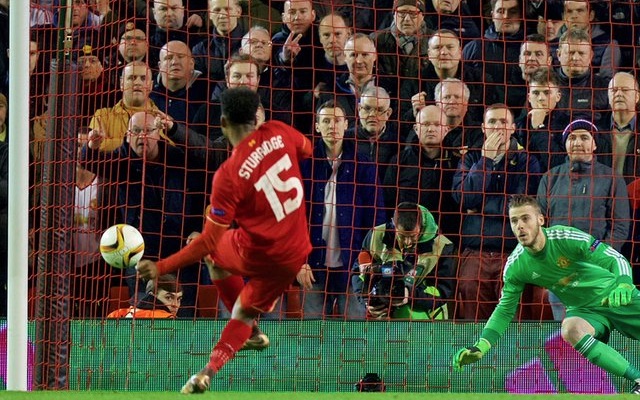 David de Gea is definitely world class
It appeared for 73 minutes as though the only way that Liverpool would beat De Gea would be from the penalty spot. The United keeper was outstanding as he made a series of saves to keep them in the tie.
The Red Devils have a mountain to climb at Old Trafford next week. Without De Gea, they would have been doomed already. The Spaniard was a one-man wall as he denied Liverpool time and again.
If you did not think that he was world class before, Thursday's performance would surely persuade you otherwise. De Gea is one of the best stoppers around and deserves better than this United outfit.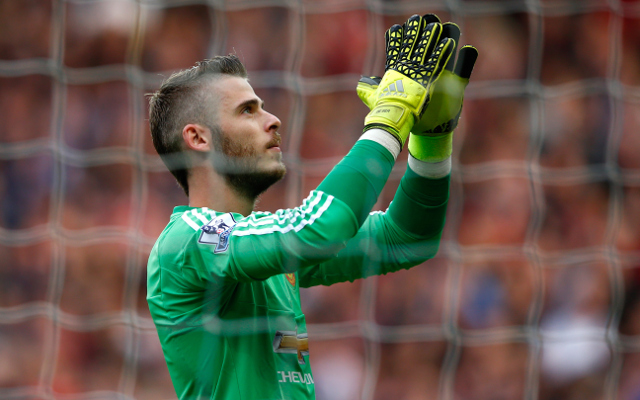 Rashford revolution masked useless United
De Gea's performance was the only positive that United could take back from Anfield. Any suggestion that they have improved in recent weeks was put to bed by arguably their worst display of the season.
It was only Marcus Rashford's unexpected heroics, and the poor quality of the opposition, which masked the fact that Louis van Gaal's side were no better than before during their recent winning run.
But the 18-year-old forward cannot perform miracles forever. He was substituted at half time against Liverpool, and, without him to rescue them, United looked as ordinary as they have ever been.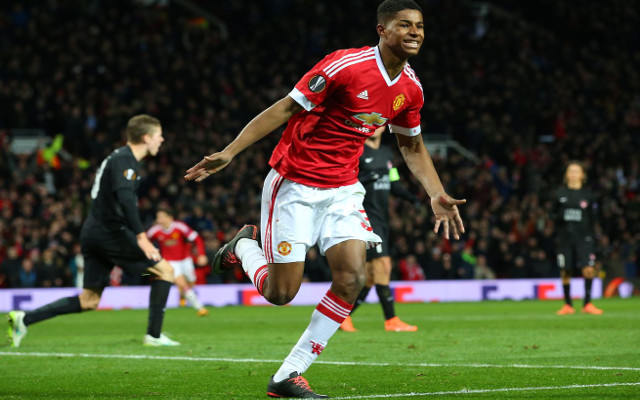 SEE ALSO:
Pierre-Emerick Aubameyang goal video v Tottenham: Wimmer the Joker as Batman begins rout
Why a Jose Mourinho coached Manchester United is Zlatan Ibrahimovic's best option
Liverpool and Man United combined XI: Red Devils edge out rivals 6-5 ahead of crunch clash