Manchester United flop Ravel Morrison has subjected us to this truly shocking bit of banter on Instagram, wishing his girlfriend a happy birthday in cringe-worthy fashion.
Attached to a picture of the pair enjoying what appears to be an English roast, Morrison wrote: "Wishing this on a big Happy birthday shit face love you lots".
The spelling mistakes and pet names are pretty bad, but he also appears to be force feeding her a Yorkshire pudding. She doesn't appear to mind though, so he must be doing something right.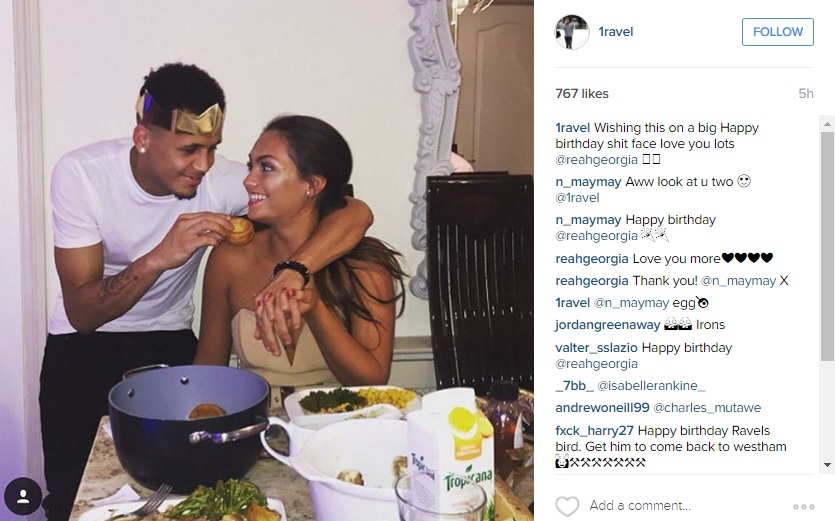 Morrison was a truly bright prospect as a youngster, but at both Manchester United and West Ham his disciplinary problems saw him fail to realise his potential. He's still only 23 so there is plenty of time to change his attitude, but it certainly looks as though he's blown his chance at a great career.
He eventually made the move to Italy, and is currently with Serie A side Lazio. He's struggling there as well though, and has barely featured since his arrival. He looks set to be offloaded this summer, but who will take him?
SEE MORE:
Manchester United transfer news
It may have been a case of too much too soon for Morrison, but unless he makes some real changes and accepts that he's going to have to start back at the bottom again, he doesn't look like he's going anywhere.