Football players beware, a notorious thief is on the loose and stealing their shoes right out from under them!
This past week the MLS outfit Vancouver Whitecaps returned to their training facility in at the University of British Columbia following a 1-0 victory over the Houston Dynamo. Oddly enough, the victorious players soon found out that someone had broken into the complex the night before and had made off with 32 pairs of players' boots.
According to MLSSoccer.com, many of the shoes were personalized and had the names of children and family members on them – giving them a very sentimental value to many of the players says Whitecaps head coach Carl Robinson.
"Overnight we had 32 pairs of boots stolen from our facility," Robinson said on Tuesday.
"Someone's managed to break in and steal my players' boots, which is not acceptable and not good enough. I've got players without boots that have got their children's names on them and mean a lot to them.
"If anyone knows [anything] please give me a call.
"If you want boots, I'll buy you boots, but please bring these special boots that these players wear back to me."
Among the victims of the theft were team captain Pedro Morales, striker Octavio Rivero and defender Jordan Harvey.
Taking to Instagram, Harvery posted an image of one of the ransacked lockers. He noted that it was the third time that someone had taken shoes from them: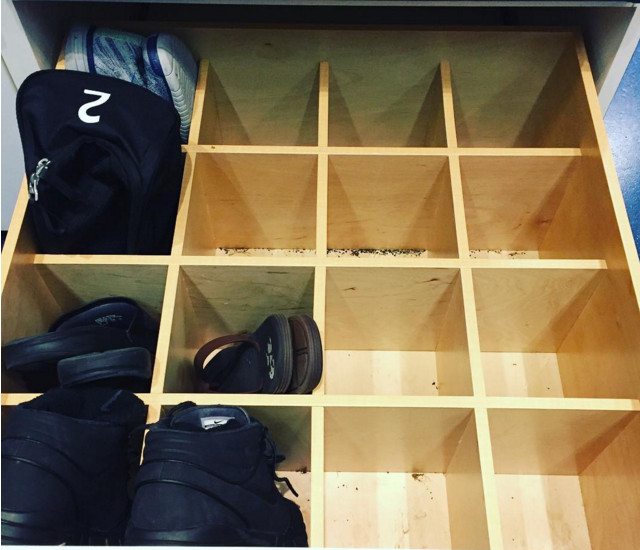 MLSSoccer.com reported that the stolen boots were only between size 9 and size 10.
SEE MORE:
Transfer fee revealed: Man United could be on the hook for nearly TWICE what they paid for Memphis Depay
Five things learned from England v Netherlands: Including Roy Hodgson's biggest concern & striking options
Injury-prone defender to be one of first casualties of Manchester United's summer exodus