A couple of Liverpool fans were exposed on social medial on Saturday when a photo of their horrific 'his and hers' kits were shared on social media.
The shot, which was presumably taken ahead of Liverpool's Premier League meeting with Tottenham Hotspur on Saturday, presents a man wearing the shirt 'Together 20' alongside presumably his partner, who's wearing the kit 'Since 14.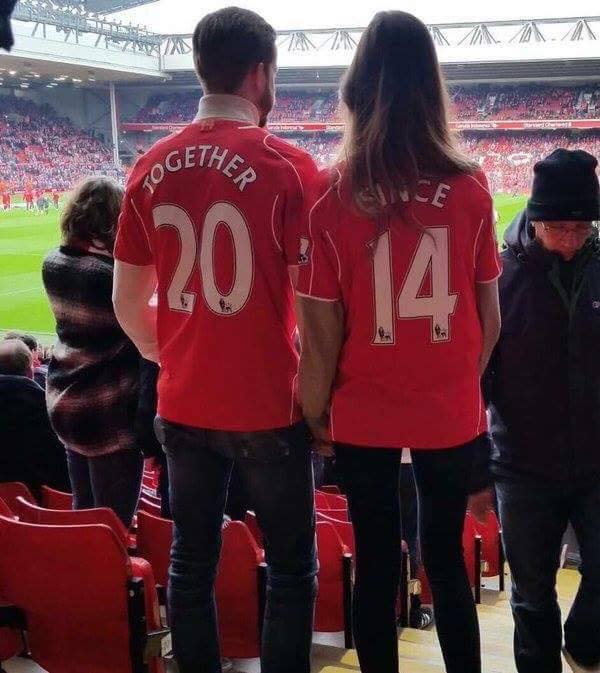 A loving sentiment, perhaps, but please, keep it to yourself. Is there any place in the modern game for this kind of outrageous abuse of the sacred red jerseys?
While this duo would suggest not, the wholly negative reception their touching show of affection has received on social media would suggest that the broader public are not content with allowing these two to get away with such a horror show.
Then again, perhaps if Liverpool—who currently sit ninth in the EPL table after 30 matches—had one or two more players who would be worth celebrating on the back of kits, then perhaps mindless fans wouldn't need to resort to these kind of shameful demonstrations!
SEE MORE:
Chelsea midfielder bags double as Dutch giants end winless run
Arsenal superstar wants £200,000-a-week to stay at Emirates Stadium
OPINION: Arsenal have the easiest path to the Premier League title