Somebody call Jay Z, because Petr Cech may be the love of his life.
In a new ad for the car-hire service Europcar, a trio of Arsenal stars: Cech, Theo Walcott and Danny Welbeck, are driving in a car. As Welbeck drives, Walcott reads questions from a personality quiz in a magazine while Cech answers them.
After reviewing the answer sheet, Walcott says, "You are… Beyoncé."
To which the Arsenal goalkeeper replies: "Of course I am."
The trio continue driving in awkward silence for several moments before the camera shifts to the Europcar logo, but not before this image of the silent three is ingrained into our minds forever: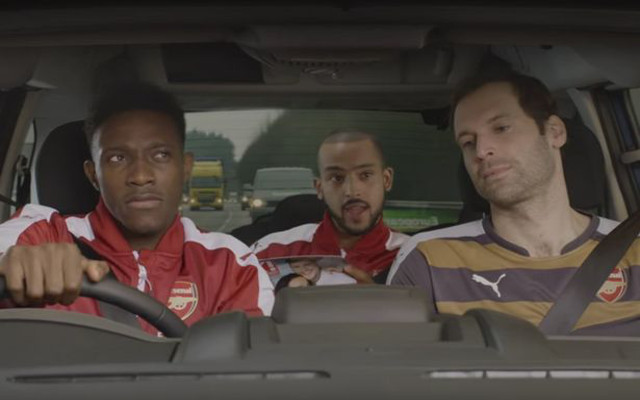 Certainly there are plenty of comparisons to be made between Petr Cech and Beyonce: They're both in their mid-30s, both speak English and both are international stars with plenty of accolades and awards.
SEE MORE:
Video: Suarez lucky not to see red after wild kick at Atletico star
OPINION: Antonio Conte could be Jose Mourinho 2.0 for Chelsea – NOT in a good way
Antonio Conte willing to sacrifice superb trio to land £80m superstar