Manchester City have reached the FA Youth Cup final for the second time is as many years, they have one of the world's best managers coming through the door this summer and even a quaint bridge linking the club's academy to their state-of-the-art stadium!
So no wonder City fanatic Harry Thomson, who goes by the subtle City pseudonym @VivaLaSergio on Twitter, is excited about the future.
But is Harry getting carried away? Are Manchester United really jealous? Are City's kids genuinely that good that Pep Guardiola ought to tell the Abu Dhabi mob to keep their cheque books closed this summer?
Read Harry's interesting thoughts below and then hijack his Twitter account with your feedback! Try to be nice…
BY HARRY THOMSON
Manchester City's youth system is an essential part of the club's long term future.
With many young, promising players coming through the beautiful new facilities, is it the right time to introduce some to the first team?
Although City are keeping quiet about it, our youth policy is eclipsing our rivals and ultimately, could pave the way for City to lose their 'ruining football' tag.
The Pep effect
With Pep's imminent arrival, he will promote many youth players who can not only deal with the physicality, but can spring a bit of brilliance while in a game. Looking at Pep's history at both Barcelona and Bayern, he has developed the likes of Sergio Busquets, who has since blossomed into arguably the best defensive midfielder in European football. At Bayern, he has evolved Kingsley Coman into one of the most exciting young players in Europe.
The differences between Guardiola and Pellegrini are endless, but Pep gives promising youth players sufficient chances to play in the first team. Conversely, Pellegrini, in my opinion, has not only promoted the wrong players, but hasn't promoted enough.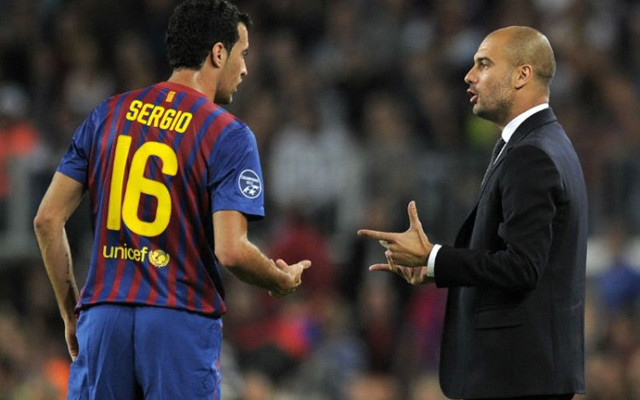 The Mansour dynasty
By now, people should be fully aware that Sheikh Mansour and his team are here for the long term and aim to create a dynasty; hence why Pep Guardiola will be our manager come next season.
In 2008, when he took over at City, Mansour was quoted by saying: "We are building a structure for the future, not just a team of all stars".
He has kept by his promise and has since built a stunning £200m City Football Academy across the road from the Etihad – separated by a bridge. The point is, our rivals have been simply sat aside in admiration by the way City are locating and recruiting the best young prospects around the world to improve their impressive academy set-up. One of the things that exists in the academy is a beautiful 6,000-seater stadium.
In contrast, United requested last year to the Premier League that they didn't even want to play City; claiming our tactics were 'overzealous'. Read into that how you will, but I believe there is a certain degree of jealousy creeping in there. It is no secret that City have a far superior youth set-up compared to the rest of the Premier League, but we also have one of the highest quality youth set-ups in world football. It may not have come into play as of yet, but City fans will more than likely see the benefits of the gleaming academy facilities soon enough.
The prospects
Throughout the academy, there is a long line of exciting prospects. The reason for this is because having incredible facilities brings talented players. If you give a hungry, determined and talented young player a chance on the biggest stage, they will bite your hand off for the opportunity. This has been proven by Marcus Rashford at United and our own gem, Kelechi Ihenacho.
Looking at our youth teams nowadays, there are a few players that spring to mind; Brandon Barker, Cameron Humphreys, Bersant Celina and Manu Garcia to name some. These boys, under Pep, will evolve into much better players. Ultimately, if a young player is good enough, he will get a chance, especially under Guardiola. At the moment, there is an exciting prospect on everyone's lips; Brahim Diaz. He also has links with Guardiola already; his agent is Pep's brother and in the past Guardiola's official Twitter account has tweeted about Brahim. Although talking up young footballers is a dangerous game, Diaz has all the attributes to genuinely be a world class player, having stepped up in big moments for the u18's while still only 16. With the fact that Diaz joined City over other big teams, and the connection with Pep, he could be really, really big.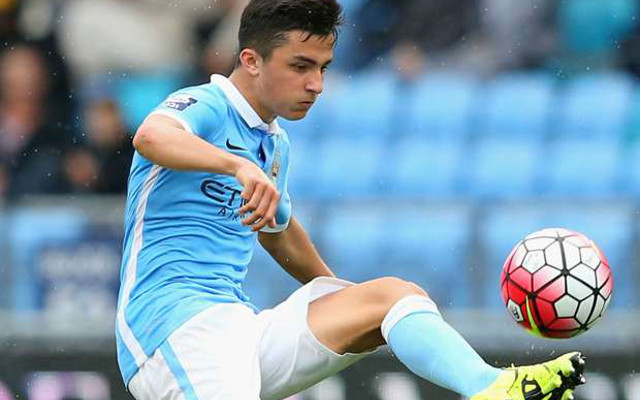 This season, Diaz has featured for both the u18 and u19 teams, impressing on numerous occasions. He is more than likely to be given a chance by Pep in the future. Obviously Brahim isn't the only player to impress, with many youth players looking to be ready to make the step up, and simply be given a chance. Coming from a City fan in myself, this could could be seen as me overhyping not only City's youth talent, but the youth system entirely; but it is no secret that Manchester City have an awe-inspiring youth campus. All in all, City believe they are producing a large amount of golden apples throughout the academy.
Integration and utility
Many other teams promote youth players who could be used as utility players in the squad. City have many players who could be used, as such. Arguably, utility players in a squad are even more significant than important players. Instead of spending money next season; City fans, including me, would like to see youth players given a chance in the first team, instead of splashing out needless money on a player who could virtually do the same job as a kid who will cost nothing. Not only could this work out in our favour on the pitch, it would also kill off the reputation we have as a 'buying club'.
Bersant Celina, a recent City graduate in the first team, has recently talked about how the playing style which Pep adopts is already similar to the one EDS use. Celina: "We all know the way Pep plays: get the ball back quick and keep the ball. It is similar to the way we play at the EDS – you'll all see next year." This quote, in particular, proves that Pep and the EDS will work wonders together, as well as the u16, u18 and u19 sides. With 26 youth internationals already in the youth ranks at City, it is evident that a large percentage of them are ready to make the step up to the first team – whether they are a utility player or not, they need a chance.
With Guardiola's arrival imminent, it is an exciting time to be a Manchester City fan. And after years of calling out for youth to be given a chance, they will receive this under Pep. As Sheikh Mansour said, we are building a structure for the future, not just a team of all-stars. Ultimately, the fans should start to see young, talented youngsters playing for the first team in the future – whether that's in August or not. Although City aren't shouting from the rooftops, we have a fantastic prospect on our hands. After all the planning and work behind the scenes to get the campus up and running, Manchester City believe their work is gradually coming to fruition.
---
Harry's made some very bold statements here. It wouldn't surprise us if he's lumping on City to win the title next season!