Ray Parlour's burgeoning media career suffered something of a set back when the Arsenal legend interviewed Pele.
Parlour, whose nickname is the Romford Pele, wholly failed to strike a rapport with the Brazil icon, and appeared to struggle to ascertain just how what a glorious opportunity he had to speak with a living legend.
To sum up Parlour's complete disconnect with the Great One, he used up one of his two questions to ask whether Pele had watched him scoring for the Gunners in the 2002 FA Cup final.
Pele, perhaps not wanting to hunt our intrepid reporter's feelings, apologised for having missed the bout—which Arsenal won after beating Chelsea 2-0—and suggested, somewhat bizarrely, that he didn't have a television back in 2002.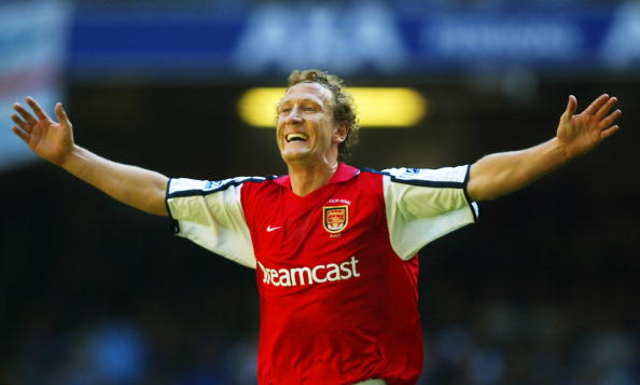 With Parlour's other question, the ex-England international attempted to get Pele's prediction for the Three Lions' hopes at the European Championships this summer.
The Brazilian superstar, again perhaps looking to avoid hurting Parlour's feelings, insisted that football was a box of surprises, intimating that anything could happen for Roy Hodgson's boys.
Thanks Ray, leave it to the professionals…
SEE MORE:
Barcelona reach agreement with Brazilian international at PSG; €45m bid tabled
Chelsea primed to make €35m-plus bid for tenacious midfield talent
Man City playmaker reveals daily phone calls as EPL giants tried to seduce him