The former maid of Liverpool star Kolo Toure has told The Sun how she had to quit her job after being bullied and humiliated by the Ivorian's wife.
Alice Sawyer, 30, was terrified of Awo Toure, who she claims made her call her "Madam", and carry out "demeaning" tasks such as tying her shoelaces.
Sawyer felt like a "slave" living with the footballer and his WAG, and says that her passport was kept from her when she tried to flee her job last Saturday.
She says that Toure witnessed her mistreatment at the hands of Awo, but did nothing about it.
Her ordeal was only ended when her family rang the police after Awo, 36, refused to return her passport in confrontation which the home help recalled.
SEE MORE:
Stats show how badly Liverpool will miss Jordan Henderson after season-ending injury
Liverpool loanee told he doesn't deserve permanent move away from Anfield
(Video) Munich 58: Can you identify this deplorable Liverpool fan after horrific question?

"I arrived at the house to get my things and said I was leaving," she told The Sun.
"She made me open my luggage and turn my things upside down to make sure I hadn't stolen anything.
"I asked for my passport — they had it because they'd booked a trip to Spain for a Liverpool FC training camp two weeks earlier and needed it for the flight details.
"Awo told me that Mr Toure had it but I'd seen it in the perfume cabinet when I was cleaning.
"She just kept saying, 'If you want to leave then leave' but I said I wouldn't without my passport.
"I was upset and started to feel scared and alone — she was shouting trying to get me out the door.
"She's a bully and even started filming me in tears sat on the stairs, which made me feel small.
"I was crying down the phone to my sister who was so worried about me she called the police.
"I didn't know she'd made the call until we saw the car pull up on CCTV cameras. I was so relieved."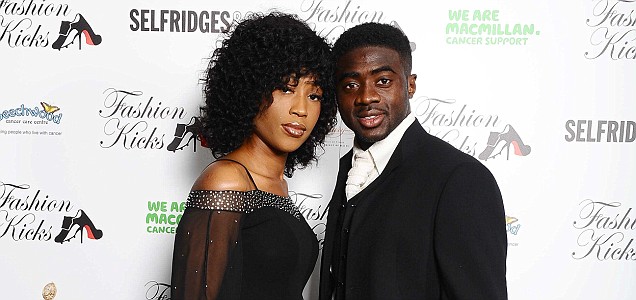 Toure, who earns a reported £90,000 per week at Liverpool, paid Saywer, whose father is English and mother is Filipino, at a rate of £6.63 an hour – below the national minimum wage of £7.20.
Despite Toure's fortunes, she was paid £350 a week for 12-hour shifts Monday to Friday, and £8 for every extra hour. She would collect an extra £100 for a weekend shift – all cash in hand.
It would take Sawyer fives years to earn what Toure pockets in a week.
Sawyer would send her money home to her mum, who cares for her boys aged three and 12. Former Arsenal centre-back Toure employs four other staff at his £1.75million home in Prestbury, Cheshire.
"I wish I'd never met them. It was awful," Sawyer added. "I was supposed to be working from 8am to 8pm Monday to Friday but often my shift would run on until as late as 3am.
"I was rarely given a day off and would usually work weekends.
"I'd start first thing cleaning the kitchen and then would move on to the whole house — dusting, vacuuming, changing the beds, doing washing and helping prep the food.
"It was non-stop. I was on my feet all the time. All I'd hear was shouting and nagging.
"She even made me call her 'Madam' instead of her real name. She'd get angry all the time. No matter what I did it was wrong.
"She'd run her hand over surfaces I'd dusted and make me do it again. She'd get up in my face shouting and pointing her finger.
"I'd been sharing a room with another woman from the Philippines but she didn't like us being friends. She made me move and sleep in a bedroom with her two eldest kids — even though it was a five-bed house. I didn't even have space in a wardrobe so I had to live out of a suitcase."
And we thought Kolo was the nicer of the Toure brothers! Maybe not after all.
SEE ALSO:
Liverpool 4-1 Stoke City video: Divock Origi scores… without even trying!
Pele tips Tottenham pair to lead England's new generation, but rates Liverpool star as better
Lovestruck Liverpool couple EXPOSED in HORRIFIC kit pic ahead of Tottenham bout