Never accuse Liverpool defender Alberto Moreno of being boring. Between his absolute rocket of a goal in the Reds' win over Stoke City to his fascinating personal life on social media, Moreno never acts shy. That said, he does know how to act strange and his latest leg tattoo design is certainly as unique as you could possibly get.
Several days ago, Moreno took to Instagram to share a picture of his recent return to his tattooist "franco_tattoo" working on his right thigh – and the project seemed very ambitious at the time.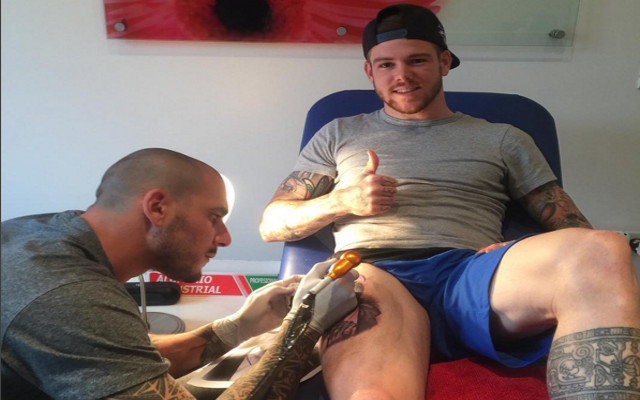 Earlier today though, Moreno showed off the fruits of his labour – a monkey in a suit wearing headphones and glasses holding a gun: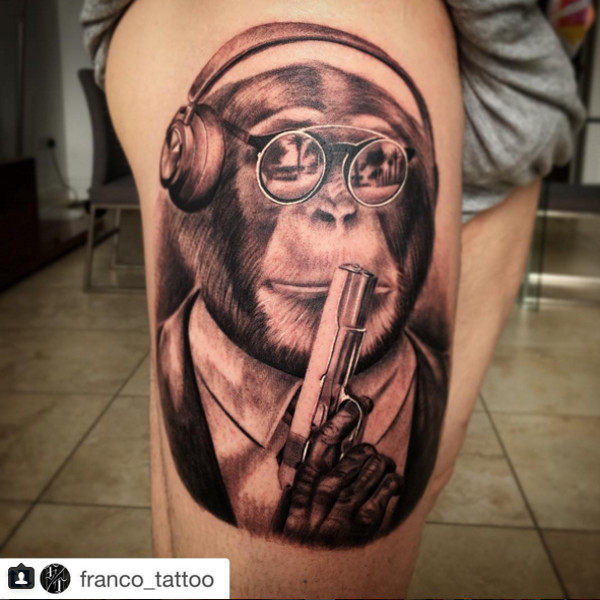 Whoever came up with the idea is either an artistic genius or an absolute madman, but either way – it's pretty darn cool.
Moreno scored his first Premier League goal of the season during Liverpool's 4-1 win over Stoke, notching an assist as well and earning his highest grade of any match in 2016.
SEE MORE:
Manchester United value drops dramatically as struggles continue
Exploring superb Spurs spine, which has taken Tottenham from top-four teasers to title tilters
Chelsea boost as La Liga giants admit difficulties over re-signing star man