Former Chelsea and Real Madrid hitman Samuel Eto'o has claimed that Lionel Messi is the world's greatest player.
Not only that, but the Cameroon international—who crossed paths with Messi at Barcelona early in his career—has insisted that Messi will forever be the sport's number one.
"Is Messi still the best?" Eto'o began, speaking to the media [as per Goal]. "He always will be."
During much of his career, Messi has had to vie with Real Madrid superstar Cristiano Ronaldo for the title of the world's greatest active player.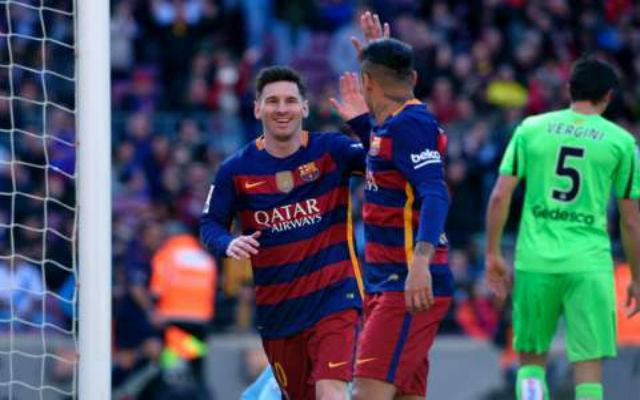 In terms of both numbers of goals and assists, and in terms of honours won, Messi has outshone the Portuguese frontman.
In recent seasons, the debate has shifted from being a question of comparing Messi with Ronaldo, but rather, comparing Messi with the game's all-time greats such as Diego Maradona and Pele.
SEE MORE:
Carragher can't help gloat at Manchester United misery after Tottenham thrashing
Underperforming Liverpool striker urged to prove his worth and earn a new contract
Sky Sports pundit makes unflattering comparison between Manchester United & Barcelona
While the forward has won more than either man at club level, he hasn't won the World Cup—falling at the final hurdle with Argentina in 2014—and failure to do so risks remaining as an albatross that looms large over the player's legacy.
Eto'o, clearly, has no such concerns…!