Chelsea captain John Terry has paid for the funeral of an eight-year-old Chelsea fan who recently died from leukaemia, according to BBC Sport.
BBC Sport reports that the former England skipper made the heartwarming gesture after he and some Blues teammates met Tommi Miller last year.
Tommi, diagnosed with leukaemia at aged three, tragically died last month after an operation to carry out a bone marrow transplant was unsuccessful.
A "devastated" Terry was contacted by a family friend via Instagram to see if he would like to contribute to funeral costs, and said that he "would love to help".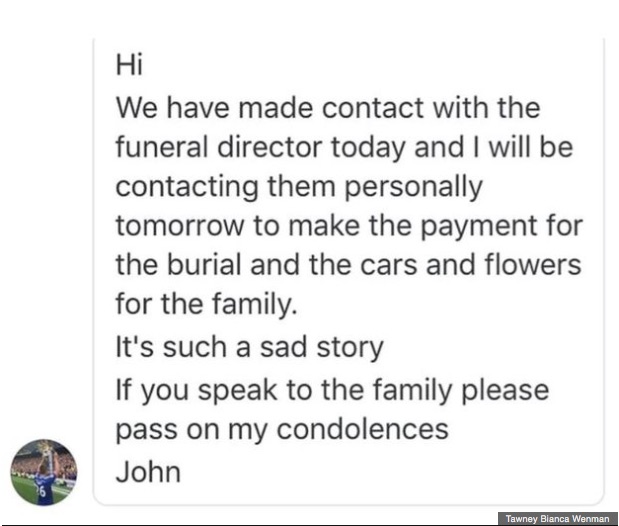 The 35-year-old contacted the funeral directors to arrange the £1,600 payment, and Tommi's mother Ruth Miller said she was "overwhelmed" by the Terry's kindness.
"Having had the pleasure of meeting Tommi at a Chelsea game I was totally devastated to hear of him passing away," Terry told the Cambridgeshire News.
"I'm sure his family and friends will give him the send off he deserves."
Ruth Miller told the Cambridgeshire News: "I'm overwhelmed really, because Tommi was such a great fan of John Terry in particular. He was one of his favourite players.
"We don't want a traditional sort of funeral. It's for a child, so we thought we would have it as bright and cheerful as he would want it."
It certainly won't be traditional. The funeral will take place on Thursday, with those attending wearing either the football shirts of Chelsea or Cambridge United.
SEE MORE:
Antonio Conte plans to keep Chelsea loanee at Stamford Bridge next season
Chelsea risk changing too much as playmaker offered to Serie A giants
Premier League's top 10 MVGs revealed by interesting formula: Kane 3rd, above Chelsea & Arsenal men