The talking point of Thursday night is obviously Liverpool's shock win over Borussia Dortmund, with Jurgen Klopp's new side overcoming his former club in the unlikeliest of fashions. Perhaps equally as massive however, is how fantastic this Klopp lookalike is, right?
This Jurgen Klopp impersonator was present at the game, and he really drew a crowd. Many fans were getting pictures with him and ignoring the game completely.
His outfit is spot on, with the glasses and haircut absolutely perfect. The beard is perhaps the only thing that lets him down, but even that is a pretty great likeness.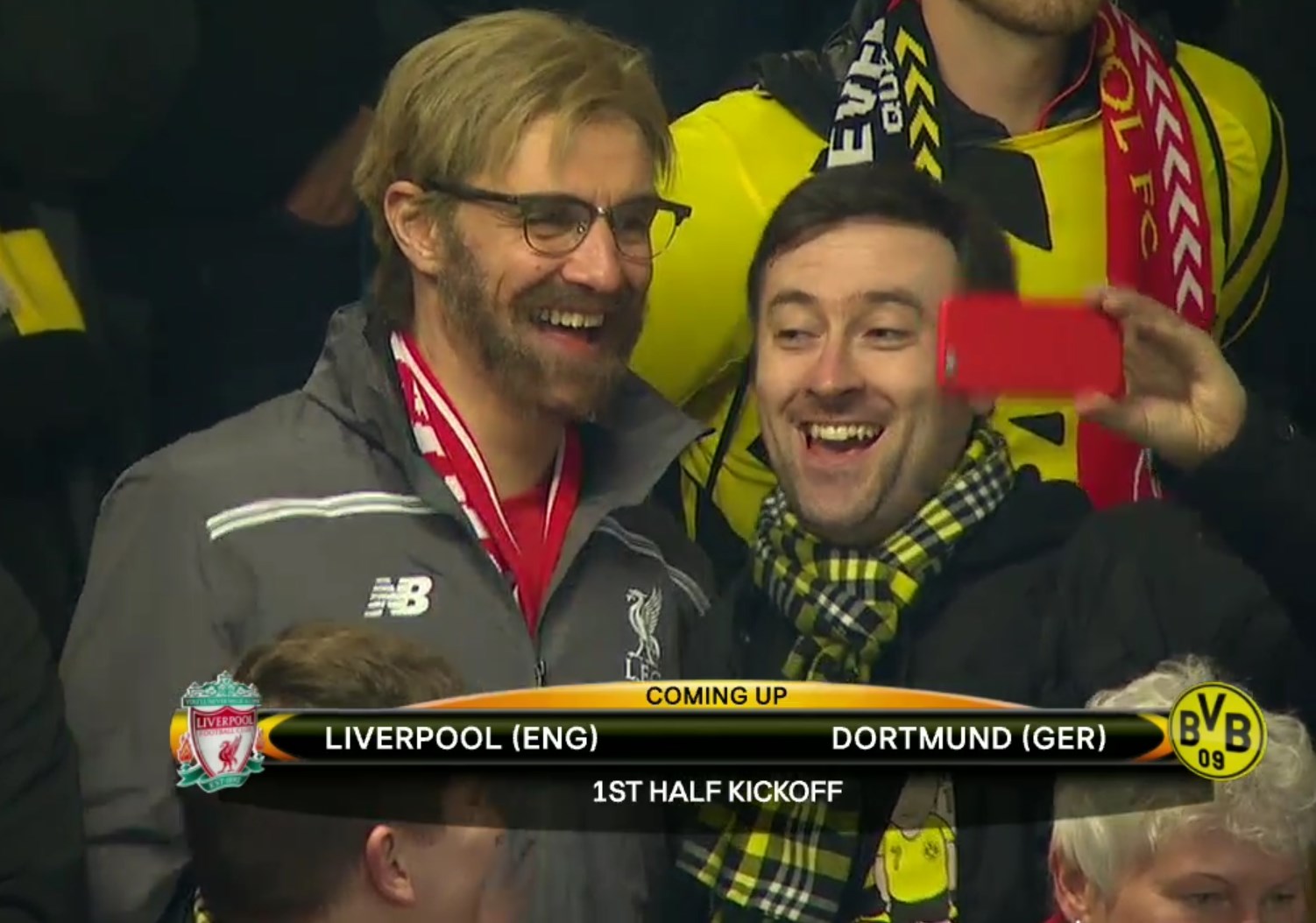 The real Jurgen Klopp was there to watch his side make an unlikely comeback against Dortmund, and after conceding two goals in the opening nine minutes it looked like Liverpool had no chance. Despite conceding again in the second half though, they came back to score four in the second half, including late Mamadou Sakho and Dejan Lovren headers to seal the win.
The Reds could now be favourites to win the Europa League, with Dortmund previously being everyone's pick to lift the trophy.
SEE MORE:
Liverpool transfer news
Liverpool didn't enjoy the best start under their new German manager, but they've really improved recently and are starting to get a number of wins under their belts. Lifting the Europa League trophy would be a massive boost for the Merseyside outfit, as it will guarantee them Champions League football next season – which they'd otherwise have no chance of securing.