FootyHeadlines has come across the Liverpool kit for the 2016-17 season – and Reds fans will likely be excited by the new look.
The home kit abandons the white stripes and utilizes the traditional red and yellow entirely – unlike some less popular recent kits.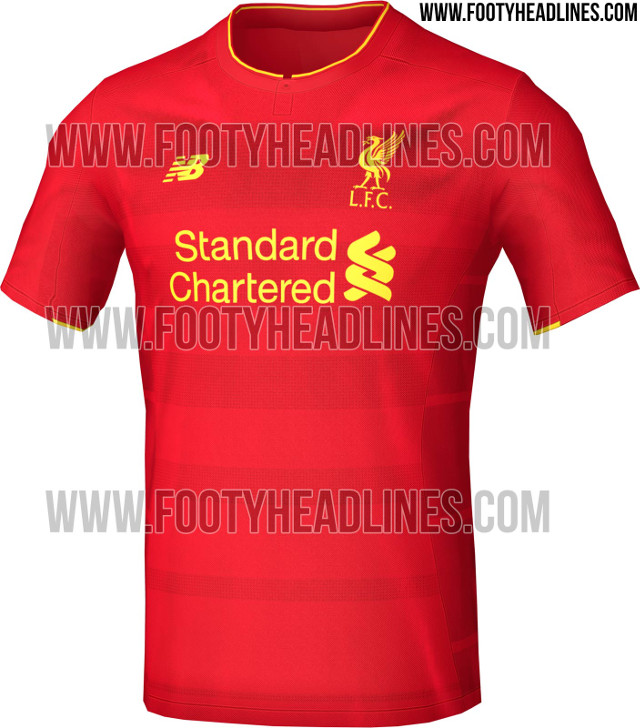 The design for new kit also features a one-button collar and a golden Liverpool FC logo.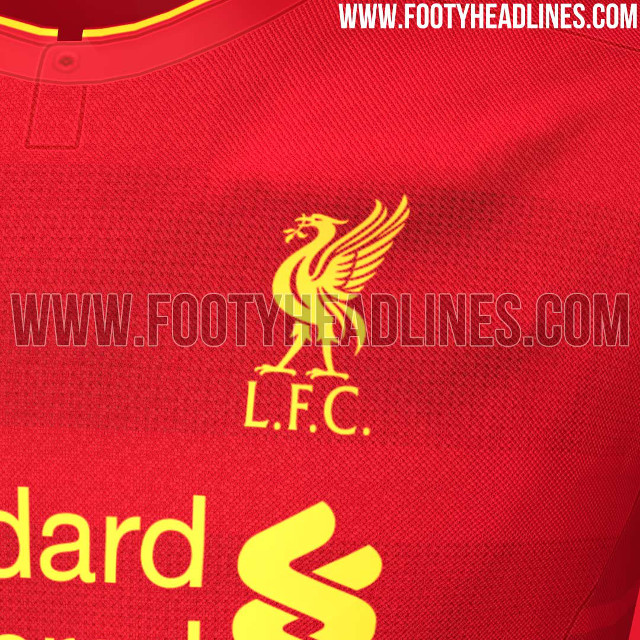 The number 96 will be reportedly be stitched onto the outer back of collar as well in tribute to the Hillsborough disaster.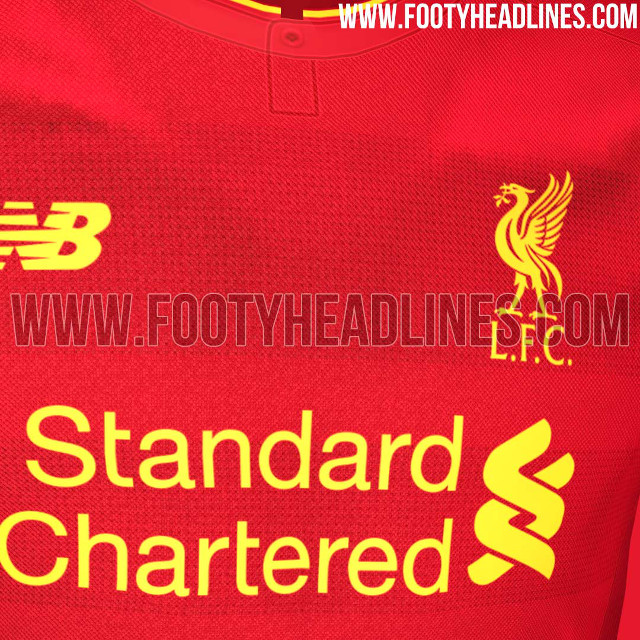 In preparation for the new kit release, the Metro reported that Liverpool have begun lowering kit prices: £30 for men, £30 for women and £28 for children.
The 2016-17 season is going to be an important one for Liverpool as it will be the first with Jurgen Klopp at the helm for the to start the campaign – one in which the Reds are likely to be given good odds to win the Premier League.
SEE MORE:
Stats: Marcus Rashford better than entire Aston Villa team since debut
Controversial Aston Villa captain calls relegation a 'weight off our shoulders'
Video: Kevin de Bruyne haunts old club with assist for Aguero but Man City get aid of two deflections