Aston Villa striker Gabby Agbonlahor is back in the headlines for all the wrong reasons as he has been pictured on a binge the day the club was relegated.
The 29-year-old is seen in a hotel room with friends and two female companions with the floor littered with cans of legal high nitrous oxide.
According to the report in The Sun, the striker was later seen downing shots and messing around at London's Mayfair Hotel.
Having been left out of the squad for their trip to Manchester United at the weekend as he continues to work on a personal fitness programme, this is the last thing that Villa supporters would want to see.
Agbonlahor has already been pictured using laughing gas at a party in September, while just two weeks ago he was spotted smoking from a shisha pipe and drinking champagne in Dubai during the international break.
The latest controversy will only add to his on-going troubles off the pitch, while it will naturally further infuriate and alienate him from Villa fans who once idolised the local lad.
It has been a disastrous season for the club with the defeat to United at the weekend sealing their relegation to the Championship.
With just three wins so far this season, the likes of Tim Sherwood and Remi Garde have paid the price for an inability to turn things around, with Eric Black currently in charge on a temporary basis.
Following the resignation of more board members this week, it is becoming an increasingly difficult job at Villa Park for all concerned as the threat of spiralling down the divisions could become a real risk if big decisions aren't made sooner rather than later.
The most important of which will likely be the appointment of the next manager, and it remains to be seen how Agbonlahor is dealt with by the club as well as his future boss if he continues to disrespect Villa with his antics off the pitch.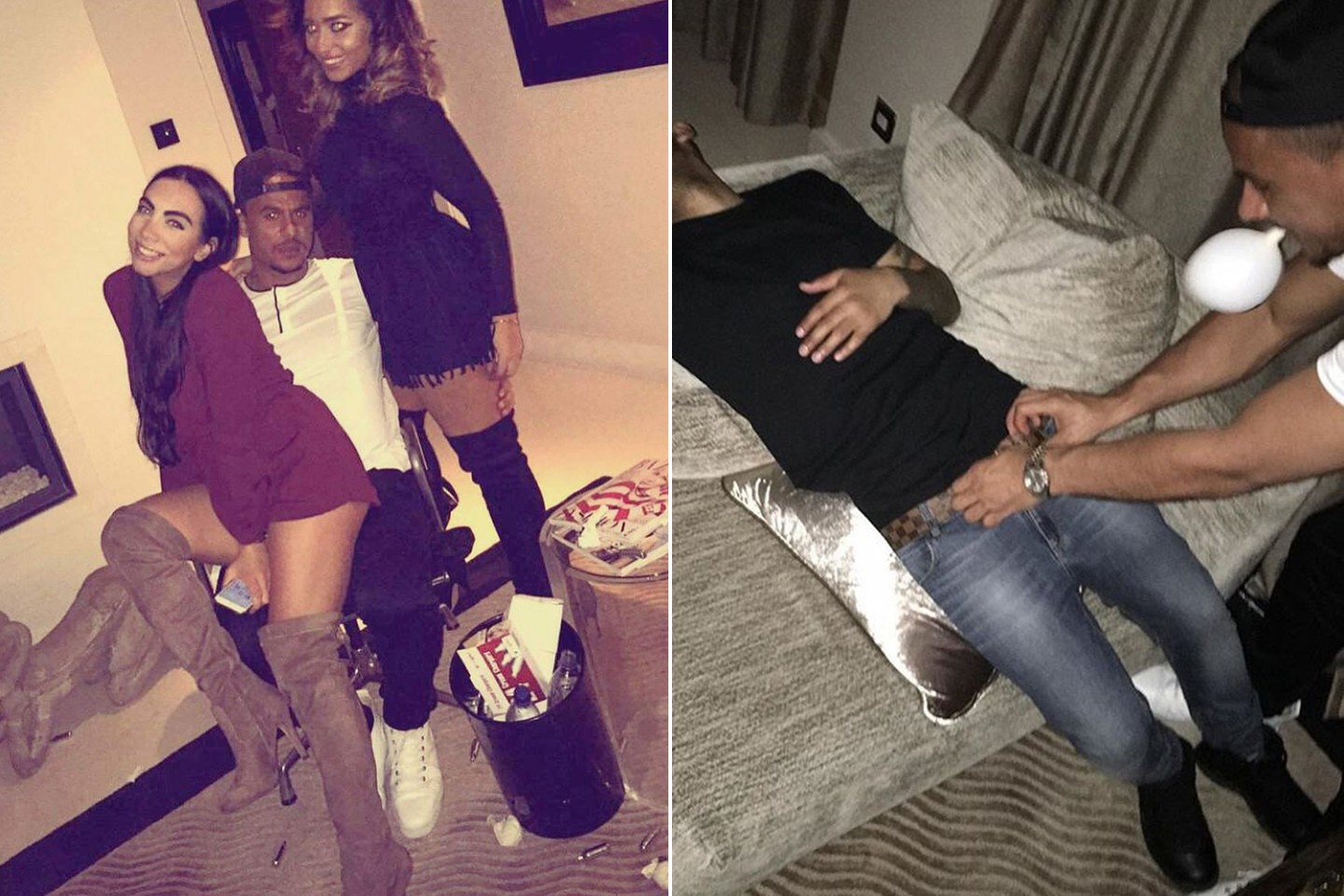 Image courtesy of The Sun.