Arsenal failed to do the business against relegation candidates Sunderland this past Sunday afternoon, with the Black Cats sending them home with just a point. It was an average display from the Gunners, and in the end the result was probably justified.
Our friends at All Arsenal have provided us with some player ratings, check them out below and see if you agree:
http://www.allarsenal.com/2016/04/matchreports/player-ratings-sunderland-0-0-arsenal-garden-variety-gunners-not-good-enough-to-win/
——————————————————————————————————————
We once again failed to impress in the Premier League this season, with a scrappy Sunderland side earning a point at home against a very average Arsenal side.
Here's how we rate the players following our 0-0 draw with Sunderland:
GK) Petr Cech – 6.0
A few decent saves from the Czech international, but despite our shaky looking defence he wasn't called upon to make too many tricky stops.
RB) Hector Bellerin – 6.0
Another example of great build up from the youngster, but not enough end product.
LB) Nacho Monreal – 5.5
The Spaniard's crossing was really poor, and at times he was far too cautious.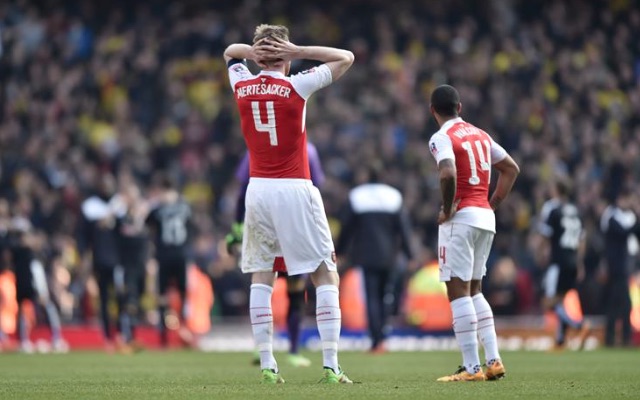 CB) Per Mertesacker – 6.0
Started the game fairly strongly, but gave the referee a decision to make with a handball in the box and made a couple of really poor choices throughout the game.
CB) Laurent Koscielny – 6.0
The Frenchman made some equally poor choices, and his decision to duck when the ball flew in from a corner definitely could have cost us.
SEE MORE:
Arsenal transfer news
DM) Mohamed Elneny – 6.5
One of the more reliable performers, nothing fancy from the Egyptian, but he was solid in midfield. Our midfield looked weaker without Francis Coquelin alongside Elneny though.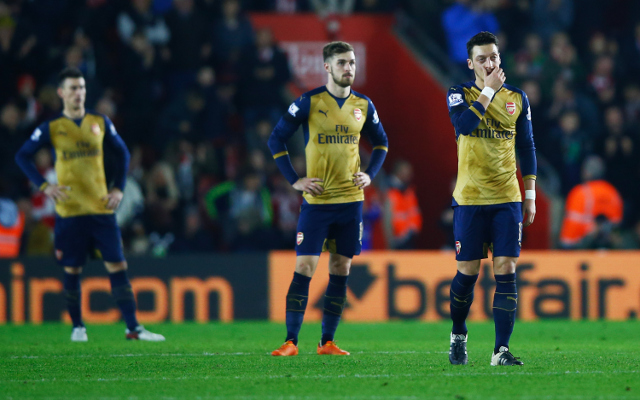 CM) Aaron Ramsey – 5.0
A really poor performance from the Welshman, who seems incapable of keeping things simple. Despite not being in good form he insists on attempting outrageous passes and shots from distance, which more often than not ended in us losing the ball.
CAM) Mesut Özil – 5.5
Another worryingly average display from the German, who is regularly on the ball but doesn't look nearly as threatening as he did earlier this season.
Substitute: Jack Wilshere – N/A
Can't expect too much from Wilshere after nearly a year out, but he looked solid during his brief cameo.
RAM) Alexis Sanchez – 6.5 
Came close with a free kick and had a couple of half chances, but unfortunately couldn't continue his fine goalscoring form.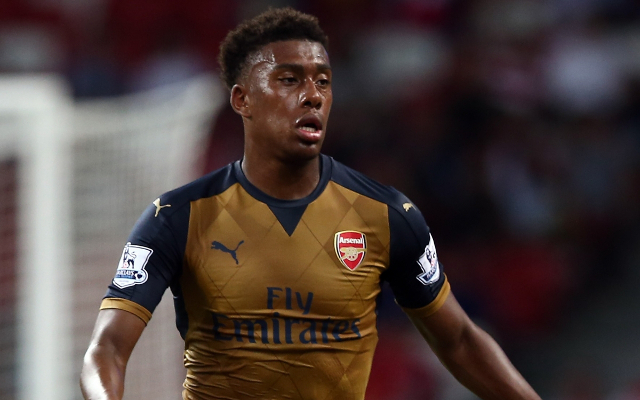 LAM) Alex Iwobi – 6.0
He looked bright at times, but all of Arsenal's best chances fell to him and he failed to capitalise on any of them.
Substitute: Theo Walcott – 4.0
Really offered very little after coming on, and it's becoming more and more evident that he doesn't have a future at the club. There seems to be no desire from the Englishman, as was evident by the way he pulled out of a challenge he should have won against Younes Kaboul.
ST) Olivier Giroud – 6.0
The Frenchman got a lot of unnecessary stick during the game, when it was the team that were underperforming rather than Giroud individually. His hold up play was decent, and he provided a couple of great chances for Alex Iwobi. He wasn't getting a huge amount of service, and really never had a clear chance of his own.
Substitute: Danny Welbeck – 5.5
A couple of decent sights of goal, but couldn't change the game when he came on. He arguably should have had a free kick and gotten Kaboul a red card, but it wasn't given.